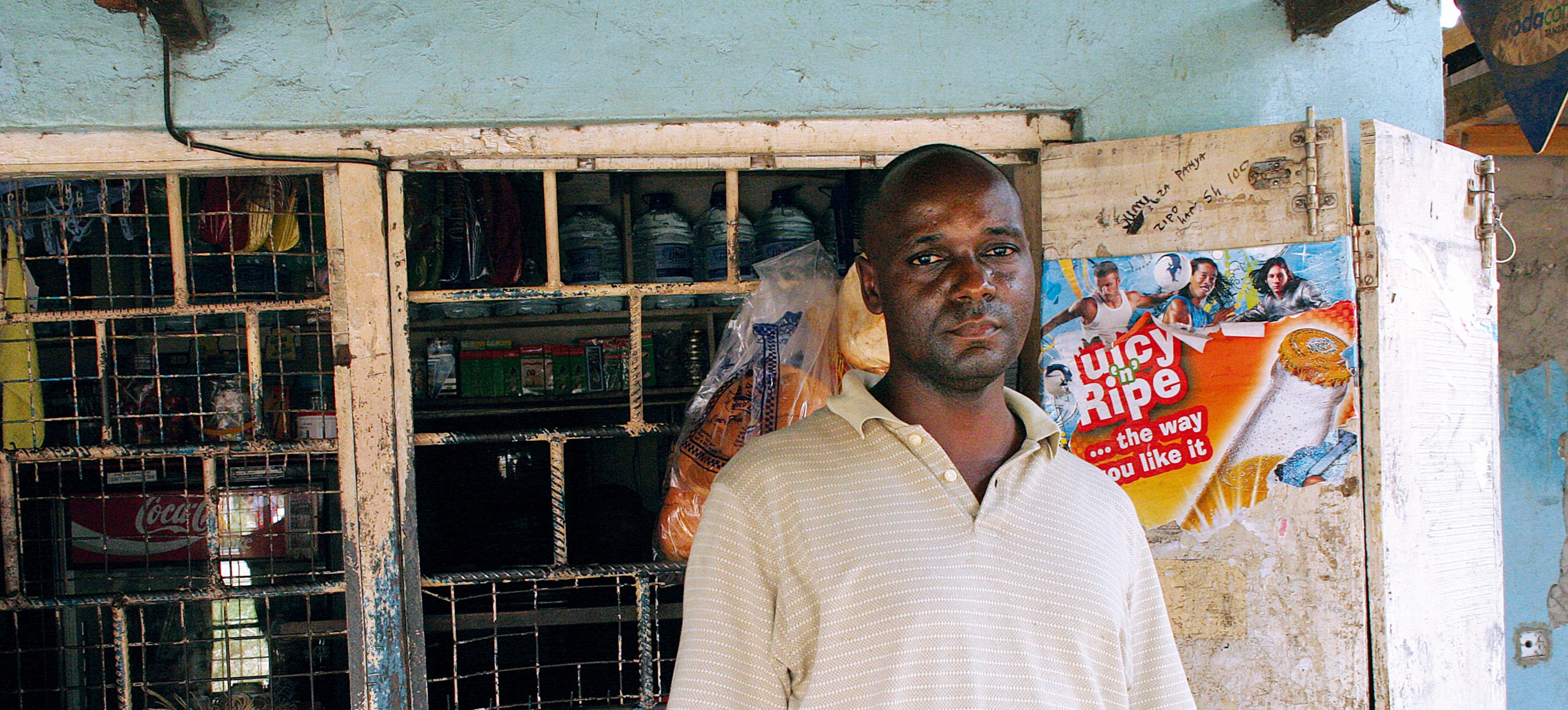 Micro clients remain small
"Microcredit has not failed, but we no longer consider it to be a miracle cure," says Lars Ivar Oppedal Berge. However, a new NHH study in Dar es Salaam shows that business training and investment grants can provide a boost to micro-borrowers.
At present, there are approximately 130 million people who have microloans, the majority of whom are women.
Political agreement
There is full political agreement in very many developing countries that entrepreneurs have to be encouraged to develop their companies for microcredit to have more pervasive effects.
Dar es Salaam in Tanzania
"Microcredit has not failed, but it probably does not have any transformative effects. Today, we do not consider microcredit to be the miracle cure that many thought it was 10-15 years ago," says Lars Ivar Oppedal Berge, associate professor at the Department of Accounting, Auditing and Law.

Together with professors Bertil Tungodden and Kjetil Bjorvatn, Berge recently had the paper "Human and financial capital for microenterprise development: Evidence from a field and lab experiment", published in Management Science (see reference).

The three researchers have conducted a comprehensive study in Dar es Salaam in Tanzania, where microenterprises employ more than half the workforce.
The field experiment
What can encourage microloan clients to expand? This is a key question in the study conducted by Berge, Tungodden and Bjorvatn. The research project is the first field experiment that has studied the effects of both financial and human capital on microenterprises.

There is a willingness to think differently about microcredit, but there is uncertainty about the best methods for strengthening the focus on microcredit, that is used to promote development "from the bottom up".

The directors at the microfinance institution PRIDE in Dar es Salaam who the NHH researchers cooperated together with, are concerned. The borrowers pay back their loans, however few are able to make their businesses blossom.
Both training and investment grants
The researchers wanted to find out whether the addition of relevant knowledge and basic business training have an effect on sales, profit and employment. They also wanted to know what occurs if a group receives both training and a cash amount for investments.

As part of the study, they developed a business programme for microcredit customers at PRIDE that is based in Dar es Salaam. They did this in cooperation with the entrepreneurship centre at the city's university.
300 borrowers
300 randomly selected borrowers followed the training each week. In order to be able to determine the effects of the training, the researchers followed an equally large control group of entrepreneurs who did not receive training.
In addition to training, they also distributed investment grants.
The study included four groups of microloan customers in Dar es Salaam. The researchers could thereby determine the actions that made a difference. The first group received training, the second received money, the third received both money and training and the final group of entrepreneurs were given neither money nor training. All were randomly placed in these groups.
Increases in sales and profits
"We followed them over time and asked about profits and sales and about the satisfaction of being an entrepreneur. We found that the combination of training and money has a positive effect on success. Sales and profits increase and they are more satisfied as entrepreneurs," Berge says.
microenterprise development
"Human and financial capital for microenterprise development: Evidence from a field and lab experiment" by Professor Bertil Tungodden and Professor Kjetil Bjorvatn from the Department of Economics and Lars Ivar Oppedal Berge, Associate Professor at the Department of Accounting, Auditing and Law. All are researchers at The Choice Lab.

The paper will be published in Management Science and because this journal is ranked as one of the best in the world in its field, the authors receive NHH's publication bonus of NOK 80,000. The journal is also on the Financial Times' list of journals that give NHH ranking points. The three researchers were therefore rewarded with an additional NOK 20,000.
The researchers are careful about claiming that this would have had the same effect for all micro-entrepreneurs. These findings are valid for the 600 borrowers in Tanzania who participated in the study. The only thing these people had in common was a microloan from the PRIDE bank. The investment support came from the research project, in addition to the loans. Each entrepreneur received 100,000 Tanzanian shillings, which was a large grant for entrepreneurs in 2008.
"With a microcredit loan, the clients have to start making repayments after only one week, while the support from us was unconditional. They could do whatever they wanted with it.
Microfinance can limit investments
Some of the criticism against microcredit is directed at the fast repayment arrangement. Many also use group loans, whereby an individual is responsible for everyone in the same group making repayments at the correct time.

"When you have to repay the first instalment after one week, this influences the investments you make. You don't want to take high risks, but rather invest in something that gives fast returns. For its part, the bank also does not want high risk, even if this is what the entrepreneurs desire," Berge says.

The arrangement is intended to ensure a high rate of repayment and that customers quickly get used to the habit of repaying the loans.
Children favoured
The study demonstrates positive effects of training and extra funds, however not for the majority of micro-borrowers: there was no positive change for women. Microfinance has always been dominated by women. Almost 70 percent of all micro-clients have been women," Berge says.

Many banks have wanted to have female customers, partly based on findings that have indicated that the stronger negotiating power women have, the more their children will be favoured

"If you give 10 dollars to a man, this will more often disappear towards his own consumption. If you give the same amount to women, this will more often go towards the education and health of their children. Therefore, this is considered to be a good method of reducing poverty and inequality.
Skewed recruiting?
"Why is it so difficult to get women's microenterprises to grow?

"I think there are multiple explanations for this. Many women don't have the possibility of working as much as men and therefore cannot have the same focus on the company. Women are discriminated against in the job market, including because they do not have much education.
Therefore, according to Berge, they have to focus on something that can be combined with childcare. Because of this, perhaps the only option is to become a micro-entrepreneur. This may result in skewed recruiting for microcredit.
Some selected women
Berge is currently working on further developing the study together with Armando Jose Garcia Pires, a researcher at the Centre for Applied Research at NHH. It appears that there is one category of women that derives benefit from "the treatment" in the same way as men.
In the Tanzania study, there are some women who reported that they work a great deal, up to 70 hours a week or more, and these women benefited considerably from the business training and grant they received.
"This may be an indication that women who work this much in their own companies have a much more equal status to men or that they are able to arrange their affairs in such a way that they are able to fully concentrate on business".
Limited room to manoeuvre
The women are also not always the actual decision-makers in the company. The husband often controls the wife's business. It is the view of the researchers that, given the limitations faced by female entrepreneurs, one can understand why training and extra capital do not give results.
"An important political implication of our research is that more comprehensive initiatives are necessary to promote development among female entrepreneurs. There must be greater focus on their motivation for taking out microloans and the conditions that limit ambition and decisions.
Balances out consumption
In Berge's view, even if microcredit is not a miracle cure, it can be a seed that leads to growth.
"For each micro-client, this can contribute to balancing out consumption. It is an extra source that makes it easier to maintain regular consumption and not be completely dependent on how much one can, for example, harvest from the field, something that is important when someone is trying to scrape a living at the very bottom.

However, it was not major average effects on consumption or children's education that were the hope a decade ago.
"One also has to look at microcredit in light of the fact that they do not have any insurance mechanisms, i.e. there is no good health service or financial support if they become unemployed. They have no formal safety net and microcredit is therefore something that can help in a crisis," Berge concludes.