Wallace-paper most downloaded
The article "Service supply chain management: A review of operational models" by Stein W. Wallace is one of the most downloaded articles in the European Journal of Operational Research.
Stein W. Wallace is Professor of Operational Research and leader of the Centre for Shipping and Logistics at NHH.
3 600 downloads
His article surpassed 3 600 downloads in just three months after its publication in European Journal of Operational Research (EJOR). This is one of the most prestigious journals in operations research and management science, currently classified among the exclusive level 4 journals in the Academic Journal Guide of the Association of Business Schools.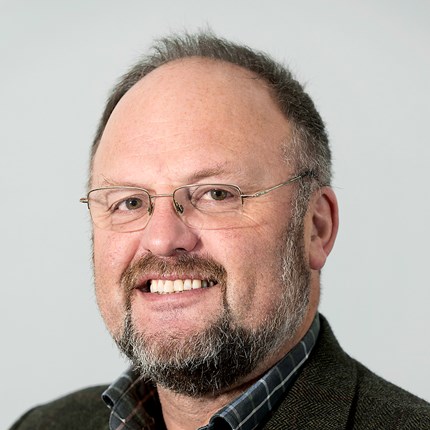 In his exceptional popular article, Stein Wallace and coauthors (see below) review a selection of papers on innovative measures in service supply chain management. They categorize service supply chains into Service Only Supply Chains and Product Service Supply Chains.
They also classify the related literature into three major areas: Service supply management, service demand management, and service supply chains coordination.
1000 above the next
By this classification, Wallace and co-authors derive insights into the current state of knowledge in each area, examine its evolution over the past decade and identify challenges and directions for future research.
– Congratulations, I guess this isn't something you experience every time you publish a paper in the field of operation research?
– You are right, I did not expect anything like that. 3600 in three months is far beyond anything I have experienced before. We were 1000 above the second most downloaded paper. But it is nice that people are interested. Let's just hope it leads to citations.
Service supply chains
– Why do you think this paper has been downloaded 3600 times – what are other researchers looking for in your paper?
– Well, it is a review. Reviews have potential for many reads and citations, but of course, may also fall flat to the ground. In this case, it is simply the subject – service supply chains. While there is a lot of work on supply chains producing physical goods, very little is on the production of services. And many realize that research needs to go in the service direction. This review gives them a good starting point.
– Your coauthors are from China, researchers you know from previous projects?
– Two of these are colleagues from my years at The Chinese University of Hong Kong (though they are now at Hong Kong Polytechnic). I have worked actively with Chinese for many years, both from Hong Kong and the mainland, and I enjoy that very much. Hong Kong / China is my main base outside Bergen. I work actively also with people in Beijing, Ningbo, Shenzhen and Chengdu, Professor Wallace says.