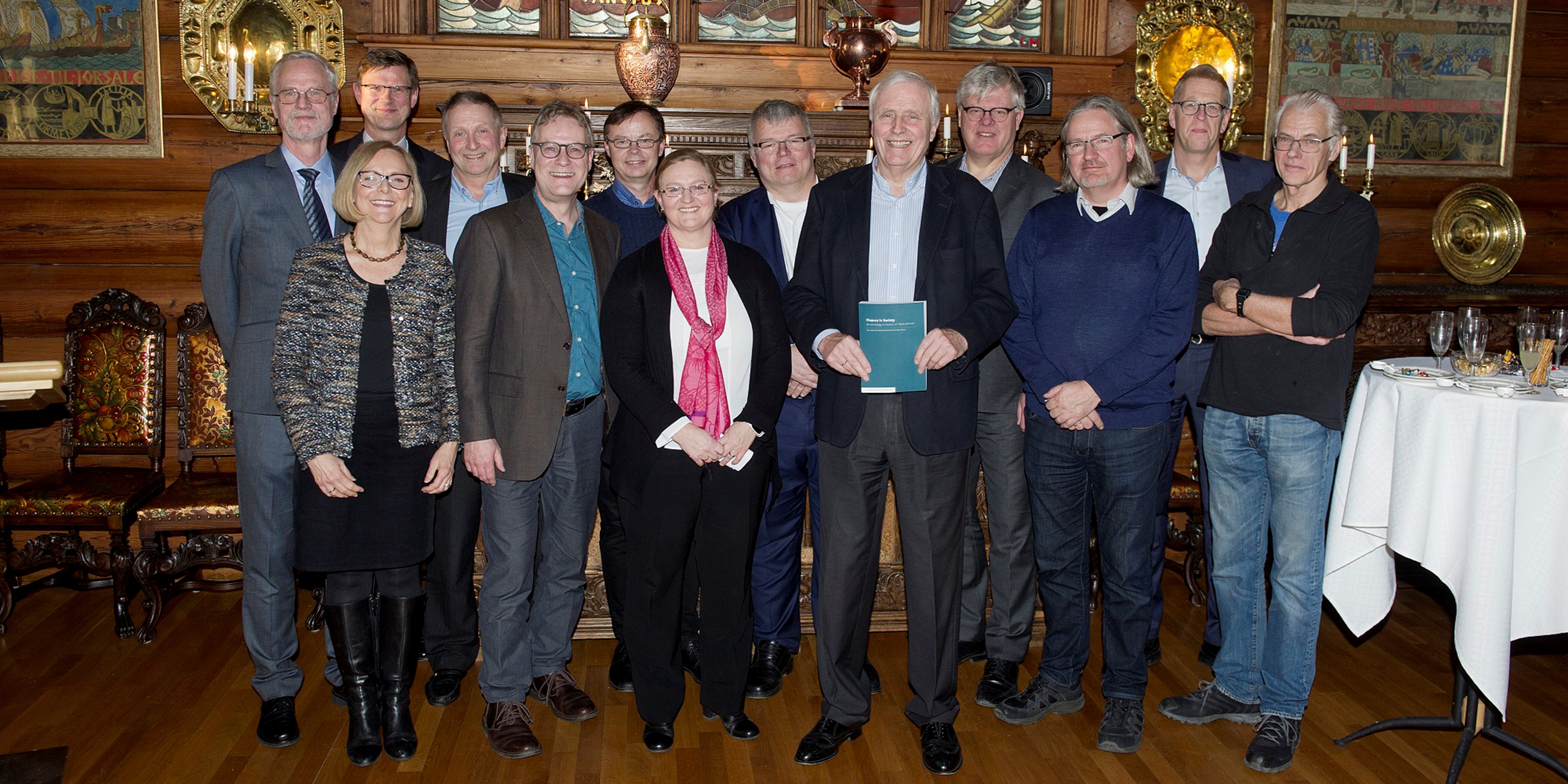 Honoured with an anthology
Last week NHH Professor Thore Johnsen was celebrated for his contributions to NHH for more than 40 years. Friends and colleagues honoured him with an anthology.
The anthology Finance in Society – an Anthology in Honour of Thore Johnsen consists of 19 texts from more than 20 contributors, from both academia, public services and industry. It includes an extensive and relevant representation of topics in finance analysis, regulation and markets broadly defined, all in honour of professor Thore Johnsen. The NHH Professor retired from his position in December 2016.
Important contributions
"The idea with the book was to make a collection of articles to illustrate the plethora of useful applications of financial economics in different fields of society, and where you also have made important contributions," NHH Professor Mette Bjørndal said in her speech. She is editor of the book together with Rector Frøystein Gjesdal and Associate Professor Aksel Mjøs.
The authors come from Norway and abroad, they include distinguished professors, a Nobel Prize winner, former central bank Governor, bank regulators, oil fund managers, and prominent auditors.
Natural Center of gravity
"Thore's lifetime contributions to the school, to his field, to his students and to the public discourse on financial matters in Norway, are unequaled. His deep and broad knowledge of financial economics, his enthusiasm, practical insights, wit and personal charm make Thore the natural center of gravity in most social and academic settings," writes Rector Frøystein Gjesdal in the introduction of the book.