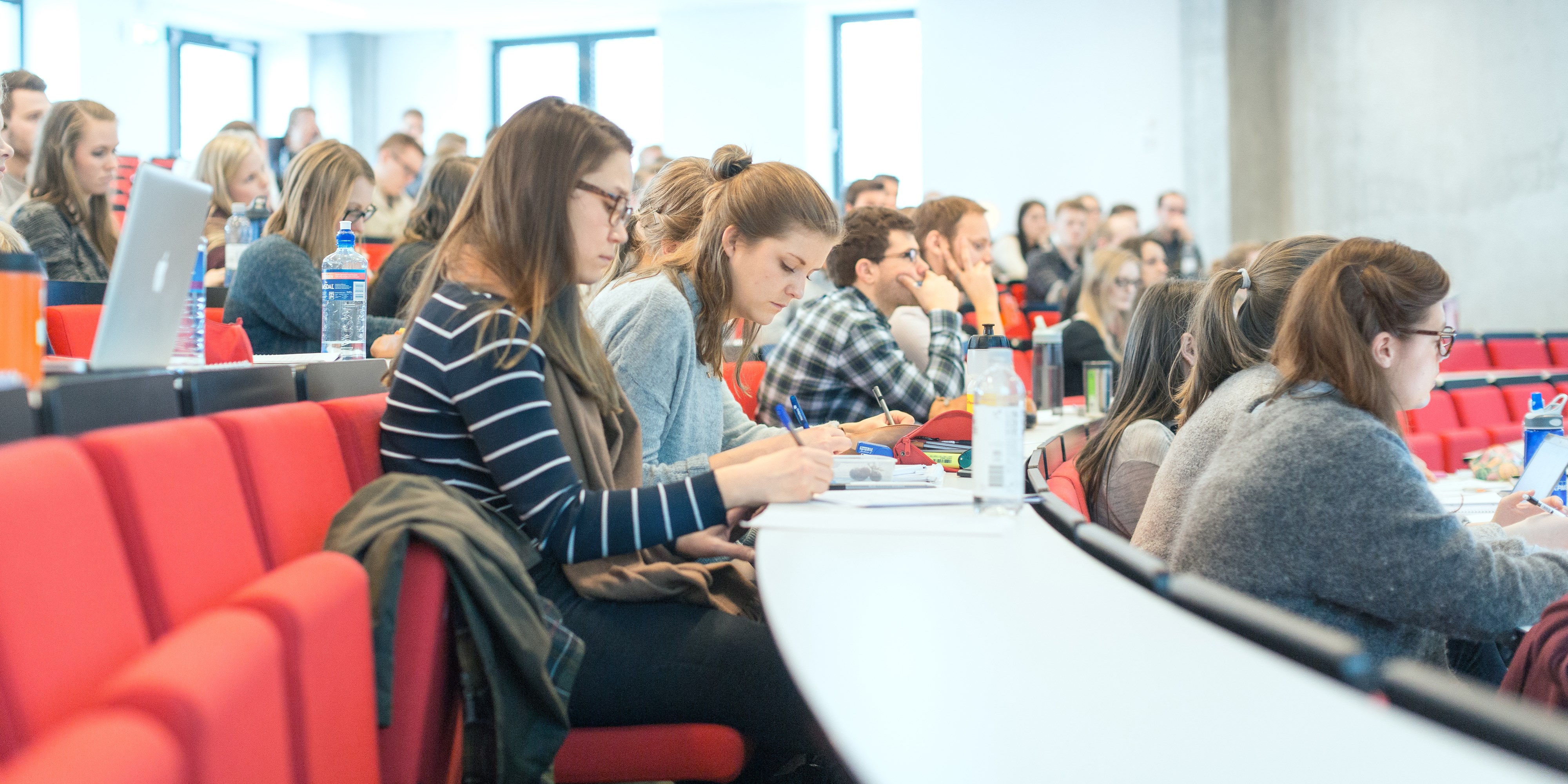 Nine out of ten in relevant work
Only one per cent of NHH graduates are unemployed according to a graduate survey from the Student Welfare Organisation in Bergen (SiB).
Despite the downturn in the Norwegian economy, NHH graduates are still in great demand. As many as 93 per cent of NHH graduates state that they have a relevant job and 91 per cent state that they have a permanent position.
The figures are better than the other higher education institutions in Bergen can boast of. Of all the respondents to the survey, 4 per cent stated that they were unemployed, while 85 per cent were in relevant work.
A good sign
The graduate survey was drawn up on assignment for the Career Centre at SiB, with support from the University of Bergen, Bergen University College and NHH. The survey is sent to graduates about two years after their final exams. It is five years since the survey was last conducted.
'The survey confirms that NHH students are very much in demand on the labour market. The competition for NHH graduates is tough. That is a good sign in a time when we are constantly reading about companies downsizing,' says Rector Frøystein Gjesdal of NHH.
Graduates with a background from the master's programme in accounting and auditing are in particular demand. Everyone in this group states that they have a relevant job.
Find jobs where they want
Here are some more facts from the survey:
65 per cent of economics and business administration graduates and 88 per cent of accounting and auditing graduates found a relevant job before sitting their final exam.
A good working environment is the most important factor for NHH graduates when looking for a job. The fact that the job is professionally challenging and offers good career prospects is also strongly emphasised.
As many as 93 per cent of the NHH graduates state that they have found work in the geographical location they wanted.
The NHH graduates believe 'to a very large extent' that their study programmes have given them the ability to acquire new knowledge, and a high proportion also emphasise that their study programmes have 'to a large extent' given them academic and theoretical knowledge, and the ability to work under pressure.
78 per cent of NHH graduates worked part-time while studying, 52 per cent held office in an organisation, and 20 per cent were engaged in voluntary work.