NHH selected as best practice model for parallel languages
Higher education has the strategic goal of becoming more internationalised. It is also an important language policy goal to preserve Norwegian professional language. How can we reconcile these two goals?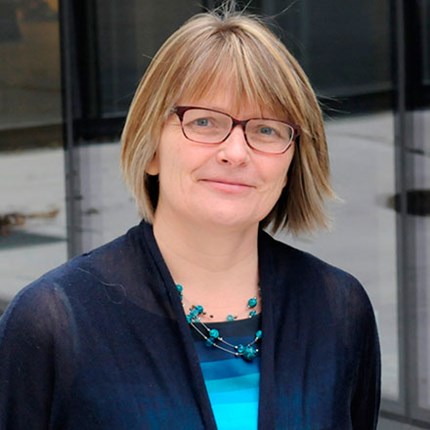 This was the topic when the Language Council of Norway and NHH commenced the project " Parallel language use in the university and university college sector", on 26 January.
"Developing Norwegian professional language is not an academic parlour game. The university and university college sector has a social responsibility. Someone has to show the community what is at stake," says Åse Wetås, Director General of the Language Council of Norway.
The Language Council of Norway has invited NHH to develop a model for parallel use of language whereby Norwegian and English can be used side-by-side at Norwegian universities and university colleges. The goal is that the model NHH arrives at may be used for other institutions in the sector.
Director General of the Language Council of Norway Åse Wetås explained why precisely NHH was chosen as the best practice model:
"We have selected NHH because we believe NHH has excellent qualifications for blowing life into this project. NHH is far advanced in its internationalisation work. In addition, the school has a good academic community within terminology and communication."
Appropriate division of English and Norwegian
The goal of the project is to create better knowledge and understanding of the term, parallel language use, and how such use can be implemented to create an appropriate division of English and Norwegian in different communication situations at the institutions in the university and university college sector. The project shall also strengthen Nordic language cooperation on parallel language use in the sector.
Deputy Rector Sunniva Whittaker, who heads the internationalisation work at NHH, is looking forward to commencing the project.
"A high level of knowledge about the use of Norwegian and English is important, not only in teaching, research and dissemination, but also as administrative languages. NHH has a national responsibility to develop Norwegian professional language within the economic and business administration disciplines, but we also have high international ambitions. This project gives us the opportunity to thoroughly reflect on how we actually use English and Norwegian within the various areas of our operations. It will also provide useful input into determining our own language guidelines."
The project will continue until the end of 2016. It is the Ministry of Culture that has initiated the project in cooperation with the Ministry of Education and Research.
Associate Professor Marita Kristiansen is involved in the project as head of the Language Council of Norway's advisory board for professional language and language in society and higher education.
During March, staff and students at NHH will participate in a survey to assess the use of Norwegian and English in different communication situations.
However, management at NHH must first establish a working group for the project.