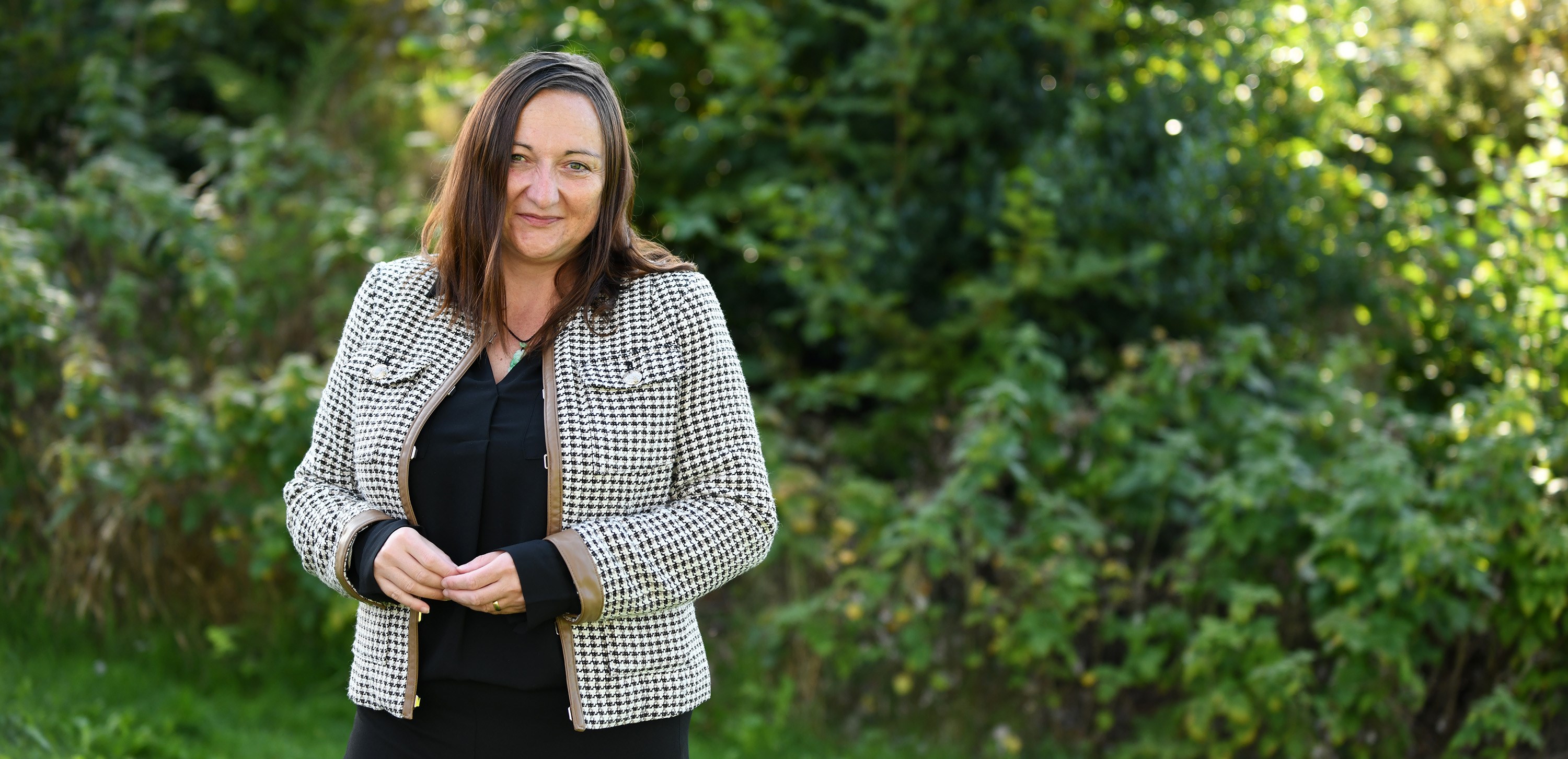 NHH's first Rafto Professor in Human Rights
Professor Caroline Flammer is NHH's new Visiting Professor in Business and Human Rights. Flammer holds the Thorolf Rafto Memorial Lecture 5 September.
Read more: the Thorolf Rafto Memorial Lecture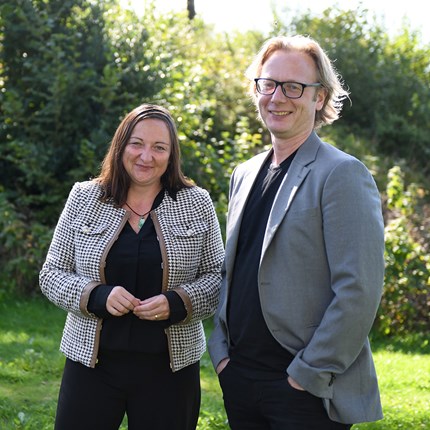 'I am deeply honored and humbled to be selected as the inaugural Rafto Visiting Professor of Business and Human Rights. Thorolf Rafto was not only an inspiring professor, but he also dedicated his life to human rights, freedom of speech, and social inclusion – a role model in many regards,' says Caroline Flammer.
She is Professor of International and Public Affairs and of the Climate at Columbia University in New York City. She will hold the Thorolf Rafto Memorial Lecture – which is new of this year – to mark her inauguration as Visiting Professor at NHH.
The topic for Flammer's lecture is "ESG vs System-Level Investing". In this lecture, she will review the current ESG practices, discuss their effectiveness, and propose a path forward: the need to move away from our focus on the firm and portfolio level and instead move towards system-level investing.'
'We are in the midst of multiple crises – climate change, biodiversity loss, social inequality, poverty, etc. Increasingly, private and public sectors are incorporating environmental, social, and governance (ESG) considerations into their investment and business practices to help finance and promote a more sustainable world. However, key impediments remain in efforts to address the grand societal challenges we are facing,' says Flammer.
Leading expert in climate finance
Professor Flammer is a leading expert in the area of climate finance and sustainable investing. In addition to being a professor at Columbia University and NHH, she serves as the President of the Alliance for Research on Corporate Sustainability (ARCS), a global multi-disciplinary network of scholars fostering rigorous academic research on corporate sustainability.
Furthermore, she is the Chair of the Academic Advisory Committee of the United Nations-supported Principles for Responsible Investment (PRI), the largest network of responsible investors to date.
Open event
The Thorolf Rafto Memorial Lecture is an open event, and organised by NHH and the non-profit organization Rafto Foundation. In remembrance of the spirit of NHH Professor Thorolf Rafto, the foundation work to raise awareness of circumstances where human rights and democracy are under threat.
NHH has worked together with the foundation on various projects for a number of years (The Rafto Prize, Thorolf Rafto Challenge, Rafto x NHHS and more), but the work was first formalised through an agreement in February last year. Flammer's new position at NHH, is one of the collaboration's more recent projects.
'Extremely pleased'
Ivar Kolstad is Professor of Business Ethics at NHH, and is one of the initiators behind NHH's new Rafto Professor in Human Rights and the Thorolf Rafto Memorial Lecture.
'Respecting human rights has become a key expectation to business both internationally and nationally, as reflected in the UN Guiding Principles on Business and Human Rights and the Norwegian Transparency Act. We are therefore extremely pleased that Caroline Flammer joins us.'
Prize-winning researcher
Flammer started working for NHH in January. Her contract is for two years, and she will visit NHH's campus once a year. Her guidance and advice will be particularly beneficial to the many PhD students focusing on ethics and sustainability.
'Through research and teaching, our ambition is to provide society and our students with a well-founded understanding of business obligations and conduct. To achieve this ambition requires solid research and research-based teaching on corporate social responsibility and sustainability,' says Kolstad, and adds:
'Professor Flammer is a top, prize-winning international researcher whose work has clearly helped improve the scientific rigour of the field. As a visiting Professor at NHH, we expect to benefit greatly from her expertise.'