NHH's shipping expert Strandenes awarded Onassis Prize
Siri Pettersen Strandenes is awarded the Onassis Prize for her research work in shipping. 'I hope this will inspire the next generation of young, talented women,' Professor Emerita Strandenes says.
The ONASSIS PRIZES are awarded once every three years to leading researchers in the fields of Finance, International Trade and Shipping, the very fields that Aristotle Onassis excelled in. The prizes, $200,000 each, are awarded to academics of international range for the entire body of their work (further information).
The Onassis Prizes are awarded to researchers and organisations that have distinguished themselves internationally in finance, international trade and shipping.
'Hugely committed'
Professor Emerita Siri Pettersen Strandenes is awarded the prize for her extensive research on shipping and transport economics, including how environmental regulations impact shipping.
'It is an honour to receive the Onassis Prize in shipping. It was a huge moment for me when I found out about the award. Throughout my research career, I have been hugely committed to positively impacting the world through my work in shipping.'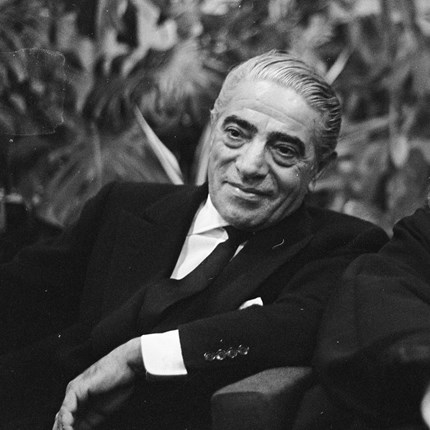 'These Prizes are a celebration of the visionaries who continue to shape and transform our world for the better,' says Anthony Papadimitriou, President of the Onassis Foundation, in a press release.
This is a prestigious prize, which was also awarded to the former NHH Professor Emeritus Arnljot Strømme Svendsen in 2012, for his work in maritime economic research.
Important industry
Strandenes graduated as an economist from NHH. She enrolled in 1969 into a year group of 228 students. Only 17 were women. Strandenes then became a researcher at NHH, and it was no coincidence that she chose to specialise in shipping.
'I primarily chose shipping because I wanted to learn more about an industry that is of great importance to world trade and the economy. I also wanted to show that women could also be part of this field of research.'
In 2002, Strandenes became NHH's first female professor at the Department of Economics. Since retiring in 2019, she has published a number of scholarly articles.

Strive for excellence
Strandenes is the second woman to be awarded an Onassis Prize for shipping.
'I hope I can inspire the next generation of smart, talented young women and men to strive for excellence in their respective fields,' she says.
The selection committee consists of professors of finance and shipping from research institutions such as Stanford, Harvard, the University of London and MIT.
In addition to the prize awarded to Strandenes, prizes were awarded to Professor Darrell Duffie from Stanford for his work in finance and to Professor Marc Melitz from Harvard for his research on international trade.