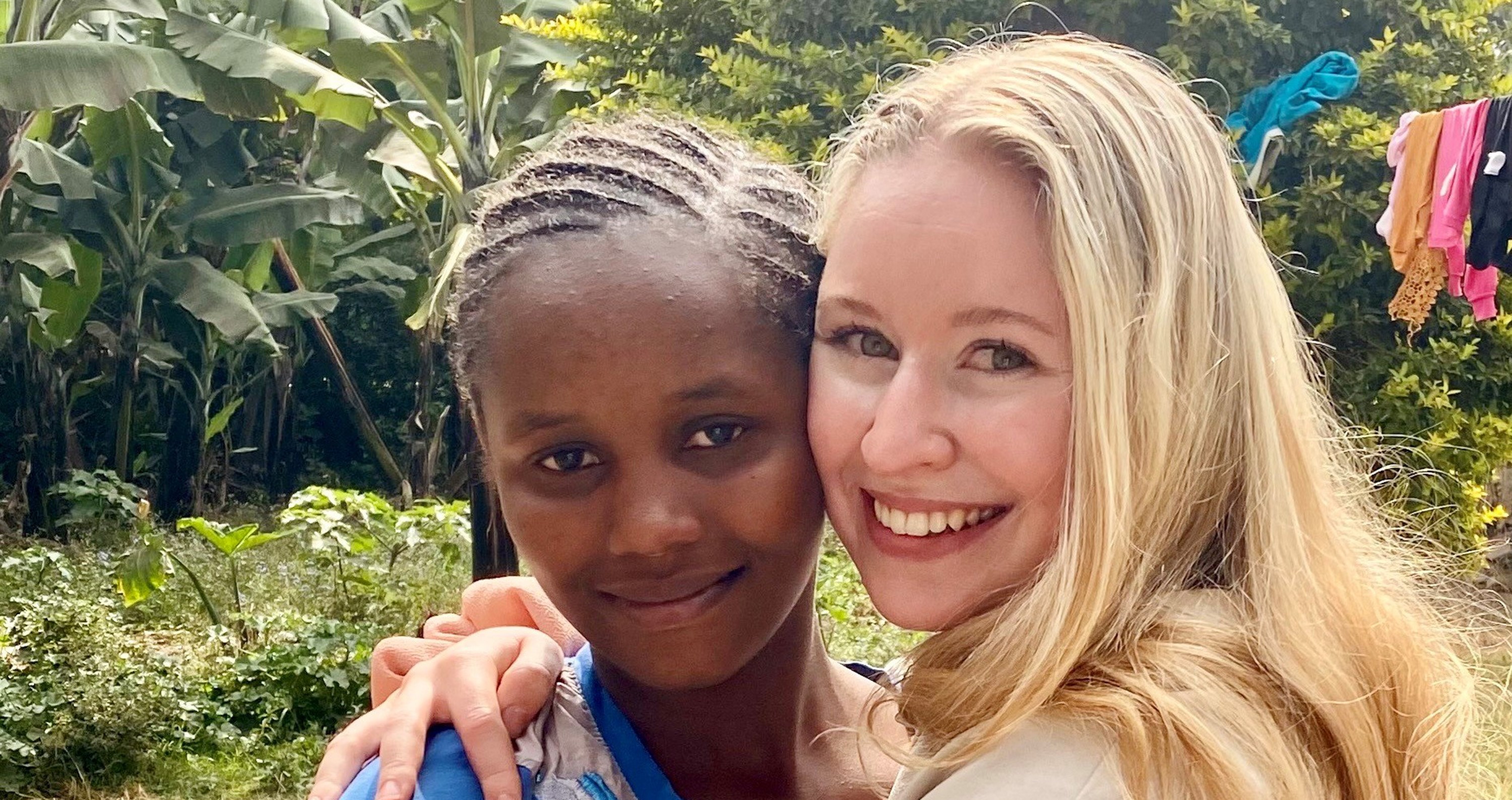 Ester's dream
When Susanne Lea graduated from NHH in the spring of 2022, she went to Tanzania to work as a volunteer for the women's empowerment group Perfect Vision. That's where she met 16-year-old Ester.
'I've often thought about how privileged I am to have grown up in a safe country like Norway,' says Susanne Lea, who graduated from NHH in June 2022 with an MSc in Economics and Business Administration.
'I don't take the opportunities I've been given for granted. That's why I want to help others who don't have the same opportunities as me,' she explains.
WORKED AS A VOLUNTEER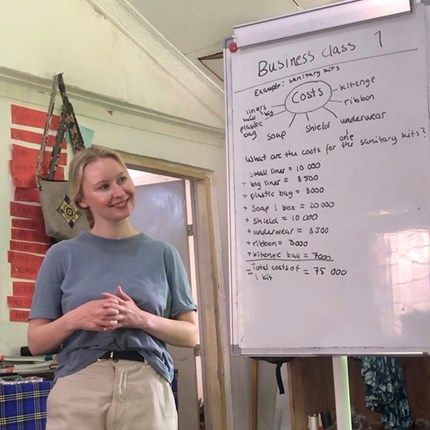 She chose to go to Arusha in Tanzania to work as a volunteer for Perfect Vision, an organisation that works on women's empowerment through vocational training and education.
Perfect Vision works with ten women at a time, whose lives have been marked by extreme poverty, rape and HIV,' Lea explains, adding:
'Many of them have also been abandoned by their families and forced to make it on their own. Perfect Vision is a safe arena for these women, where they can support each other, gain more knowledge and develop new skills to get by in their day-to-day lives.'
They live in one of the poorest countries in Africa and in a social system rife with corruption. Education is an important way out of poverty.
'What does being a volunteer involve?'
'The job is largely about supporting the women and teaching them about different topics. Their level of knowledge is initially low, so we mostly teach them general knowledge about health, business and English. Many of them have started or want to start their own business, so I taught them about and developed exercises in sales and negotiations. How to calculate income, costs and profit was also part of the curriculum,' she says, and mentions a small but important measure to get girls into school:
'One of Perfect Vision's projects concerns making reusable sanitary pads for girls in primary and secondary school. The project is funded by volunteers and represents an important measure because many girls miss school for a week every month because they don't have access to pads or tampons.'
FULFILLED A DREAM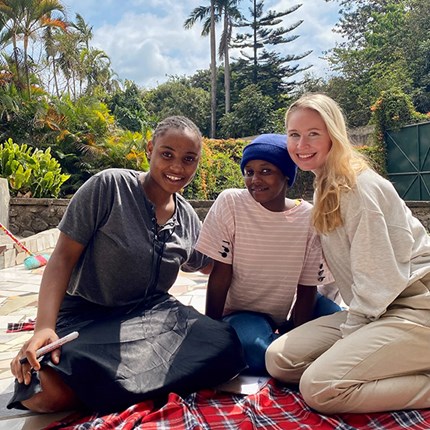 Lea met 16-year-old Ester during her stay in Tanzania. Ester dreamt of something most people in Norway take for granted: an education.
'She had completed primary school with good grades, and dreamt of taking higher education at the Institute of Accountancy Arusha. However, her mother did not have the money to send her to college when her father died, as he was the main breadwinner in the family.
A few months before Lea arrived in Arusha, Ester had joined Perfect Vision. She received good support and care from the other women, but her dream of an education was still unattainable.
'When I met Ester and heard her story, I was very moved. Taking an education at the Institute of Accountancy Arusha costs just 14,500 Norwegian kroner. That's enough for Ester to get a job as an economist. It also means a permanent way out of poverty for Ester and her family,' explains Lea and adds:
'I decided to start a crowdfunding campaign on the fundraiser platform Spleis to finance her education, and was overwhelmed by the response I got, to put it mildly. It took just over a week to collect the full amount, which means that Ester can start her education this autumn.'
'How did Ester react when you told her the good news?'
'She was moved to tears and is extremely grateful that people have contributed to the campaign. It was an emotional moment I'll never forget,' says Lea.
'YOU ARE LUCKY'
In August, a new group of NHH students arrived on campus. Lea has some good advice for the new students.
'I'd like to remind them how smart they are, and how great it is that they're taking an education at one of the best schools in Norway. I know a place at NHH is the result of dedication and hard work, so you can pat yourselves on the back,' she says.
'You'll probably find yourselves in situations where you think being a student is hard and challenging, but I hope you'll remind yourselves how lucky you are to have been given this opportunity. Completing a solid education like this will open up so many possibilities for you. And I hope you'll enjoy your time as a student, both academically and socially. Hang on in there. I'm rooting for you!'