NHH candidates walk straight into relevant employment
Very strong labour market for NHH candidates: More than 97 per cent of graduates were in employment or continuing their studies after completing their master's degree. The median income also rose substantially.
Most of the master's students at NHH receive an offer of employment from one or more employers before they graduate. As many as 89 per cent of them had signed a contract while they were still students at the NHH campus in Bergen.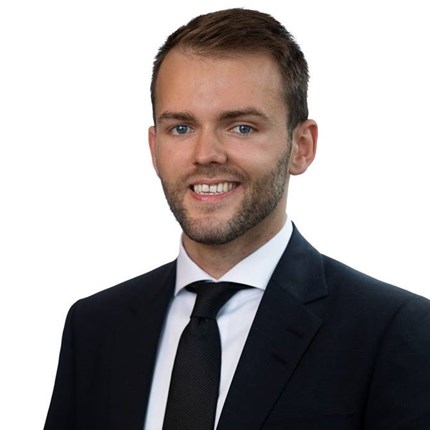 This is according to the results of the latest Labour Market Survey at the Norwegian School of Economics. The survey was answered by students who completed their degrees in spring 2021.
The business sector of the future
One of them is Erlend Søraas (25) from Bergen. He completed his master's degree at NHH last year, specialising in finance.
He now works as a consultant for Capgemini Invent in Oslo. He received a job offer in autumn 2020.
'I work as an advisor on strategy and innovation. In practice, this means that I analyse and assess potential new growth areas for clients in different sectors and devise strategies to create new growth. Being involved in staking the course and tempo when it comes to the business sector of tomorrow is very rewarding.'
99 per cent in relevant employment
Rector of NHH Øystein Thøgersen is delighted that Søraas and the rest of the 2021 year group are in such demand in the labour market.
The survey shows that almost all NHH candidates who are in employment think that their job is relevant in relation to their education from NHH.

'Up-to-date economists are always needed. The results show that an education from NHH provides excellent career opportunities, and thus also the chance to make a difference. Our candidates are not only strong academically, but they're also very engaged and have plenty of go-ahead spirit, which I think is highly valued in the labour market. This is now more important than ever,' says Thøgersen.
Few find their way to the public sector
LABOUR MARKET SURVEY 2021
The labour market survey is NHH's annual survey. It was conducted in the period 15 December 2021 to 16 January 2022. A total of 244 master's students who completed their degrees in spring 2021 responded. The response rate was 42 per cent.
Six months after graduation, 94.3 per cent were in employment, 3 per cent were continuing their studies and 3 per cent were applying for jobs.
Of those in employment, 99 per cent state that they are in relevant employment.
89 per cent found a job while they were studying.
The median income rose to NOK 623,608 in total, including bonuses. The figure for the preceding year was NOK 574,357.
Most work in consultancy (32 per cent), auditing (21 per cent) or banking, insurance and finance (18 per cent). Seven per cent work in IT.
6 per cent work full-time in their own company.
9 per cent work abroad. This is up from 6 per cent the year before.
92 per cent work in the private sector.
Erlend Søraas had a part-time job and had internships in several different companies during his studies.
'That has given me insight into many different industries. As a consultant, I work across industries, and having experience from a range of industries is thus a clear advantage.'
'The survey shows that 92 per cent of NHH graduates found employment in the private sector. What do you think about that?'
'My experience is that the public sector has a lot of potential when it comes to communicating the opportunities out there. I think the limited information about the opportunities in the public sector explain to a great extent why so few people decide to start their careers in the public sector,' says Søraas.
Thøgersen agrees with the impression that actors in the public sector are not as good at communicating the opportunities in the sector.
'There is no question that there are many interesting and important jobs in the public sector too, but only a small number of public institutions appear to be as proactive as private institutions when it comes to being present and communicating actively to students,' he says.