Essays on Digitalization in Accounting
On Thursday 21 April 2022 Dan-Richard Knudsen will hold a trial lecture on a prescribed topic and defend his thesis for the PhD degree at NHH.
Prescribed topic for the trial lecture:
«The future of management accounting information: how timeliness, scope, level of aggregation and other information characteristics can be understood in the era of digitalization, Big Data and Artificial Intelligence»
Trial lecture:
10:15, Karl Borch Auditorium
Title of the thesis:
«Essays on Digitalization in Accounting»
Summary:
Digitalization is a pervasive and continuously growing phenomenon that creates significant alterations, dilemmas, and possibilities for organizations. Despite claims from practitioners that digitalization entails "12 Gutenberg moments at once", there has remained a lack of in-depth studies that seeks to understand the influence of digitalization on accounting practice and the role of management accountants.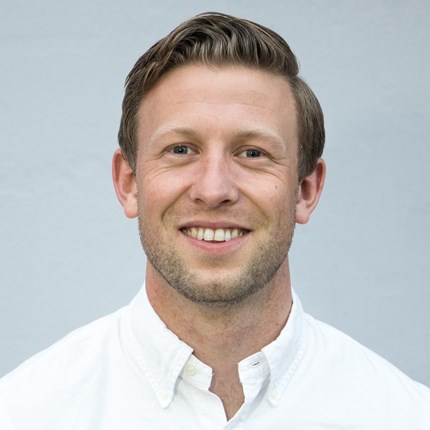 Through a systematic review of the current literature and two empirical studies, the overall aim of Dan-Richard Knudsen´s dissertation is to investigate the ways in which digitalization influence, interact with and possibly extend accounting and management control practices.
The first essay contrasts how digitalization might influence accounting practices compared to previous technological developments. The literature review supports that digitalization affects accounting practices in three distinctive ways: it is the impetus for increasingly elusive boundaries of accounting, it changes power relations within and between organizations, and it changes the production of knowledge for decision-making.
The second essay is an empirical study, which attempts to further our understanding of how novel digital technologies influence the nature of accounting information, and related governance effects. Two central findings are highlighted. First, it is argued that traditional accounting information is akin to maps; aggregated and stable. However, novel forms of accounting information are akin to mirrors: detailed and dynamic. Second, we show that by means of digital innovation, local organizations are able to gain influence vis-à-vis global digital platform organizations, which brings a shift from competition to coopetition.
The final essay studies how increased reliance on big data influences the production and use of non-financial performance measures (NFPMs). Situated in a media conglomerate, the study offers a theoretical contribution by developing a typology of NFPMs. From a practical viewpoint, the study identifies that reliance on big data does not necessarily produce information that decentralized managers find relevant in their local contexts.
Collectively, Knudsen's research contributes both to the academic literature on digitalization's influence on accounting, as well as to practice, by showing how digitalization might reshape what it is considered (relevant) accounting information. Knudsen shows that the use and reliance of for example big data have impact on decision-making processes. Further, these changes have implications for intra-and interorganizational power relations.
For accountants, staying relevant seems to require a pro-active approach by combining business insights with digital curiosity.
Defense:
12:15, Karl Borch Auditorium
Members of the evaluation committee:
Professor Trond Bjørnenak (leader of the committee), Department of Accounting, Auditing and Law, NHH
Professor Markus Kristian Granlund, Turku School of Economics
Senior Lecturer Cecilia Gullberg, Södertörn University
Supervisor:
Professor Katarina Kaarbøe, Department of Accounting, Auditing and Law, NHH
The trial lecture and thesis defense will be open to the public.