Rolf Assev is Alumn of the Year 2020: 'A nice surprise after a difficult and strange year'
Countless superlatives have been used to describe Rolf Assev, and he was the preferred choice of many to become alumn of the year. The recipient of the award himself has recently emerged from a difficult time.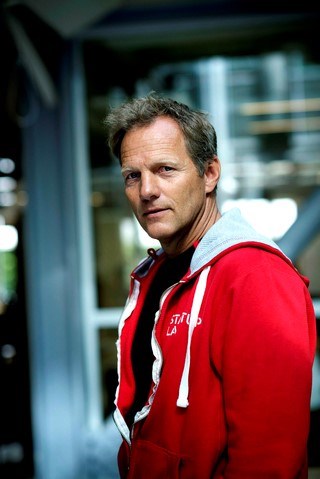 The alumni committee and the rectorate at the Norwegian School of Economics have nominated and elected Rolf Assev NHH Alumn of the year, an honour awarded to NHH graduates who inspire other alumni, as well as present and future NHH students.
The business and industry of the future
The nominations that were submitted describe Rolf Assev as humble, energetic and engaged.
'How does it feel to receive such praise?'
'It inspires and motivates me to continue the work on creating the business and industry of the future. At StartupLab, we have around 100 technology start-ups at any one time that dream of changing the world. Every week, we take in a new company and every week a company grows out of it. There are increasingly more NHH alumni among these professionals and I feel even more motivated when people from NHH come to the lab,' says Assev.
He has worked at Opera Software for twelve years, one of Norway's biggest start-up successes in the field of technology.
He then became a manager at StartupLab, a business incubator that found it necessary to devise new rules to regulate the relationship between start-ups and established companies.
'My motivation has always been to give something back to new and ambitious entrepreneurs. I want to share the experience and international network I have acquired after 12 years at Opera,' he says.
Life turned upside down
Exactly one year ago, something happened that should never happen. During a workshop with an entrepreneurial company, Assev suffered a stroke.
'It was hard, but I also learned from it. I received lots of support from so many people, and family and friends are now closer to me than ever. You acquire new perspectives on life and I now experience a sense of happiness much more frequently than before. I believe this is due to the fact that I'm essentially an optimist and a positive person. I've managed to be thankful for the fact that it all worked out in the end and haven't become bitter about what happened.
Big NHH network
'NHH has meant a lot to me in the various jobs I've had. To me, the non-academic activities have been important and I was part of both UKEN'86 and UKEN'88,' says Assev.
He adds that for many, UKEN might be the very best entrepreneurial school.
'It's fascinating to see how many previous UKEN board members have become entrepreneurs.'
More focus on entrepreneurship
'My network in Bergen is huge – something all entrepreneurs at StartupLab benefit from. Being able to set up meetings for our entrepreneurs with more or less all major companies in Norway today has enormous value. Everyone I ask is positive to the idea and open to meeting with the entrepreneur and becoming their first client.'
Assev underlines that this is essential in order to develop big international technology companies.
'It's great to see NHH focus on entrepreneurship to a greater extent and I'm thrilled that I can contribute to this,' concludes Assev.