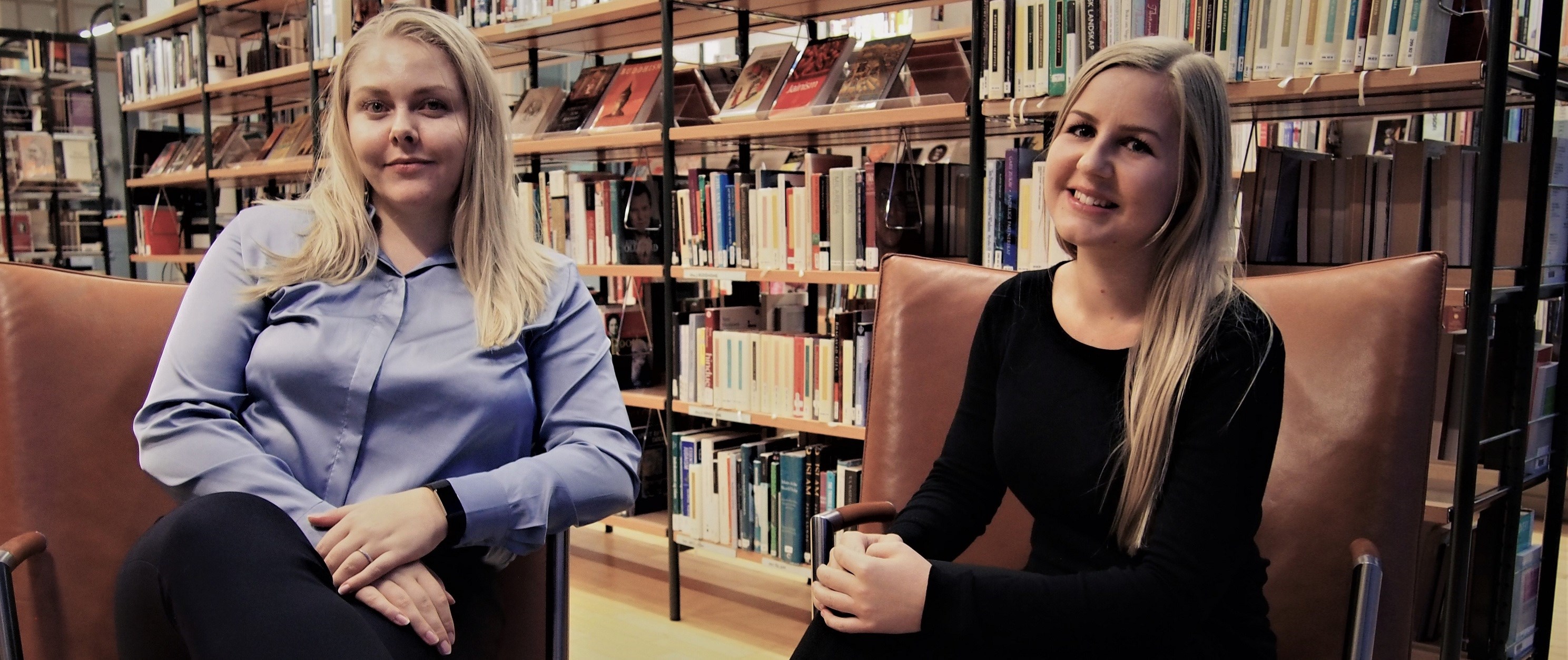 Master's thesis by NHH students caught the media's attention
Ingrid Larsson (24) and Maria Natalie Jensen's (25) master's thesis resulted in a lot of attention and an invitation to the Norwegian Parliament.
The recent business graduates chose to write about the requirement relating to loose housing for cattle and its effect on farms in Western Norway in their thesis, which caught the attention of the media and politicians alike.
'I didn't expect it. We always heard from our contacts at Tine, that "this is going to be huge – just wait for the phone to start ringing". I just laughed it off and thought "that's not going to happen". But then it did happen, and I'm very surprised,' says Ingrid Larsson, who now works as a consultant for AVO Consulting.
Costly requirements
The former NHH students had originally thought about writing about labour productivity in cooperation with Tine, but they themselves arrived at the idea of studying the loose-housing requirement.
The topic concerns the fact that 70% of cattle buildings in Vestland county are currently stall barns. Stall barns means that the cows are tethered in the barns. Due to animal welfare considerations, the authorities have now issued the requirement that all cattle should be kept in loose-housing systems by 2034.
'Going from stall barns to loose housing barns is extremely costly because you have to rebuild the entire barn. It's the farmers who have to pay for this, and the costs are immense, since we're talking NOK 10–12 million. It's not easy for an individual to cover those costs. That's basically what we looked into – the consequences this requirement entails,' says Larsson.
The consequences
'What has the media been interested in?'
'How great the consequences of the requirement are. For instance, we found out that it leads to volume production. You have to think more large-scale to justify the investment costs. This has major consequences for small holdings and it will lead to many farms closing down. This means that Norwegian agriculture as a whole will change drastically, and we will end up with fewer and bigger farms,' says Maria Natalie Jensen, who comes from a farm herself and works at Voss Sparebank.
Invited to the Storting
After a story in the newspaper Hordaland, member of the Storting Per Olav Lundteigen became aware of the NHH students' master's thesis.
'He'd read a couple of those articles about us, so he'd been following the case.'
The students, who graduated from NHH in 2020, knew that they wanted to write a master's thesis about something that was important to them both, and they're happy that they went their own way.
animal welfare and agricultural economics
'I think they find it even more interesting that two girls from NHH wrote about this issue. That seems to be quite rare,' they conclude and add that a date for visiting the Storting has not yet been set.
Professor Øivind A. Nilsen at the Department of Economics was Larsson and Jensen's supervisor.
'Firstly, I think the thesis was very interesting and they did it very well,' says Nilsen.
'And it's great that the students chose to write about something that few other students at NHH choose to address, namely animal welfare and agricultural economics. And we've seen that many people find animal welfare an important topic. The topic of the thesis also shows that the candidates at NHH receive a good, comprehensive education that can be applied to many different areas.'