Hope that the leaders of the future will make human rights a condition for profit
'Rafto x NHHS is a space where students can work on issues related to sustainability,' says leader and NHH student Ada Gjedebo Hetland.
The Rafto Foundation has awarded the Professor Thorolf Rafto Memorial Prize for Human Rights at NHH since 1987 – but only recently established their own interest group. At Rafto x NHHS, students can build networks with key people who work in the intersection between business and human rights.
Hiring for the first time
The Rafto Foundation
Founded in 1986 in memory of NHH professor Thorolf Rafto's work on human rights and democracy.
The aim of the foundation is to work to promote freedom of thought and political and economic freedom.
Provides education about issues such as democracy and human rights.
The Rafto Prize is awarded every year to individuals, organisations or groups fighting for ideas and principles that support the UN Declaration of Human Rights.
Several of the recipients (or the issues they represent) of the Rafto Prize have later been awarded the Nobel Peace Prize – Aung San Suu Kyi, José Ramos-Horta, Kim Dae-jung, Shirin Ebadi.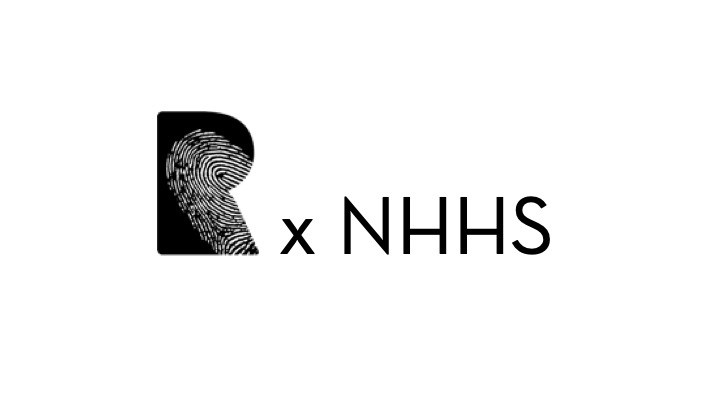 Ada Gjedebo Hetland is currently in full swing hiring members to the newly started group. She plans to organise alternative company presentations, democracy games, discussions and a pride party in the student premises in the basement of the school. Rafto x NHHS will also establish an editorial team to write academic articles and make podcasts to engage the students.

'But not least, we want to maintain a close relationship with the Rafto Foundation, which has an extensive network of highly competent people in business and academia. They will help to develop the group's knowledge and expertise,' says Hetland.
In line with NHH's goals
To give the students a taster of the activities on the interest group's agenda, Rafto x NHHS hosted a recruitment meeting at NHH. Two of the speakers included Greg Priest, who has been instrumental in the development of IKEA's sustainability strategy, and Salil Tripathi from the Institute for Human Rights.
Rector Øystein Thøgersen held the opening speech, which emphasised the importance of such a group.
'This is a fantastic initiative – and a very important one at that. It fits NHH's mission about working together for sustainability and value creation.'
Expertise is critical
Hetland says the interesting thing about human rights in a business context is that the issues become problems of a purely practical nature, which is something she looks forward to working on.
'One example could be which compromises would have to be made with the Sami people to set up wind farms in reindeer grazing areas. Or, for instance how we can prevent child labour being used when companies erect telephone poles in India, while ensuring the use of local suppliers.'
She believes the demand for human rights knowledge is already valuable, but will become even more so in the future.
'A draft bill has already been prepared that aims to make companies directly responsible for upholding human rights, internally and in the supplier chain. The company would then need someone who knows about human rights in relation to sustainability,' she concludes.