First class of seafood MBA graduates
This week the 23 participants at the Executive MBA in Sustainable Innovation in Global Seafood are gathered in sunny Bergen for their last session together.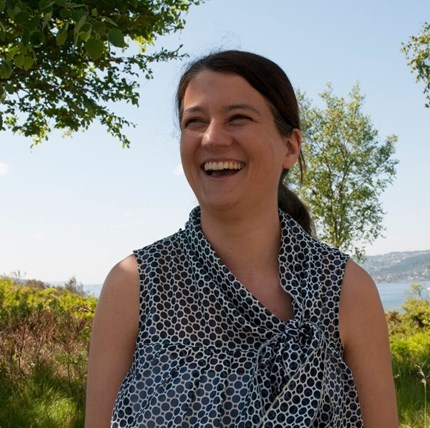 Since the participants took up their studies at the Norwegian School of Economics a year and a half ago, they have gained a lot of new insight.
Make a difference
"I hope that the knowledge that I've obtained through the programme and my new network will allow me to make a difference in Marine Harvest where I work", says Catarina Martins.
She is Group Manager of Environment and Sustainability in Marine Harvest and one of five employees from the international company taking this MBA.
They are based in Norway, Canada, Scotland and France, and Martins is originally from Portugal.
"This MBA in seafood has been spot on for me: Sustainable innovation is what I work with, so it has been super relevant", Martins says enthusiastically.
Finalizing their MBA theses
These past weeks, Martins and her fellow students have been busy finalizing their MBA theses. The programme runs over two years and gives 60 ECTS credits. The students have met face to face four times in Bergen (twice), Tokyo and Montreal. A substantial part of the MBA has taken place on-line, and the participants have worked on assignments both individually and in groups.
Now they are looking forward to receiving the results of all the hard work they've put in: The grades on their theses are expected later this summer.
Unique MBA
"What I really have liked about this MBA is that we all come from the same industry, says Jonas Lundberg, Chief Operating Officer in Lerøy Stockholm, Sweden.

"It wouldn't have been the same if it were a generic MBA. Even though we are from the seafood industry, we have different perspectives", he states.
The Executive MBA in Seafood Management is designed for people working in the seafood industry or related industries. This first class had participants from research and technology, as well as from the entire seafood value chain from production (including fisheries and fish farming) to market and sales.
Main Pillar
Programme Director Linda Nøstbakken says that the students' own experience is the core of this MBA.
"This is the main pillar", she emphasizes. "The industry experience they bring into the classroom is invaluable", says Nøstbakken.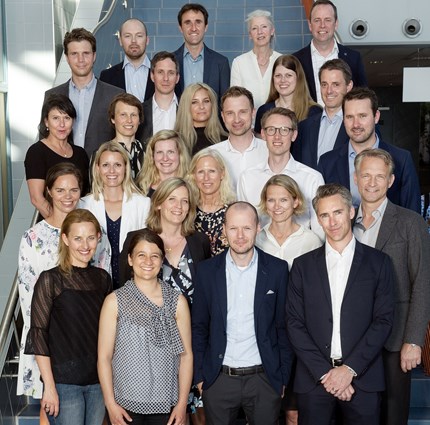 "I had never seen a programme designed uniquely for the seafood industry before, says Erica Starling, who owns a small company in Australia, Indian Ocean Fresh Australia.
"I found that really appealing when first I heard about the programme", she says.
The fact that some of the participants work for companies that are competitors has not been a challenge. "Because all of us know the industry so well, we have been able to talk openly as colleagues, but without giving away company specific secrets, of course. I think this is one of the great advantages of the programme", Starling explains.
A sustainable future for seafood
Nøstbakken has followed the students closely from the very beginning:
"One of the goals we set for the programme when we launched it was that the people taking it would develop new knowledge, gain skills and increase their general competence required to lead the seafood industry into a more sustainable future with innovative ideas across the entire value chain. I think we have succeeded in this."
"I couldn't agree more", Erica Starling exclaims.

"This has been so enriching, and I feel sad it's over," she says. "Last night we launched the idea of having a reunion in five years, to catch up and see how our businesses are getting on. That would be great!"
The next group of students is starting this autumn. EMBA in Sustainable Innovation in Global Seafood is now called MBA in Seafood Management.
About the programme
The programme has been developed by NHH, encouraged by the seafood industry through the NCE Seafood Innovation Cluster.
The programme aims to prepare professionals with an interest in the seafood industry broadly defined, for management positions by providing them with in-depth knowledge and competence across key areas such as economics, strategy, management, marketing, finance and accounting.