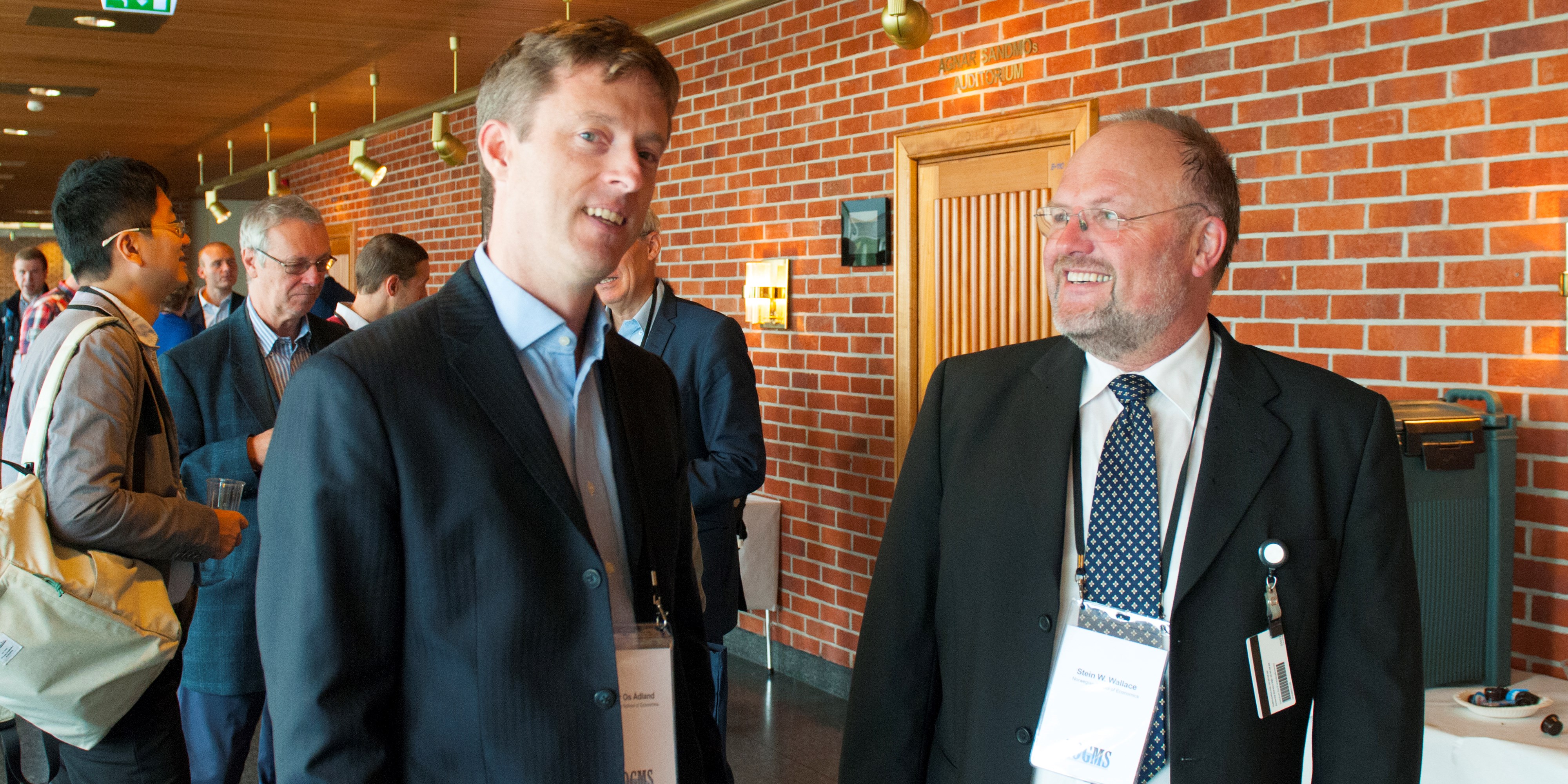 Logistics and Maritime Systems
140 participants are gathered at NHH for three and a half days to attend the 7th International Conference on Logistics and Maritime Systems.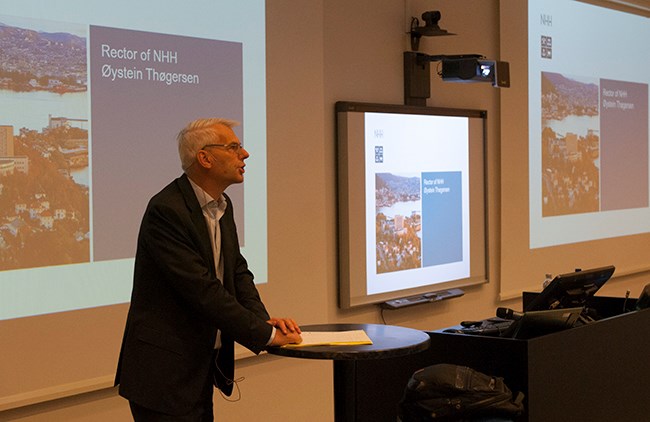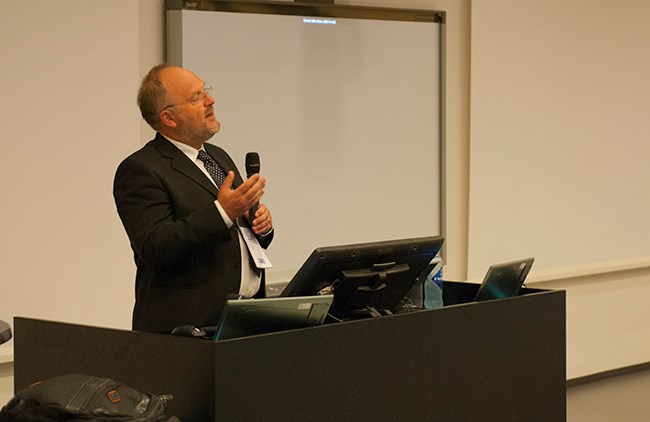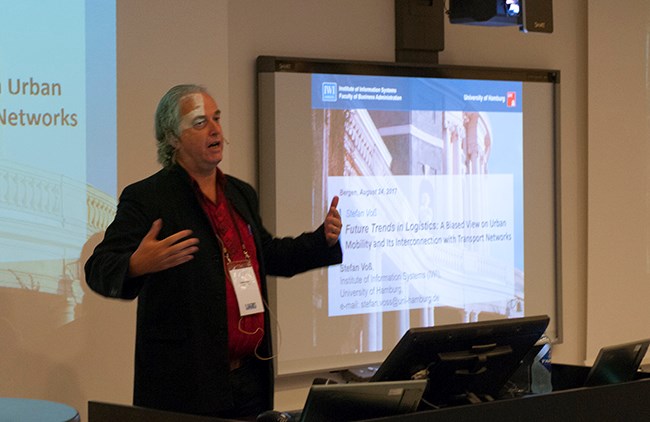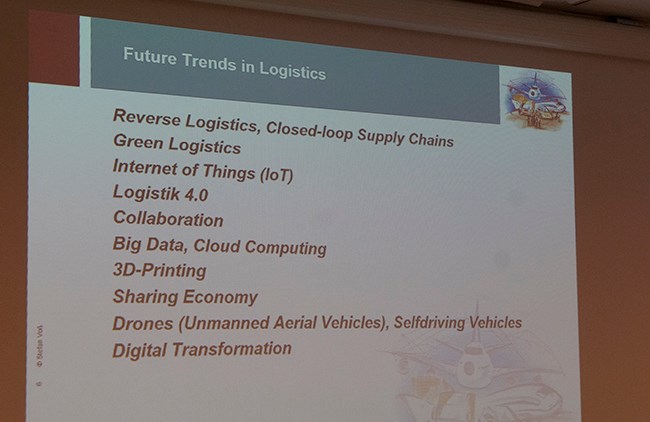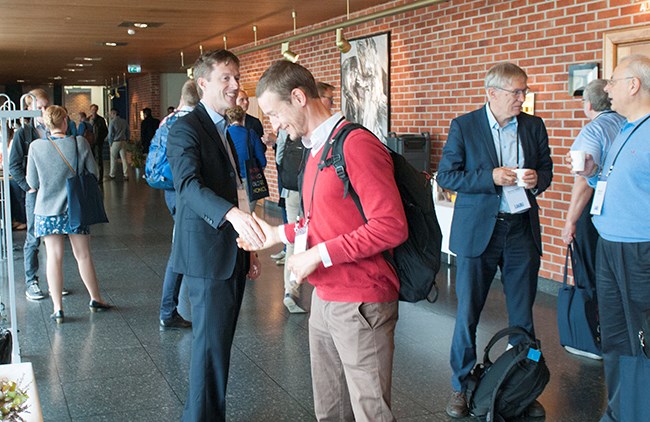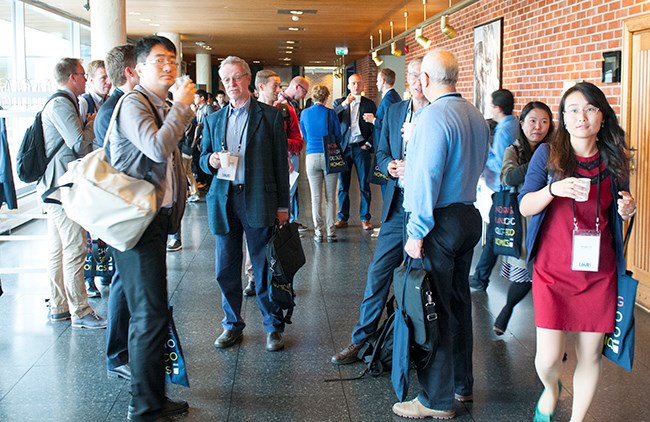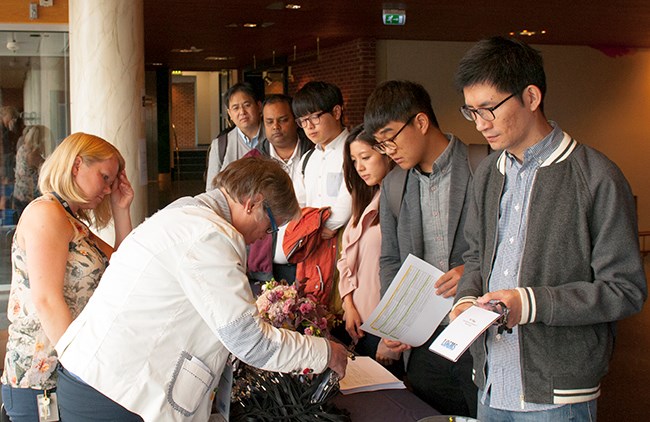 The conference takes place on 24-26 August. This is an annual event, and this is the first time it takes place in Norway. Last year's conference was in Sidney, and in 2015 it was in Hong Kong.
"The aim of the conference is to provide a forum for participants from universities and related industries to exchange ideas on the latest technical, operational, economic and sustainability developments in container and bulk logistics and their related maritime systems, states Professor Stein W. Wallace who is the Conference Chair.
"This fits very well with the profile of the Centre for Shipping and Logistics at NHH, where we seek to integrate shipping and logistics, and this is naturally done in a setting of ports and maritime systems. This way we place NHH and the Centre on the map in a central area", he explains.
Plenary and parallel sessions
Key note speakers are professors Stefan Voss (University of Hamburg), Kjetil Fagerholt (Norwegian University of Science and Technology), and Teodor G. Crainic (Université du Québec à Montreal).
There will be four plenary sessions and 24 parallel sessions. Four parallel sessions are chaired by NHH researchers: Sigrid Lise Nonås, Mario Guajardo, Julio Goez and Roar Os Ådland, as well as three of the plenary sessions: One is chaired by Roar Os Ådland and two by Stein W. Wallace.
The participants come from 25 nations, including India, Hong Kong, Singapore, Japan, China, South Korea, Taiwan, Brazil, Chile, Canada, USA, Turkey, Slovenia, Romania, Serbia, France, Belgium, Germany, The Netherlands, England, Denmark, Sweden, Ghana and Oman.
The welcome reception took place in the Haakon's Hall on Wednesday evening, and all participants are invited to visit the offshore supply base CCB Mongstad AS on Friday.
ORGANISING COMMITTEE
The contributors from NHH in the organising committee are:
Conference Chair Professor Stein W. Wallace.
Professors Roar Os Ådland and Siri Pettersen Strandenes.
Associate Professor Mario Guajardo and Assistant Professor Julio C. Góez.
PhD research scholars Vit Prochazka and Yewen Gu.
Secretariat Natalia Mejía Flórez.
Thes conference is possible thanks to the significant contribution in the organisation from the Centre for Shipping and Logistics at the Department of Business and Management Science.