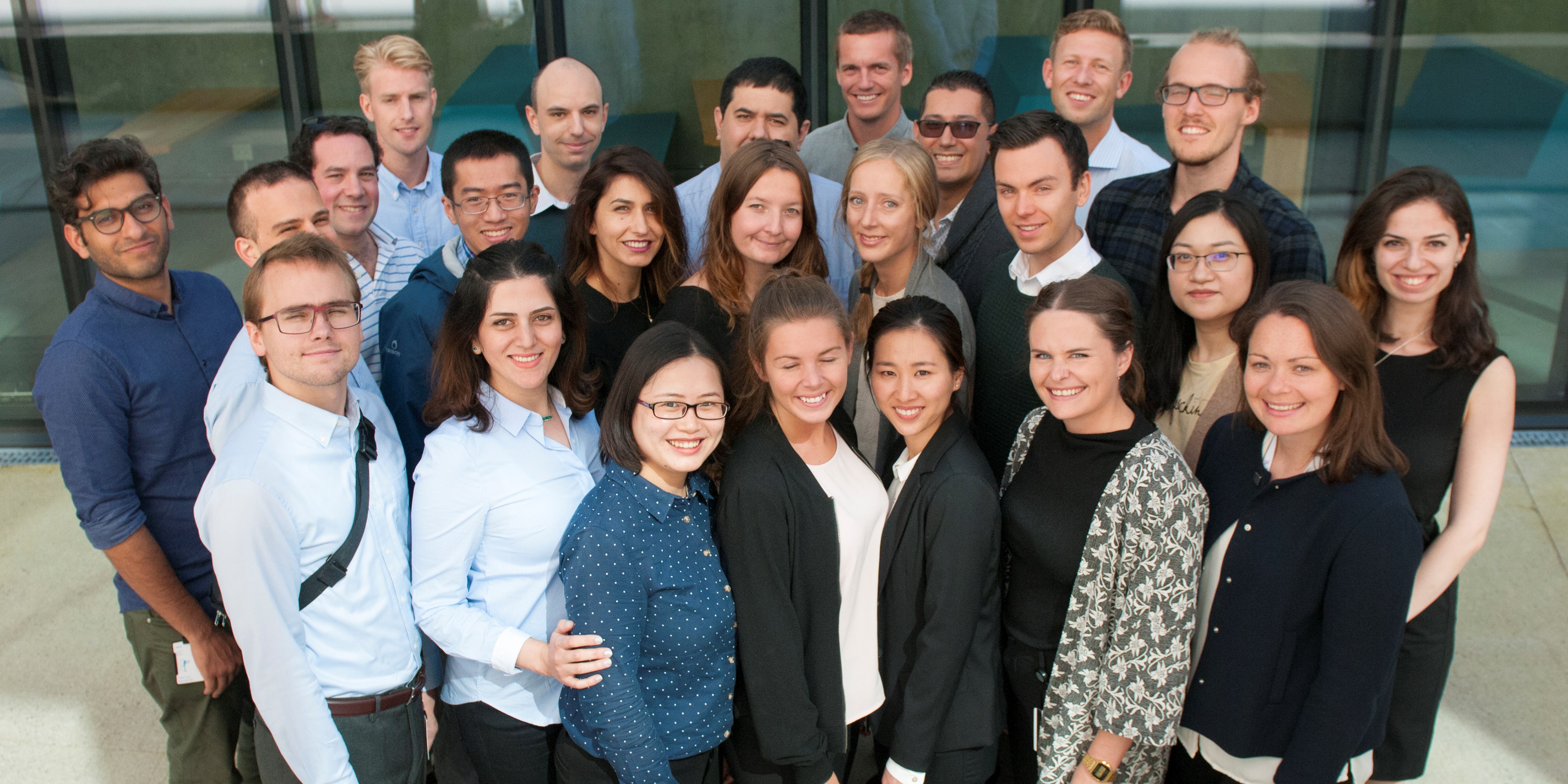 26 new PhD research scholars
As many as 26 new PhD research scholars from all over the world have taken up their studies at NHH since last winter, the majority of them starting these days.
'I chose NHH because the pioneers in the research field I'm interested in, work here', says Charlotte B. Evensen from Norway, and specifies: 'I'm talking about Øystein Foros and Hans Jarle Kind. They are the pioneers in research on industrial organisation'. Charlotte B. Evensen took her MSc at NHH, and it was during the work with her thesis that she got a taste for research.
Indian Shrey Nishchal also took his MSc at NHH and wanted to persue a research career at the same institution. 'The quality of the research at NHH is very high. Top international researchers among the staff and guest lecturers make NHH the perfect place for me to be', he states.
Nahid Rezaeinia from Iran has a husband who is doing his PhD at NHH. 'NHH has such a good reputation, and my husband is so pleased with the PhD programme. And we really like Norway, it's such a good country. We want to stay here', Nahid Rezaeinia explains.
Julie Ågnes, also from Norway, got interested in the FOCUS research programme already as an MSc student at NHH. She will work on the programme through SNF. 'I look forward to collaborating closely with enterprises', she says.
Armenian Tatevik Harutyunyan chose NHH for her PhD because she had heard that the research scholars in the programme are very integrated with faculty and at the institution as a whole. 'I understand that there are so many opportunies at NHH: to take part of the programme abroad, to participate at conferences, to build a network. And the professors are so internationally oriented, she says.
Michael Axenrod from Germany appreciates the closeness to the professors. 'In Germany, the professors are unapproachable. When I did my MSc here at NHH and my BA at Alto, I realised that it didn't have to be such a power distance. I prefer the Nordic model.'
Chinese Zhou Lu got to know about NHH through his MSc tutor in Singapore who told him that NHH has a Nobel laureate in Economics. That in addition to the relaxed atmosphere make NHH the ideal place to do research, Zhou Lu says.
The newcomers are:
Finance
Jing Lan, China
Markus Lithell, Sweden
Andre Lot, Brazil
Michael Axenrod, Germany
Zhou Lu, China
Damiano Maggi, Italy
Accounting, Auditing and Law
Dan-Richard Knudsen, Norway
Shrey Nishchal, India
Kasper Vagle, Norway
Business and Management Science
Ritvana Rrukaj, Albania
Benjamin Fram, US
Nahid Rezaeinia, Iran
Alessandro Ceraudo, Italy
Andreas Ørpetveit, Norway
Azam Azad Gholami, Iran
Economics
Mirjam L. Wentzel, Sweden
Charlotte B. Evensen, Norway
Kjetil R. Madland, Norway
Oda Kristine S. Sund, Norway
Mads Wold, Norway
Strategy and Management
Tatevik Harutyunyan, Armenia
Huynh Thi Thuy Dang, Vietnam
Karen S. Osmundsen, Norway
Bård Fyhn, Norway
Julie S. Ågnes, Norway
Yi Lin, China
Professional and Intercultural Communication
Ziyuan Zhang, China
Jose Luis Rojas Diaz, Colombia
Read more about NHH's PhD programme.