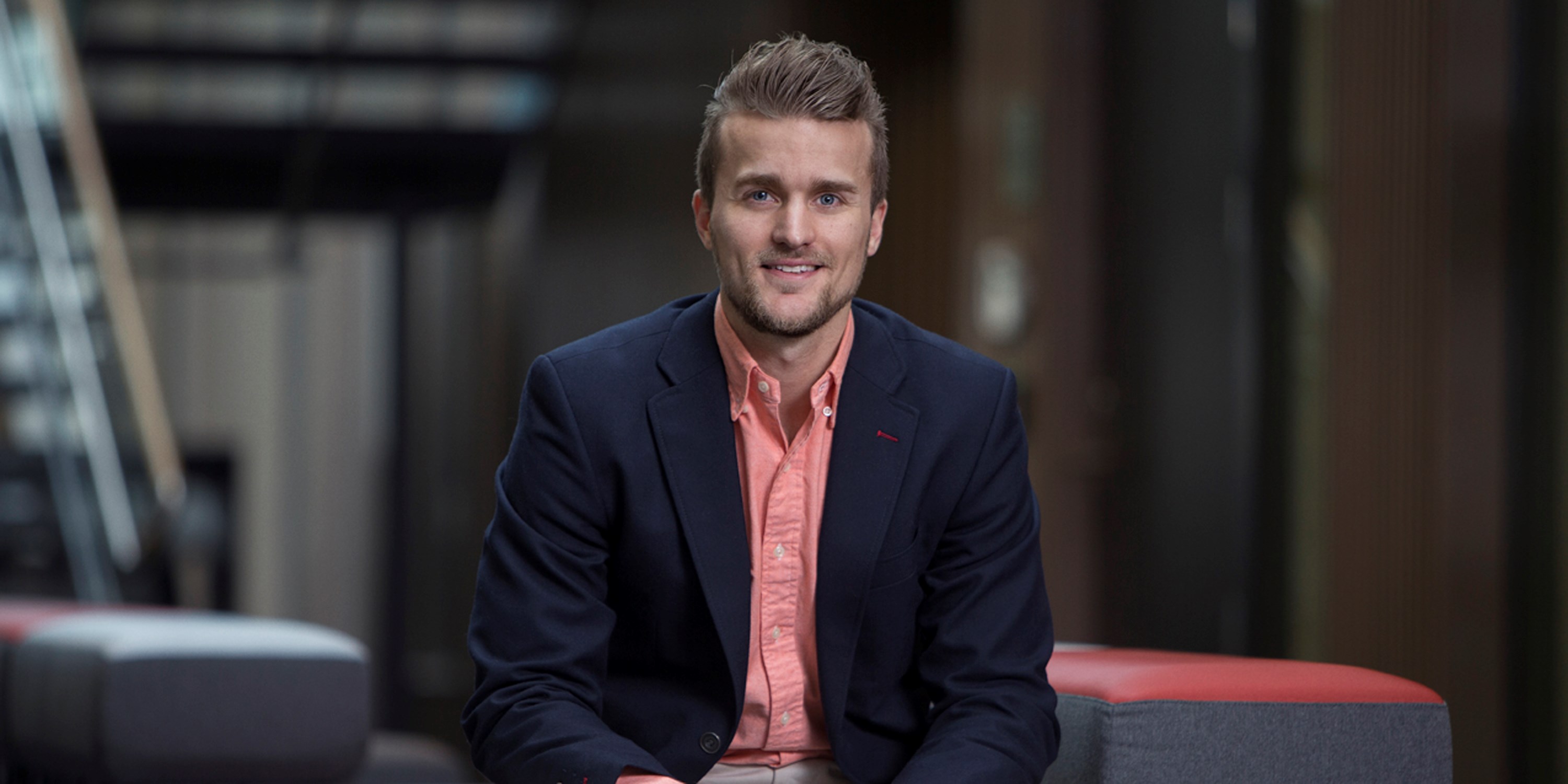 Two master's degrees in one
- If you long for an exceptionally good sense of accomplishment, want to travel and and to experience a new country and new people? Then you should apply for a double degree.
Name: Christian Skofteby Aanstad
Programme: Double degree NHH and the University of Mannheim
- I wanted extraordinary academic challenges and wanted to prove to myself that I can perform at the same level as excellent foreign students. A double degree means that your application stands out for potential employers, and it clearly signals that you are ambitious, that you have the courage to challenge yourself and a great capacity for work.
A good mark of quality
The University of Mannheim was my first choice because I got to know several German students during an exchange in Singapore, and they had very good experiences with that university. I found it especially motivating that Mannheim is ranked as the best business school in Germany and that it therefore attracts especially strong students. Mannheim is well recognised internationally, and the master's degree you get through the double degree collaboration is therefore a very good mark of quality.
Challenging academically
I wanted to experience the teaching of some of Europe's most renowned researchers in economics and to learn from them, and it was also a bonus that I could take courses not offered at NHH. The programme was challenging academically – which is as it should be. The time pressure during the exam was greater than at NHH, while the curriculum had about the same level of difficulty.
The process around the master's thesis was especially challenging but also instructive. The sense of accomplishment I felt after having submitted a good thesis as the conclusion of the double degree programme was fantastic, and it is difficult to describe it in words. My joy was not diminished by my efforts being rewarded with the prize for the best thesis in the field.
More than two diplomas
A double degree gives you a lot more than two diplomas: you get to know new people and their culture, your perspectives broaden and you get the opportunity to expand your network by making contacts outside of Norway. This can open doors if, later on, you want to work abroad.
By spending two semesters abroad instead of one, you have more time to learn the language and to experience the country you are visiting. The stay in Germany has given me new friends, valuable travel experience and impressions I would not want to be without.
Experience the German culture
Mannheim is a student town, and there are always opportunities to participate in social events. And how about attending a real German Bundesliga match? Or a visit to the beautiful city of Heidelberg, neighbour to Mannheim? Last, but not least, I recommend experiencing real German beer festival traditions during Octoberfest – the great atmosphere there is unmatched!
Read more about the Double Degree programme