The PhD programme offers a stimulating and rewarding research environment.
As a PhD Research Scholar you will be a member of our faculty. You will be working closely with leading professors in your field, who have a significant impact on government policies, business practice and academic thought. You will be included in a thriving intellectual community, which enjoys a close collaboration with leading business schools worldwide.
The purpose of our three or four year, fully funded programme, is to give the scholar a deepened and broadened theoretical and methodological knowledge, alongside the experience of producing a substantial piece of original scientific work.
The doctoral education includes training, including course participation combined with carrying out independent research.
The conferral of the PhD in economics and business administration signifies expertise in a major field of study.
The majority of our PhD graduates develop an academic career, but an increasing number take on leading positions in management, consultancy or in larger organisations.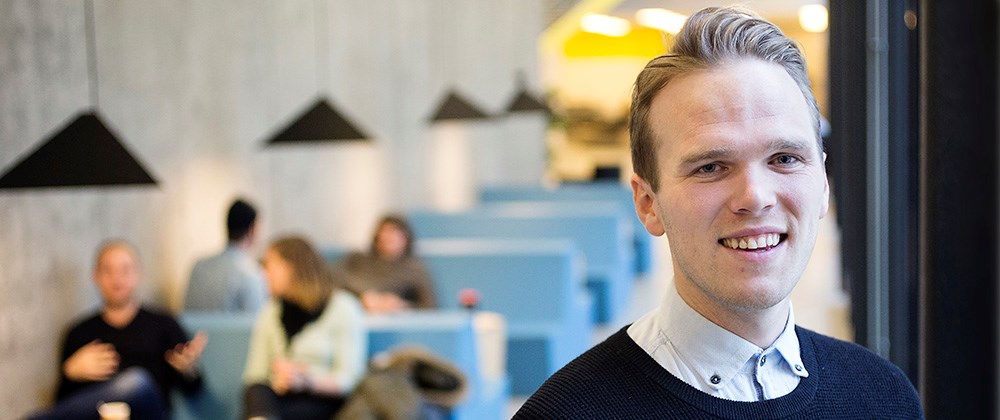 PhD Research Scholar

PhD Research Scholar

To become a PhD Research Scholar you need to apply for an announced scholarship. As a PhD Research Scholar you are both a student and an employee, which means that you will receive a standard contract of employment and a personnel form before your employment period commences. "PhD Research Scholar" is the official job title.

The annual salary for the PhD Research Scholar position is in 2023 500 800 NOK gross (equivalent to approximately €48 400 or US dollar 50 400). The salary ensures a fair standard of living in Norway, and is subject to Norwegian taxes and benefits, including health care provision and membership of the Norwegian Public Service Pension Fund.

PhD research scholars cannot have paid employment outside NHH during the contract period, unless approval is given by the PhD programme/your department of affiliation.

You are expected to mainly reside in Bergen during their contract period. However, you may apply to be a visiting PhD Research Scholar at another school. In such case, you need a formal approval from your department. Note that you might be eligible for "additional scholarships", please read below.

The scholarship normally lasts for a period of four years. A four-year scholarship requires the candidates to combine their studies with 25% work as a teaching and/or research assistant. This requirement averages out to less than 9 hours on a weekly basis. A three-year scholarship does not require such a commitment.

This teaching and research experience during the four-year programme, gives our PhD Research Scholars valuable teaching/pedagogical/research experience for a further academic career. As a PhD Research Scholar you will assist faculty members to:

Provide research assistance for faculty members.
Teach selected sessions at master-level courses.
Grade assignments and exams of students in the masters programmes.
Supervise master-level students' theses.

If you submit your thesis before the expiring date of the contract of employment, you will be granted a bonus of 30 000 NOK. You will receive the compensation after you have received your conferment of the PhD degree.

External PhD

External PhD

You may apply for enrolment to the PhD programme if you can document external funding, from another norwegian academic institution.

Furthermore, you must be found qualified to enter our PhD programme

As an external PhD candidate you will be granted a PhD student/PhD candidate status and sign a PhD-contract with the PhD programme at NHH, but you do not have an employment contract with NHH.

Industrial and public sector PhD Candidate

Industrial and public sector PhD Candidate

The Research Council has established the Industrial and Public Sector PhD Scheme to boost research efforts and long-term competence-building for Norwegian trade and industry through the recruitment of doctoral candidates.

Under the Industrial and Public Sector PhD scheme may apply for support for a period for an employee seeking to peruse an ordinary doctoral degree. The Research council support is limited to maximum 50 per cent of total project costs. The rates are adjusted on an annual basis and may therefore change at the beginning of a new year.

Firstly, you must be found qualified to enter our PhD programme, then you and the company must apply to The Research council for funding. The company/organisation and NHH sign a common agreement prior to enrolment in the PhD programme.
Knowledge

Knowledge

is in the forefront of knowledge within his/her academic field, and can challenge established knowledge and practice in the field
masters the field´s philosophy of science and methods
can evaluate the expediency and application of different methods and processes in research

Skills

Skills

can formulate and analyse problems
can plan and carry out research in accordance with international standards

General competence

General competence

can identify relevant ethical issues and carry out his/her research with integrity
can present and discuss own research in relevant academic forums
can lecture in his/her own academic field at the university level