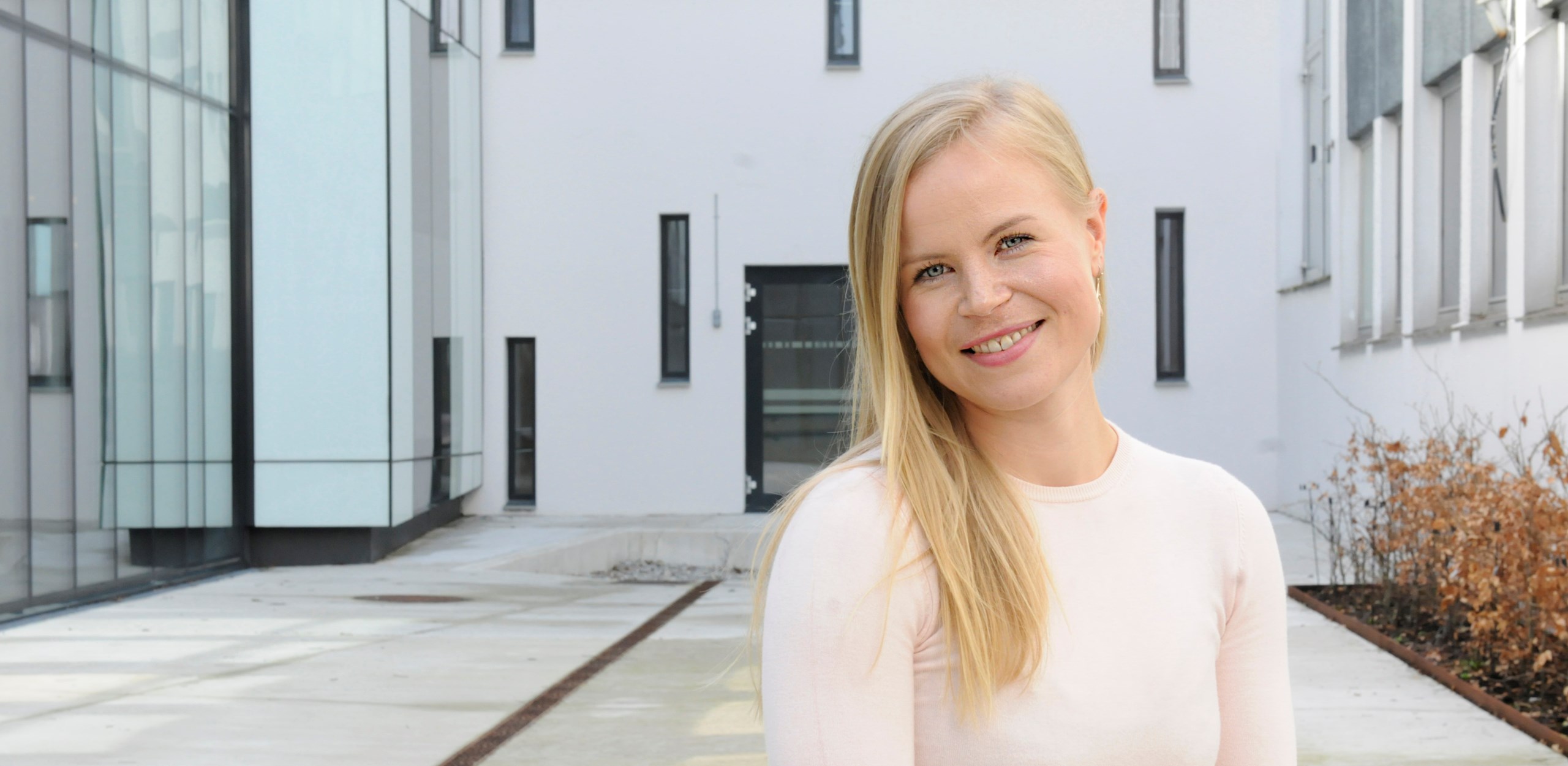 The recipe for a Google success
"I attended a Google seminar at NHH, and thought it was the coolest workplace in the world, but that it would be very hard to get in there", says Googler Janne Smith.
CV EXAMPLE, BEFORE AND AFTER BEING "AMERICANISED"
BEFORE
Extracurricular activities
AIESEC Head of Organizing Committee: Responsible for organizing AIESEC National Conference.
AFTER
Leadership experience
AIESEC Head of Organizing Committee: Responsible for finance, sponsorship, and accounting,
as well as implementation, logistics and organizing of events.
Achieved a successful four-day national conference in Bergen with over 100 participants. Through setting goals and objectives, effective communication and time management, a budget surplus was also achieved.
The road to the job at Google was not given in advance. However, with a bit of focused effort, a bit of luck and lots of good help from her fellow students, Janne Smith's dream became reality. Janne Smith had a bachelor's degree in economics from the University of Bergen before she started the master's programme at NHH.
"It really hit me when I started at NHH that it is so easy to build a large network", she says.
Little did she know that it would be a fellow student who would later give her the best tips for how to get a job at Google.
THE CITY OF MY HEART
When she was young, Janne Smith lived in Puerto Rico for a few years with her family. As a University of Bergen student, she went on exchange to Spain, and as an NHH student she went on exchange in Canada. This increased her desire to work outside of Norway.
"I am a 'bergenser' at heart, but I don't look at working abroad as a hinder to coming back to my city in the longer term. I am sure that the competencies I acquire working for the world's best company in online marketing – which is a growing channel – would be attractive in many workplaces, including in Bergen."
THE ROAD TO GOOGLE
Janne Smith was inspired by a workshop Google put on for CEMS students at NHH. It was first and foremost the enthusiasm and creativity of the Google employees during the workshop that made her want to work there.
"It fired me up. At the same time, I had heard how difficult it is to get a job at Google, so I put it aside. However, then it turned out that two of my fellow CEMS students got jobs precisely with Google in Dublin. And then it was a short way to the idea that if they could, I could! One of them offered to look at my CV to 'Americanise' it."
"Google is an American company, and Norwegians tend to need a bit of help to 'toughen up' our profile. It is important to emphasise the results you have achieved", says Smith.
A lot was good, she had for instance organised large conferences for AIESEC and had a summer job for European Cruise Service. However, when he asked whether she had a minimum of knowledge of the online industry, she said no.
"As a CEMS student I was required to do a ten-week internship abroad to get the CEMS degree, and I wondered how the internship could help strengthen my CV in the right direction."
EVERY EXPERIENCE OPENS A NEW DOOR
In the spring of 2012, Janne Smith sat her last exams at NHH and decided to postpone her job applications to complete her CEMS internship. She had a summer job with European Cruise Service, and travelled for a while.
"When a fellow student working at Innovation Norway in San Francisco got word that the office in New York wanted an intern with experience from the travel industry, he got in touch with me. My experience from the cruise company turned out to be very valuable, I worked at Innovation Norway for six months, marketing Norway as a travel destination. I used online and offline advertisement, took a course on Google Adwords and got the necessary background to make a proper attempt at Google. Some of it is luck, not everything can be planned. After the fact it looks like I had a concrete plan, but a lot is because every experience is useful and creates the basis for a new opportunity to open up."
WHAT IS REQUIRED TO BECOME A GOOGLER?
Though Janne Smith got an interview based on the recommendation of a Google employee, she had to go through the same process as regular applicants. First a brief telephone conversation, then a screening by a member of the team you are being considered for, and finally interviews in Dublin. In total there are three interviews in Dublin, with three different people, one right after the other. All of the interviewers must agree.
"Some of what is required to be a Googler is that you must set goals. Even if you don't have much leadership experience, you must be able to take on leadership when necessary. If there are problems or a conflict, you must make every effort to find a creative solution. It is important that you convey this in your CV."
Like most Norwegian employees, Janne Smith works in the Nordic team.
"I started as an online specialist for small and mid-sized companies in the Nordic countries. I became a specialist on Google AdWords, and functioned as a consultant for the customers. I have now started working with large customers as an account strategist, which means that I work more on analyses. As a result of a mixture of coincidences and my own choices, I have several large travel companies in my portfolio. I think it is going to be very interesting!"
DO YOU WORK IN A "NORDIC BUBBLE" IN GOOGLE?
"No, Google makes a great effort to get the employees to work together. The first month, all the new employees are trained together. We have different educations: some have studied economics, others have studied for instance biology or politics, and we come from the entire world. Some projects cut across the organisation and it is a real multicultural environment. At the same time, there are more than 3,000 employees, so it is important to get your own network."
WHY WOULD YOUR RECOMMEND WORKING AT GOOGLE TO NHH STUDENTS?
"It is a young and exciting environment, where everyone wants to network. To me, it is the world's most exciting company because it is always changing. It is a leader in technological communication, which means that there are great opportunities for you too to become really good at that."
Read more about career possibilities