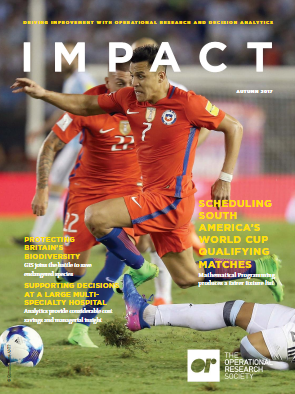 Impact Magazine
Mario Guajardo's work on Scheduling World Cup Qualifying matches is in the cover of the UK's OR Society magazine Impact.
An article about Guajardo's work on scheduling the 2018 South American World Cup Qualifiers appears in the latest issue of Impact.
This magazine is published twice a year by The Operational Research Society of UK, serving as source of dissemination of real-world examples of how to use analysis to make better decisions.
The article is titled "From O.R. to the World Cup Russia (with love)" and is freely available.