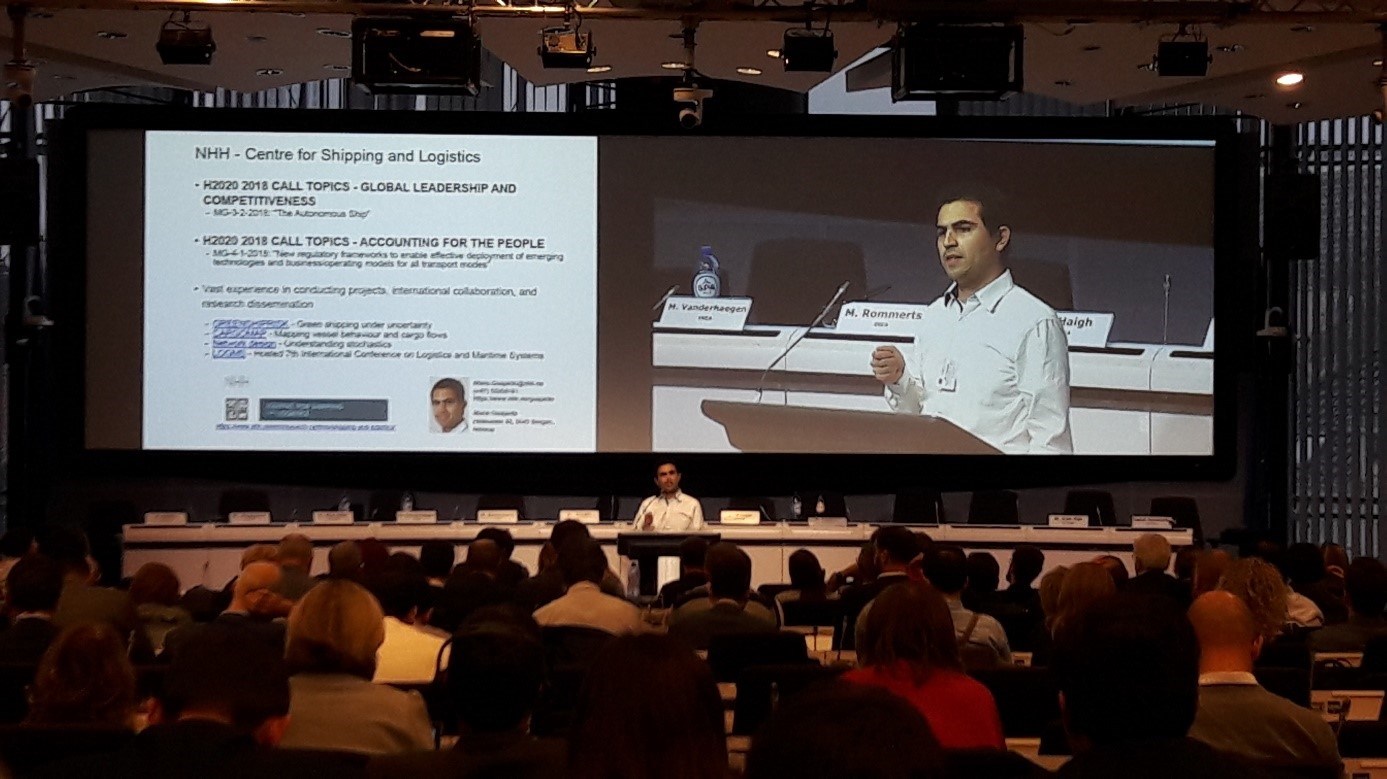 EC Transport Info Day
The Centre for Shipping and Logistics participated at the EC Transport Info Day organized by the European Commission on 13 December 2017 in Brussels.
The meeting addressed potential applicants to the Horizon 2020 "Smart, green and integrated transport" calls for funding under the 2018-2020 Horizon 2020 Work Programme. The CSL also took part in the oral presentation sessions of the Brokerage Event, where Mario Guajardo presented the centre as a potential partner for project applications. The presentation particularly emphasized our interest in topics related to "The Autonomous Ship" and "New regulatory frameworks to enable effective deployment of emerging technologies and business/operating models for all transport modes".