The international advisory board of NoCeT is formed by four distinguished researchers who provide expert knowledge in various fields of public finance and welfare economics. The members are:
Jennifer Blouin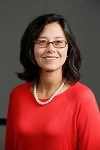 Jennifer Blouin is a Professor of Accounting at the Wharton School of the University of Pennsylvania. In 2004, she received her PhD in Accounting from the University of North Carolina – Chapel Hill. Her research focuses on the effects of taxation on firms' decision making and crosses the borders of accounting, finance, and public economics. She is a leading expert on tax-avoidance, capital structure and international taxation.
Thomas A. Gresik

Thomas A. Gresik is Professor of Economics at the University of Notre Dame since 2000 and was Associate Professor at the Pennsylvania State University before that. His research focuses on taxation, information economics, and mechanism design. He is a leading expert on profit shifting in multinational firms.
Bas Jacobs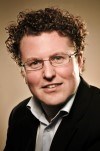 Bas Jacobs is Professor of economics and public finance at Erasmus University Rotterdam since 2007 and is an academic partner at of the CPB Netherlands Bureau for Economic Policy Analysis. His research crosses the borders of public finance, macroeconomics, and labor economics, and he is a leading expert in (optimal) taxation of human capital.
Kai A. Konrad

In 2011, Kai A. Konrad became managing director at the Max Planck Institute for Tax Law and Public Finance in Munich and chairman of the Council of Scientific Advisors to the German Ministry of Finance. Before that he was director at the Wissenschaftszentrum Berlin für Sozialforschung (WZB) and held a professorship in economics and public finance at the Freie Universität Berlin. He is a leading expert in various fields within public finance, welfare economics and contest theory. (Photo by David Ausserhofer)