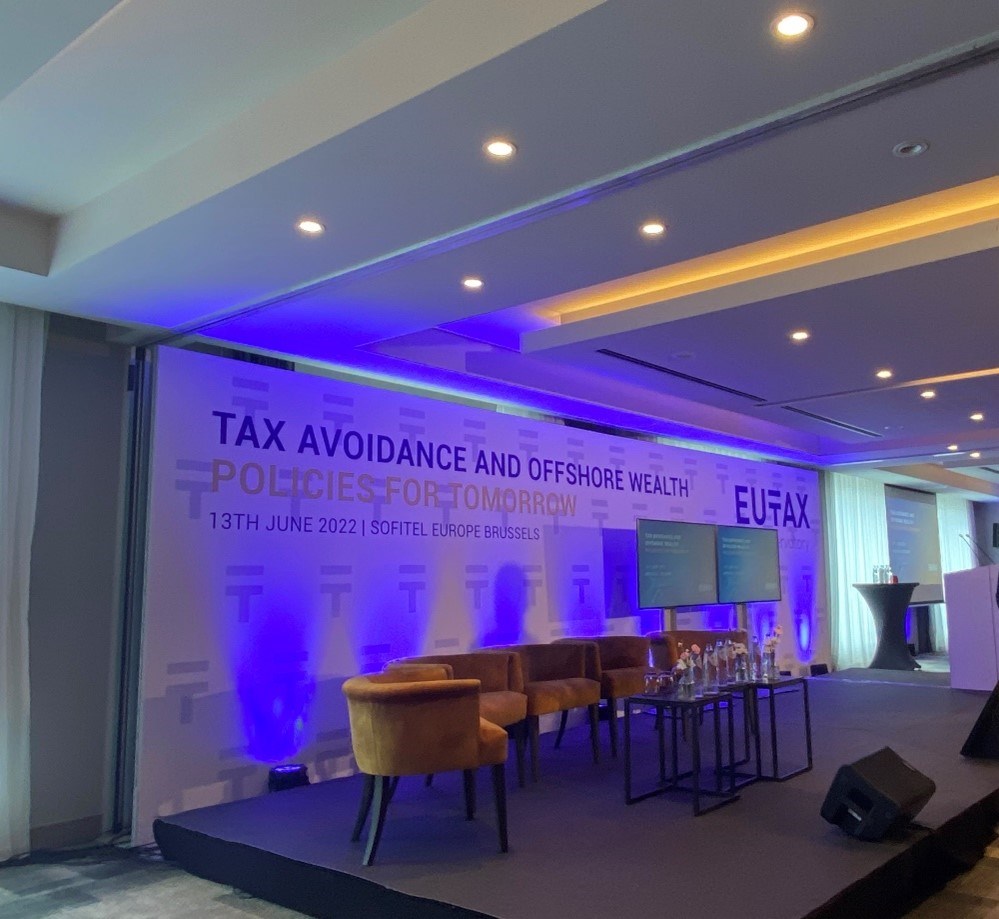 EU Tax Observatory Annual Conference title "Tax Avoidance and Offshore Wealth: Policies for Tomorrow"
Assistant Professor, Elisa Casi-Eberhard, was among the speakers at the first high-level policy event organized by the EU Tax Observatory on June 13, 2022, in Brussels.
The event brought together policymakers, academics and researchers from all around the world to discuss current global reforms to tackle tax avoidance and tax evasion. The first panel session focused on the recent developments regarding the introduction of a global minimum tax while the second panel was dedicated to the topic of tax competition and its latest forms.
The last panel was dedicated to the proposal for the creation of a global asset registry and had among the panelists, Prof. Casi-Eberhard. In her intervention, she discussed the utility of the data collected under the global standard for the automatic exchange of information, the so-called Common Reporting Standard, and the future challenges faced when developing a global asset registry.
The recordings from the event will be made available at the EU Tax Observatory website.