Retail in vibrant change
BEST in Retail is a research program at the research center DIG, at NHH. The goal is to explore how the retail industry can organize itself through concepts like ecosystems, with the aim of creating additional value for customers. This falls within DIG's broader research on new business models.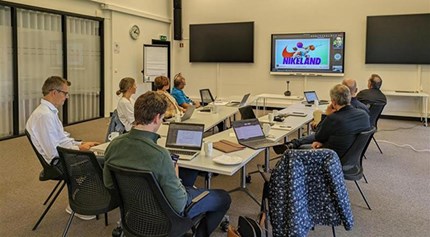 In collaboration with SINTEF, we have conducted a series of conversations with both regular customers and various leaders in the industry.
A preliminary conclusion that can be drawn is as follows:
While leaders focus on establishing partnerships and collaborative agreements with other companies to increase their attractiveness in the market, customers are primarily concerned with quick access to products in physical stores and online, without necessarily engaging with the organization of the commerce.
However, a significant observation is that leaders are divided or uncertain about who owns the customer. This is clearly defined from the customers' perspective, as they consider the party they directly transacted with to be their natural point of contact in case of any issues.
To gain a better insight into customers' views on the commercial system, including physical stores and online shopping, we conducted six focus groups consisting of both men and women in different life stages: young students, established individuals with families, jobs, and financial commitments, as well as older individuals.
These groups could also be referred to as grandchildren, parents, and grandparents. The idea was that expectations of the commercial system can vary based on where one is in life. After these focus groups, we analyzed and interpreted hours of recordings to understand the rationales behind the statements.
We explored why they said what they did, what they meant, what needs they had, and what was important to them. We also identified differences between the different age groups.
The qualitative analysis resulted in three overarching themes, without a specific order, that customers regarded as crucial for their well-being and that could be linked to retail: Responsible consumption, Efficient use of time, and Emotional experiences related to shopping.
To further test these findings, we conducted an extensive survey that reached a national representative sample of customers across Norway. The analyses of this empirical study clearly supported the findings from the focus groups and demonstrated how the three mentioned themes were connected to customer well-being. As part of this work, the three themes were further defined:
Responsible consumption includes actions that support stores with social responsibility, limit the consumption of environmentally harmful products, and prefer companies that do not have a negative impact on the environment and society.
Efficient use of time involves saving time by shopping at places with easy parking, all-in-one stores, access to advice and information, as well as online shopping.
Emotional experiences in shopping include finding joy in making the shopping trip social, enjoying the time spent shopping as entertainment, and using shopping as an opportunity for personal time.
This exciting project, financed by The Research Council of Norway, is still in development, and more findings will be presented. For further information, please contact Magne Angelshaug and Tor W Andreassen.