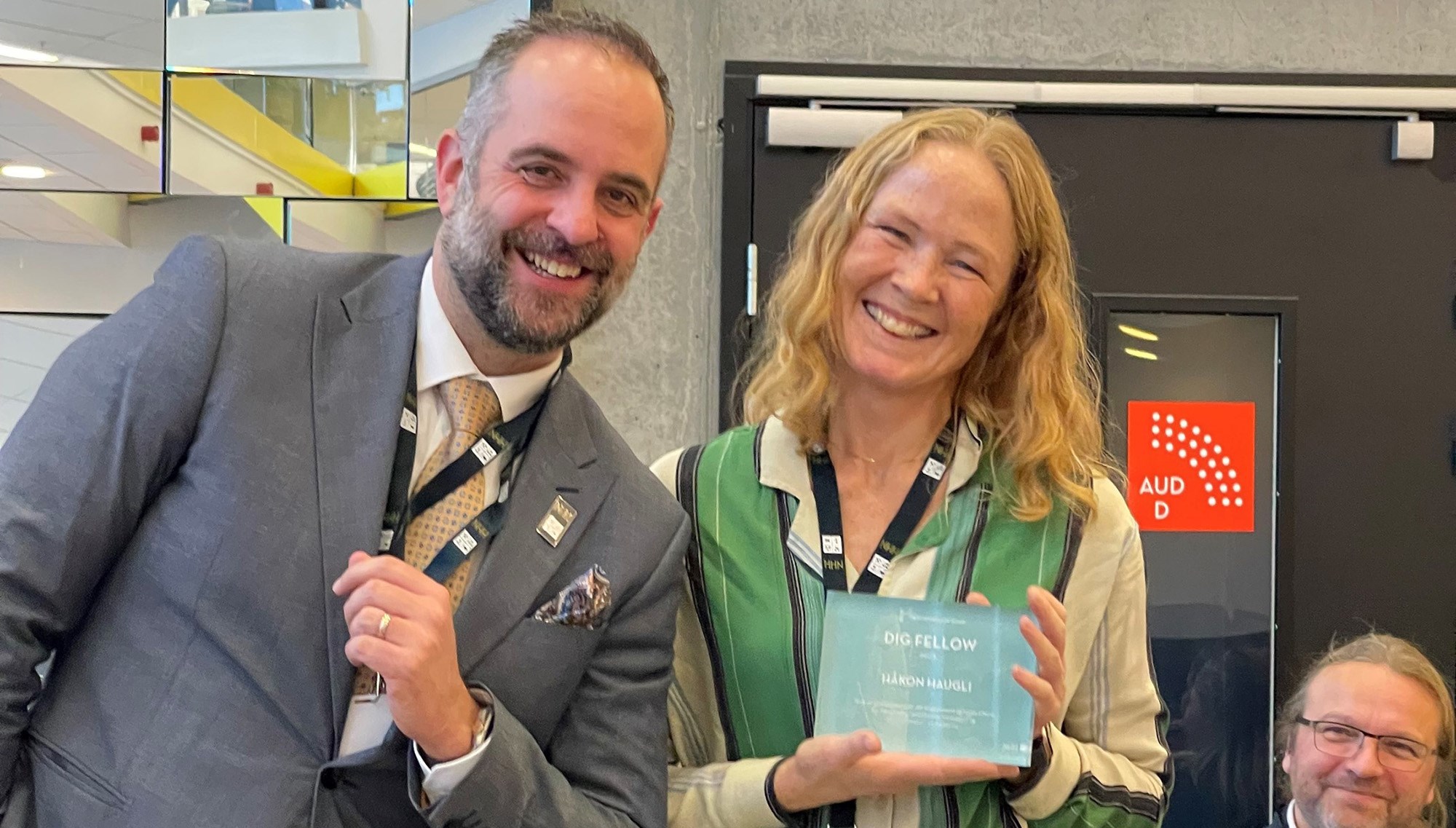 Dig Fellow 2023: Håkon Haugli
CEO of Innovation Norway, Håkon Haugli, has been appointed DIG Fellow 2023.
Criteria for the selection of the dig fellows
DIG's Principal Investigators award this fellowship to a person who has left a clear footprint in business and society.
The person should contribute actively to the public debate in areas that are at the core of the DIG research centre like digital transformation, sustainability, and innovation.
A DIG Fellow is a non-academic person who has left a footprint in business or society, someone who is visible in the public debate and has made a difference in areas related to DIG's research agenda
A DIG Fellowship is an honorary position at the research centre Digital Innovation for Sustainable Growth (DIG) at NHH Norwegian School of Economics. The DIG Fellowship is announced every year at the annual DIG Summit.
This year DIG's Principal Investigators appointed Håkon Haugli, CEO in Innovation Norway, as DIG Fellow 2023.
«Thank you very much for this great recognition. The work at the research center DIG is enormously important. Fruitful interaction between research, business and authorities is crucial in meeting society's challenges. If we are to succeed with innovation, we need customers, markets and an understanding of the world we live in. The meeting between technology and customers is precisely what DIG works with and where DIG can make a difference," says Håkon Haugli.
Haugli has worked closely with the DIG consortium for many years, also as a former board member of the Center for Service Innovation (CSI) which was a precursor to DIG.
Helle Øverbye, Director of People and Technology in Innovation Norway received the award on behalf of Håkon Haugli, who was unable to attend the DIG Summit.
Håkon Haugli joins Idar Kreutzer and Tone Wille in our prestigious list of DIG honorary fellows.