AI and Business Education
During the past spring semester, AI and large language models have made their entrance into the educational sector, including business education. With the growing presence of AI, students need to move beyond basic familiarity and engage more deeply, questioning and adapting to these tools.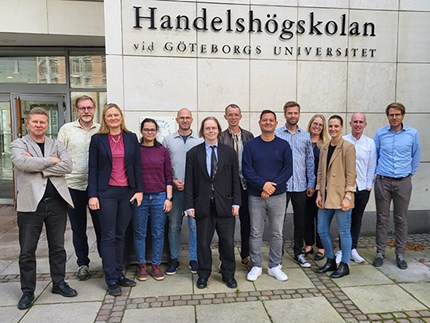 This is a sentiment echoed by educators globally; simply adding AI to current curriculums is not the answer. A thorough reassessment of teaching and evaluation methods is necessary.
To navigate these changes, researchers from DIG—Vidya Oruganti, Björn Schmeisser, and Bram Timmermans—are part of a new NordicPlus Education initiative, which includes faculty from Aalborg University, Gothenburg University, and Tampere University.
Their goal is to pool expertise and integrate AI into education, from content creation to assessment.
On 21 and 22 August, DIG attended a workshop at the University of Gothenburg.
Discussions revolved around ethical guidelines for AI use, its potential applications in course development, strategies for student engagement with these tools, and potential shifts in assessment and grading practices.