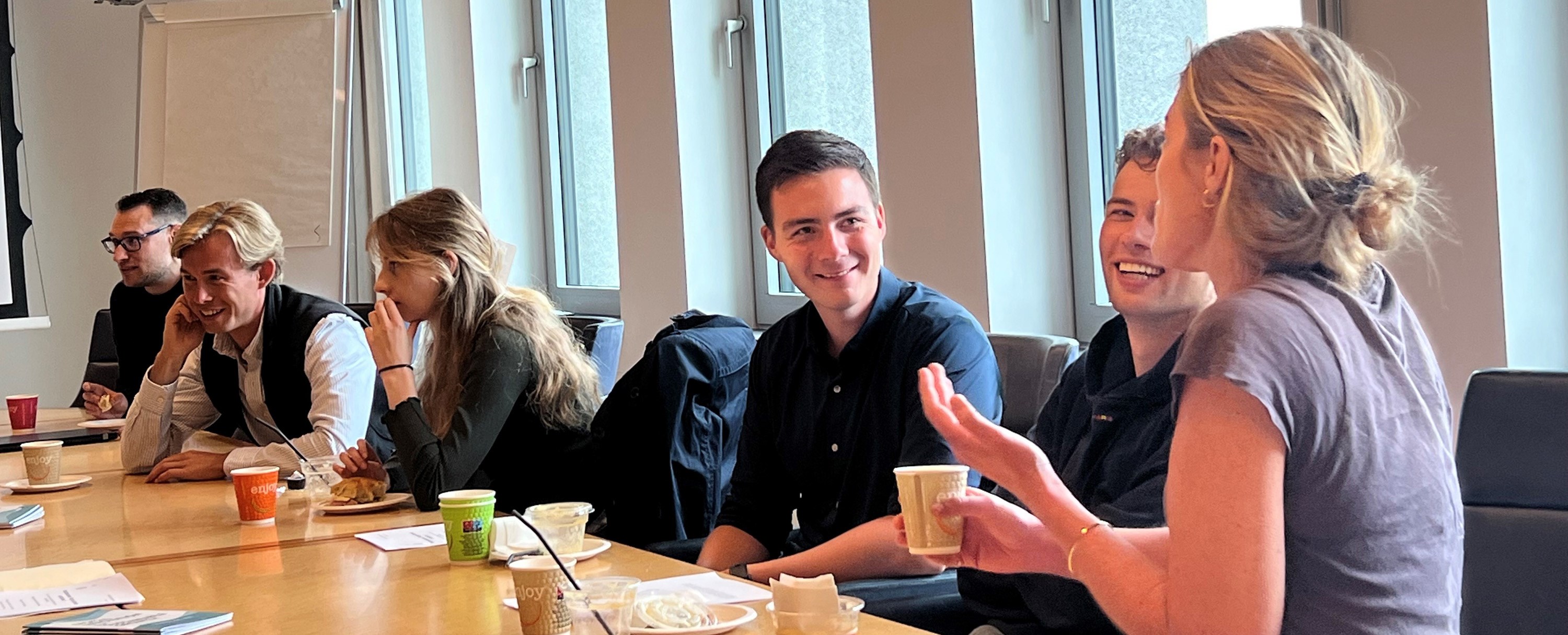 DIG Deeper
Being a DIG Master student, students will be part of The DIG Deeper master program. DIG aims to help students and expects them to contribute to DIG themes. The target is to deliver practical, relevant, and thorough Masters' theses, preferably in collaboration with DIG partners.
The program offers activities, support, resources, and contact with DIG partners.
They are also part of a digital community, research tutorials and Q&A, NDAs, guidelines, etc., and can apply for financial support for traveling, data collection, and other expenses.
DIG does research within the following research areas:
Theme 1: Methodology Developments
Theme 2 – Adoption of technologies & innovations
Theme 3 – Creating & capturing value in the digital era
Theme 4 – Strategy in/for digital ecosystems
Theme 5 – Organizational capacity for radical change & innovation | RaCE (RCN project).
The DIG Deeper kick-off meeting was on the 26 August, and we look forward to going ahead with our 16 students.