CSB offers teaching at Bachelor, Master and Executive level and does supervision of Master and PhD projects.
EXECUTIVE PROGRAMS
Through NHH Executive, researchers at the Centre offer Executive teaching, both in the form of open programs and company-specific seminars. Contact Kristin Stave if you have questions about Executive teaching in Sustainable Business.
Read more about current NHH Executive teaching in sustainable business
SUSTAINABLE BUSINESS STRATEGY
The part-time Executive master module in Sustainable Business Strategy is targeted towards executives, consultants and managers in private and public organisations aiming to improve their sustainability performance. The module covers relevant subjects including sustainable business strategy, business model innovation, circular economy and sustainability management.
For more information, see the course outline.
NHH EXECUTIVE BUSINESS UPGRADE
One of the modules in NHH Executive's Business Upgrade program is taught by CSB-researchers, covering sustainable and circular business models. The workshop is held in Norwegian and requires attendance at the introduction module.
Learn more about NHH Business Upgrade
PhD
The Centre offers opportunities for PhD students to pursue their PhD degrees in affiliation with ongoing research projects at the Centre.
Learn more about the PhD programme at NHH
Master thesEs
Master theses are an important part of research at the Centre, and master students contribute to ongoing research projects.
courses
Researchers at the Centre offer courses in Sustainable Business Models, Behavioral Business Strategy, Consumer Behaviour, Dynamic Management Control, Sustainability & ESG Reporting, and more.
NHH offers a wide array of courses relevant to sustainability. For an overview see this list of courses in the field of ethics and sustainability, and the Energy, Natural Resources and the Environment master profile.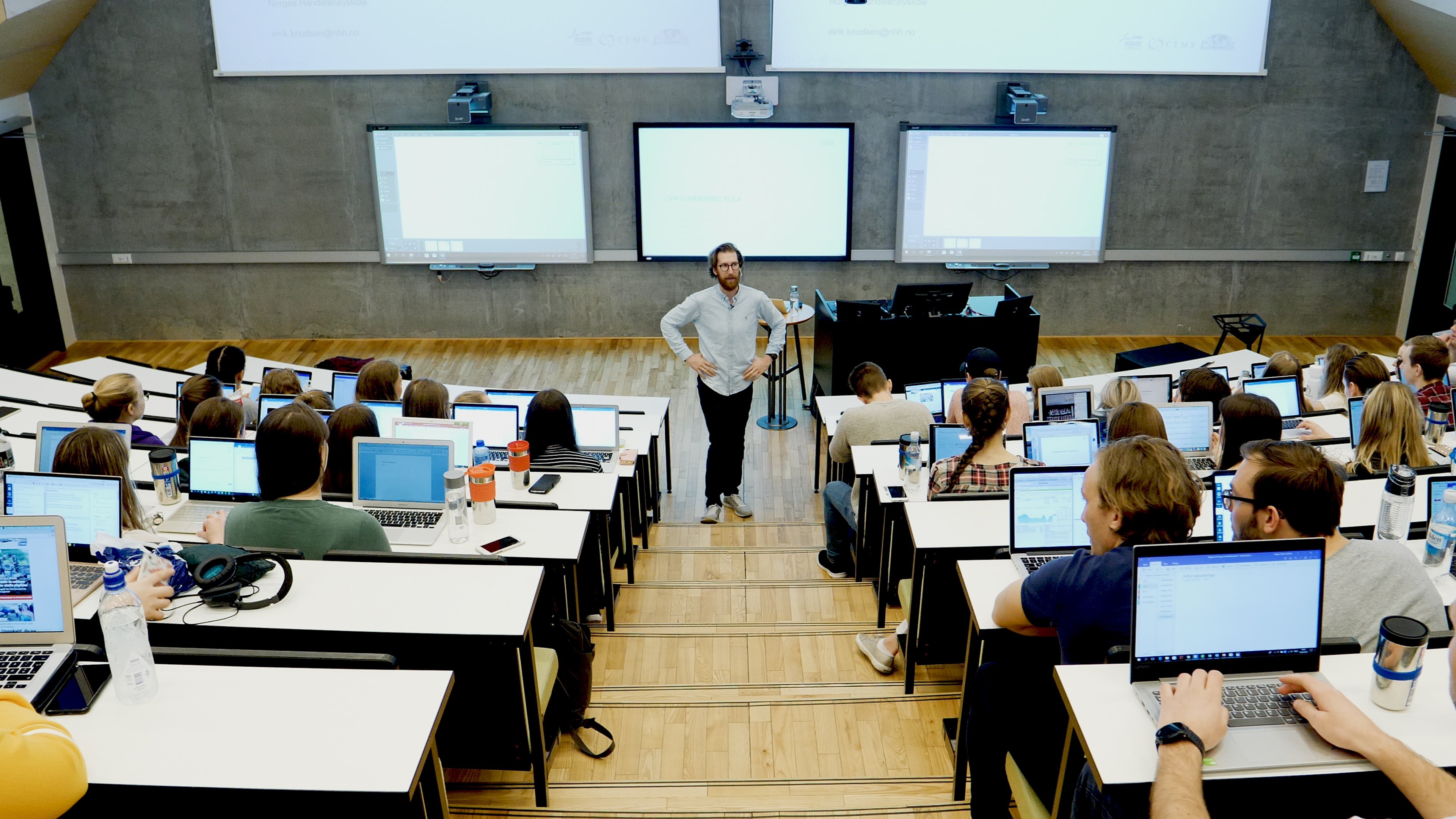 Taking the business model as point of departure, this open access book explores how companies and organizations can contribute to a more sustainable future by designing innovative models that are both sustainable and profitable. After examining the theoretical foundations of sustainable business model innovation, the authors present their own framework – RESTART. Consisting of seven factors, this framework can be the basis for restarting any business model.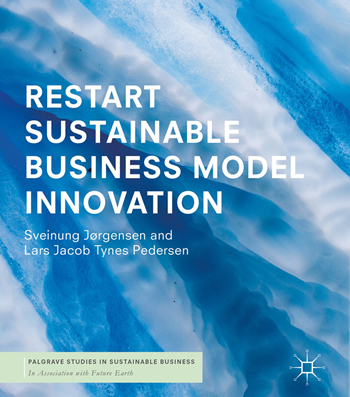 THE SUSTBUS TEACHING PLATFORM
Sustainable Business Models is an open access, online teaching program developed jointly by CBS, ESADE and NHH, and co-funded by Erasmus+. Explore the six modules with 32 videos on how to design and implement sustainable business models.