5 million to Innovation School in Germany
NHH has received funding from Diku for three years for a new Innovation School in Germany. "We are extremely grateful for the support from Diku", says Program Manager Steffen Juranek.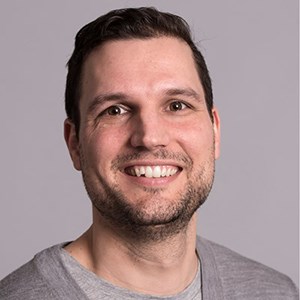 "The support will allow us to develop a program that combines an innovative academic program with an international work experience. We believe that this combination will benefit students by developing skills required for their future careers. Furthermore, the grant from Diku allows us to develop new teaching content that can benefit the student body as a whole."
Diku's call: Økt arbeidsrelevans i høyere utdanning ('Increased work relevance in higher education') (in Norwegian)
The program consists of five modules starting in January 2021 (see details on the illustration on top of this page).
It combines a modern academic study program with an internship in Germany. The partner portfolio consists of companies from a wide range of industries. It includes start-ups, venture capitalists, hidden champions from small and middle-sized enterprises, as well as large companies with well-known brands.
30 students start in January
58 students applied to the Innovation School. 30 of them were offered a place and have accepted. In the summer, they will travel to Germany to do their internships in various cities all over the country.
Management team
Steffen Juranek, Associate Professor at FORETAK
Stella Angove, Adviser at Section for International Relations/International Career Centre
Ann-Mari Haram, Senior Adviser at Section for International Relations/International Career Centre
Contributors
NHH's Department of Business and Management Science (FOR)
Goethe University
NHH's Department of Professional and Intercultural Communication (FSK)
NHH's International Career Centre
Technical University Munich
University of Gothenburg
More about the awarded projects at regjeringen.no (in Norwegian)