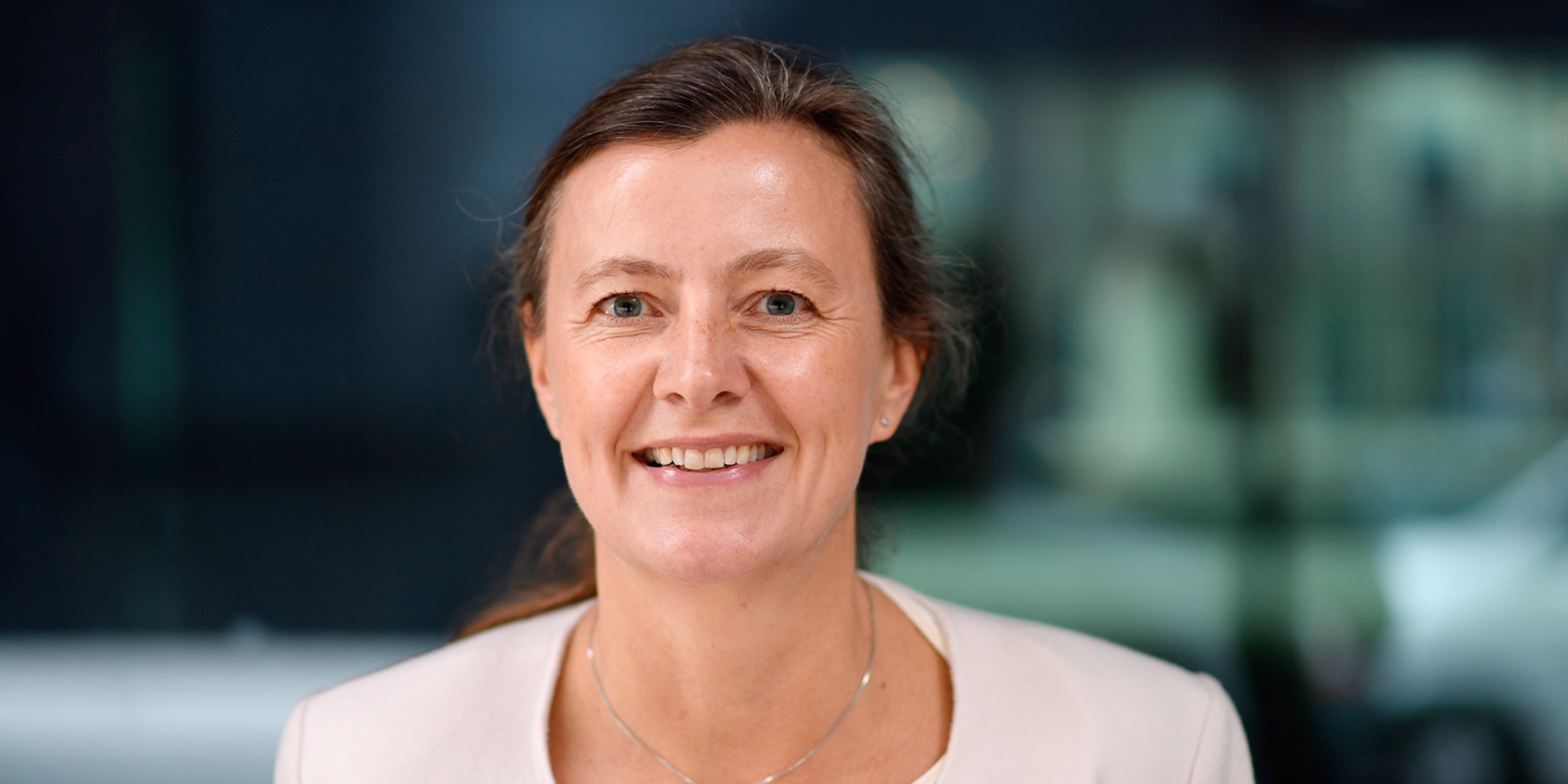 Kari Olrud Moen Appointed Chair of NHH's Board
Kari Olrud Moen (b. 1969) has been appointed as the next chairperson of the board at NHH Norwegian School of Economics. When she takes up the position in August, she will be the first external person and the first woman to head NHH's board.
Kari Olrud Moen was appointed by Minister of Education and research Torbjørn Røe Isaksen on Thursday 2 February. She will hold the position for four years, from August 2017 to July 2021.
"It is new and exciting times both for banks and business schools, with increasing demands and new competitors. I look forward to working with highly competent people to strengthen NHH's position even further," says Olrud Moen.
Broad leadership experience
Olrud Moen is Group executive vice president Group projects at DNB. Previously she has been head of Products and head of the Corporate Centre.
Before joining DNB in 2005, Olrud Moen was state secretary in the Ministry of Finance. She also worked as a consultant in McKinsey & Co (1999-2001) and as an adviser for the Conservative Party's parliamentary group (1996-1997).
Olrud Moen is an NHH graduate and has an MBA from the University of California, Berkeley. She has experience from a number of boards within the DNB Group, and recently completed the Executive Board Programme at INSEAD. She is also a member of NHH's Advisory Board.
New Management Model
In conjuncture with Olrud Moen's accession, NHH changes it's management model from elected to appointed Rector and external Chair of the Board. The process of appointing a new Rector is well under way, and the decision is expected to be made in the board meeting on 9 March.
The current board and management's period in office ends on 31 July 2017. The Ministry of Education and Research will appoint new external board members this spring. The internal board members are elected among NHH's faculty, staff and students.