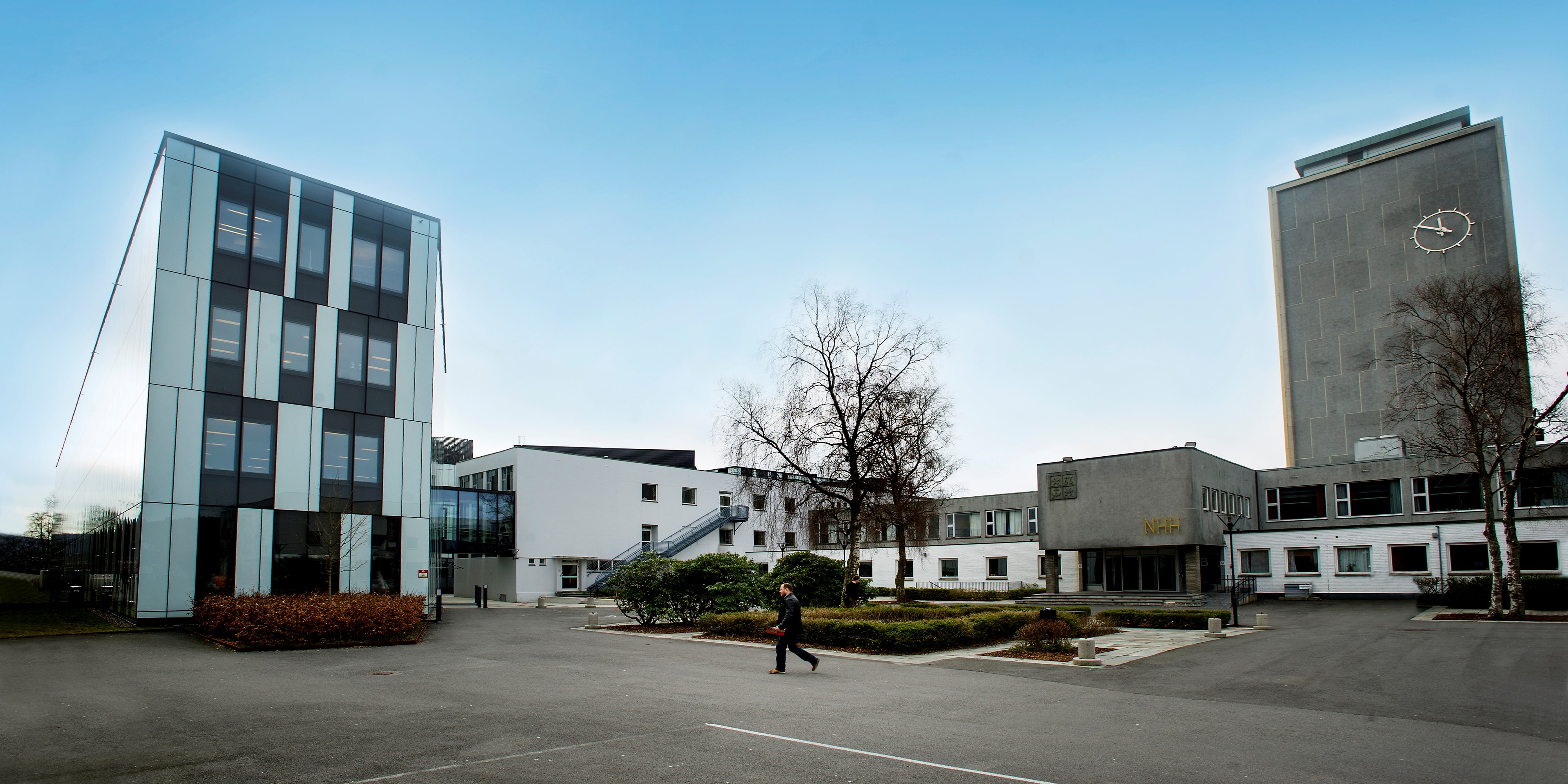 NHH improves its ranking
NHH climbs two places and is ranked as number 38 in the Financial Times' most recent overall ranking of the best business schools in Europe.
'We are satisfied with this result. The ranking confirms that the education offered by NHH is internationally competitive,' says Rector Frøystein Gjesdal.
'For NHH, it is our Masters in Management programme that is our flagship,' the rector points out.
'The Financial Times ranking shows that we have the highest rated master's programme of this kind in Norway,' Gjesdal says.
This year, 90 business schools are included on the list, more than ever before. Many of them only take part in a few sub-rankings, however.
Raises our international profile
'We stood for election based on this strategy, which is challenging because the international competition is so strong. NHH is in a very different financial situation than many of our competitors. At the same time, however, such rankings are important to raise our international profile.'
Financial Times (FT) conducts five annual sub-rankings of different study programmes offered at European business schools. It is up to the institutions to choose which study programmes to submit. At the end of the year, the sub-rankings are combined into a main ranking, the European Business Schools ranking. This year, NHH has taken part in four of these sub-rankings.
Competition keeps us on our toes
London Business School tops this year's ranking, followed by HEC Paris and Insead from France.
Financial Times Ranking
The five sub-rankings on which FT's main ranking is based are (weighting in brackets):
Global MBA (25 per cent)
Executive Education Open Programmes (12,5 per cent)
Executive Education Custom Programmes (12,5 per cent)
Masters in Management (25 per cent)
Executive MBA (25 per cent)
The other Norwegian participant in this year's ranking, BI Norwegian Business School, is in 35th place. They offer a part-time MBA programme in cooperation with University School of Management in China that scores particularly well on one sub-ranking.
'We set store by competition both in Norway and internationally, because it helps to keep us on our toes. But it is important not to become obsessed by rankings that are largely based on graduates' pay and careers,' Gjesdal says.
Here are NHH's scores on this ranking in previous years:
2015: 40
2014: 38
2013: 46