`Be Curious, Say Yes And Dare To Take Up Space´
Black History Month 2023: `Be Curious, Say Yes And Dare To Take Up Space´, NHHE Alumni Danat Tekie says.
`Please could you give us a brief overview of your background and career so far, and what your role is now?´
`My career so far has been very varied and rich. It's a career that's been made along the way as I've walked, where one door has opened another and I've taken opportunities that have come my way. It consisted of serving as a guard in the Norwegian Army as part of His Majesty's King's Guard at a time when there were very few women. After this I studied at the Inland University of Applied Science and University of Stellenbosch in South Africa´.
Alongside Tekie´s studies, she helped build Europe's leading leadership development program for young people, Future Leaders Global, a nation-wide network for young Eritreans in Norway and one of the world's leading entrepreneurship programs for young people, Young Sustainable Impact. In the latter, she was Co-founder and Chief External Relations Officer in YSI as well as lecturer in circular economy.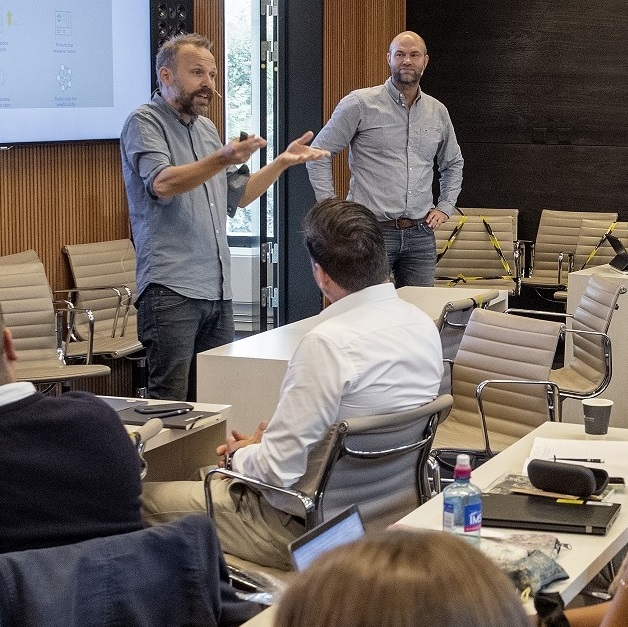 Those promoting sustainability need to create better narratives to generate support.
`After several years in work, I wanted more experience to be able to develop and scale YSI further, so I got a scholarship to study sustainable business strategies at the NHH Norwegian School of Economics – Executive. Alongside work at YSI, I have held several board positions in various companies and organizations, among other things I sit on the board of the Meteorological Institute. My current role is as a manager in Deloitte Norway where I work as a consultant with strategy and sustainability. In addition to this, I have several internal roles, among which I am podcast host for Deloitte's business podcast and am going to be ESG lead.
FORBES INTERVIEW WITH DANAT TEKIE
`How did you expect your experience at business school will help you with the next stages of your career?`
`My experiences at business school on the Executive program as the youngest participant among CEOs and top leaders, have helped me further in my career by being exposed to incredibly talented and smart people. I´ve been exposed to their career paths, rich discussions and experiences that have inspired, motivated, challenged and enriched my perspective and view, and helped shape me. It has exposed me to different ways of thinking, different ways of handling problems and made me realize what I wanted to work on next. It has helped to shape my career path and contributed to me ending up where I am now´.

`Can you tell us a bit about your experience as a black person in business, as well as a black student? What are the challenges you have faced and how have you overcome them?´
`As an only child and child of first-generation immigrants, I have had to pave my own way, be proactive and take responsibility for progress in my own life. I have not been able to lean on my parents for anything other than moral support and have had to stand on my own two feet from an early age´.
Regarding her experience in business, Tekie has experienced challenges such as a lack of representation, where she often has been the youngest in the room, one of the few if not the only woman and person with a multicultural background.
`These experiences have led me to feel that there is no place for people like me, which has meant that I have consciously taken up space in rooms I have been in and in the arenas where I have had to overcome these challenges and fight to disprove various prejudices and beliefs´.
`What do you think will be an indicator that we are achieving racial equality in business?´
`I think that there are several factors that can indicate that we are achieving racial equality. An indicator of this is the representation of minorities and the proportion represented in Norwegian top management groups´, Tekie says.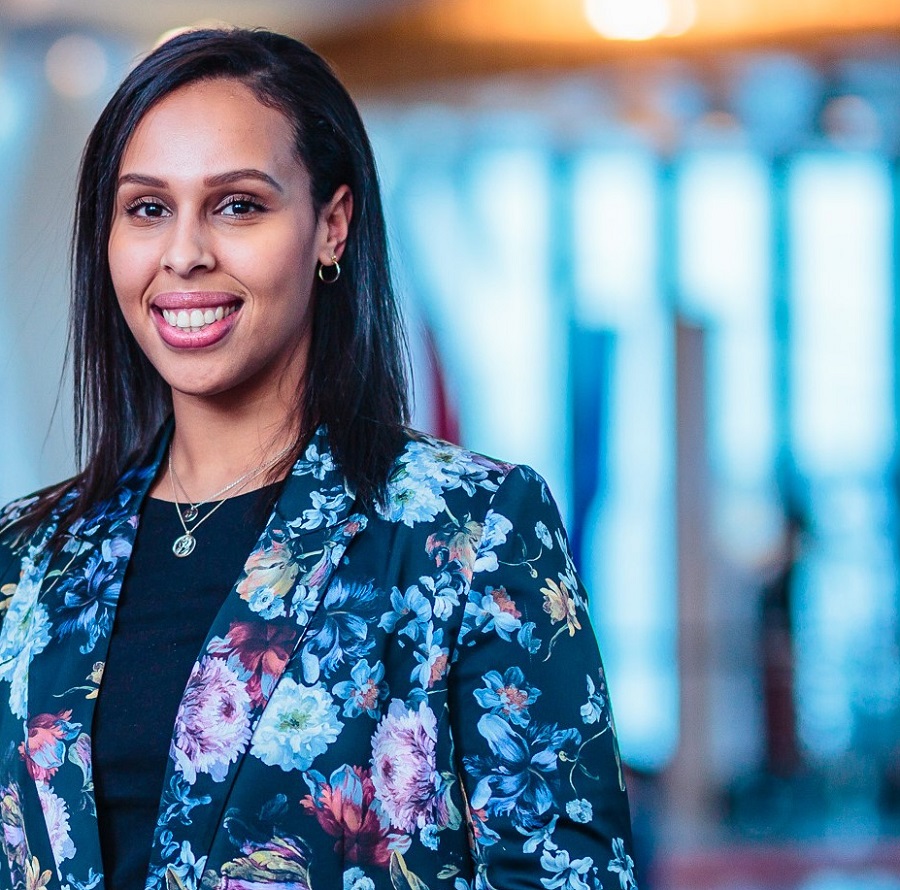 Danat Tekie (26) from Oslo is one of the founders of the start-up success Young Sustainable Impact. But she is not resting on her laurels. With a grant from NHH Executive, she will now learn more about sustainability.
Today, the trend is going in the wrong direction in Norwegian business, where there are only 0.22 per cent with a multicultural background in Norwegian management teams, according to Tekie.
`When we begin to see that business is an arena where you have a real opportunity, where you belong and where minorities are represented, we can see that we are achieving equality´.
`What advice would you have for other black business people and students at the start of their careers?´
`My advice is to dare to ask for help and contact people you don't know, take space, be curious, dare to say yes to opportunities that come your way and don't be afraid even if it seems scary, go outside your comfort zone and don't be afraid of one no, and of throwing yourself into the unknown´.