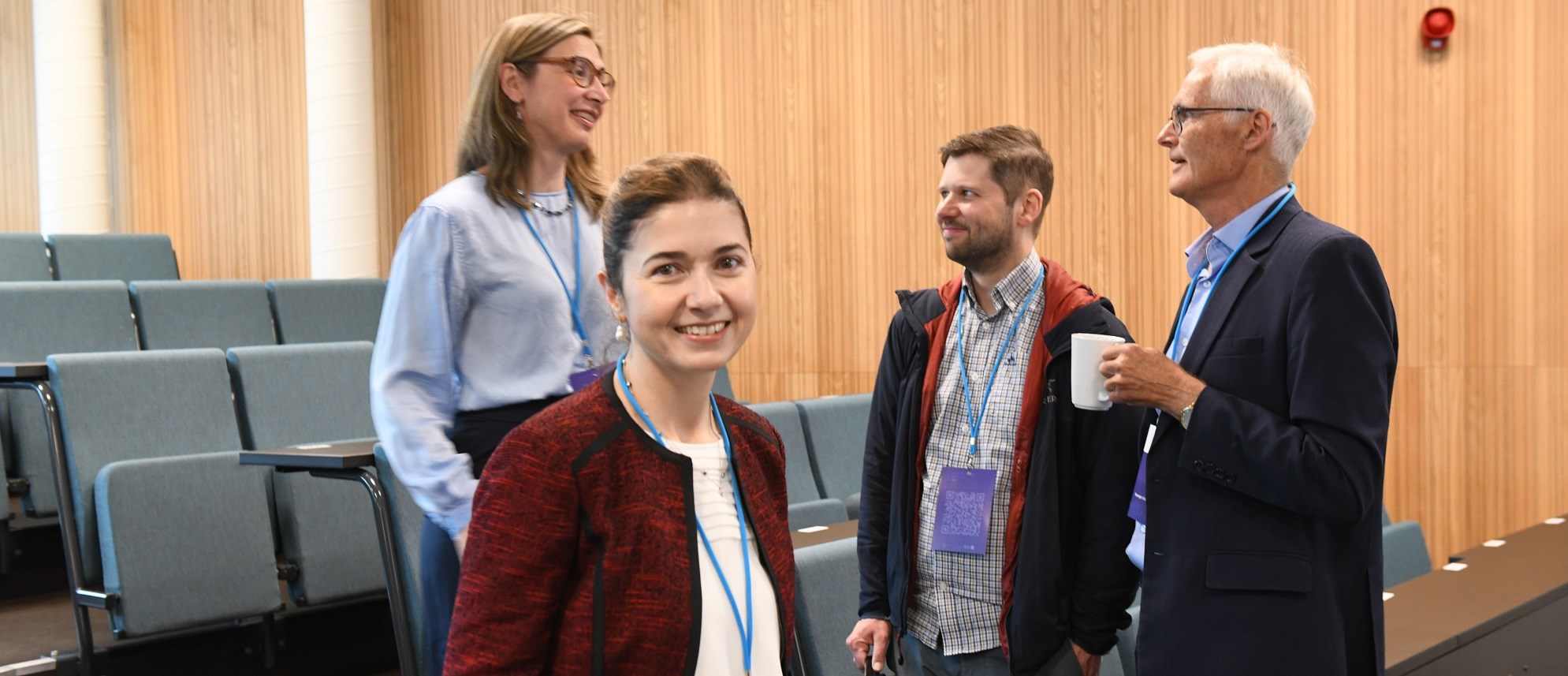 Competition specialists meeting at Beccle conference
Professor of law and competition expert Pinar Akman delivered the first keynote speech at the annual BECCLE conference on competition policy.
Professor Pinar Akman is Director at the Jean Monnet Centre of Excellence on Digital Governance funded by the European Commission, and co-hosted by the Universities of Leeds, Erasmus Rotterdam, and Bar Ilan.
In 2017, she received the prestigious Philip Leverhulme Prize (£100,000), which recognizes researchers at an early stage of their career, whose work has already attracted significant international recognition, and whose future research career is exceptionally promising.
The academic conference is organized by Bergen Center for Competition Law and Economics (BECCLE). The scientific committee have set up a two-day conference at NHH, starting Thursday this week. Former general director at The Norwegian Competition Authority, Professor Lars Sørgard opened the sixth annual conference on competition policy.
Keynote speakers:
Professor Volker Nocke, University of Mannheim
Professor Pinar Akman, University of Leeds
Professor Massimo Motta, ICREA-Universitat Pompeu Fabra and Barcelona Graduate School of Economics
Invited speakers:
Merger evaluation
Joel Stiebale, Dusseldorf Institute for Competition Economics
Celine Bonnet, Toulouse School of Economics
Franco Mariuzzo, University of East Anglia
Abuse/Vertical restraint in digital markets
Özlem Bedre Defolie, ESMT Berlin
Andres Hervas-Drane, Bayes Business School
Nikhil Vellodi, Paris School of Economics
Title for the invited session on law: "Competition Law and Digital Markets: Vertical Restraints and the Digital Markets Act"
Professor Pieter Van Cleynenbreugel, University of Liège
Professor David Bosco, Aix-Marseille University
Professor Bjørn Lundqvist, Stockholm University
BECCLE was established in 2011, and is a research center jointly owned by Norwegian School of Economics and the University of Bergen. The Center servers as a a meeting place for economists and lawyers interested in competition policy questions.