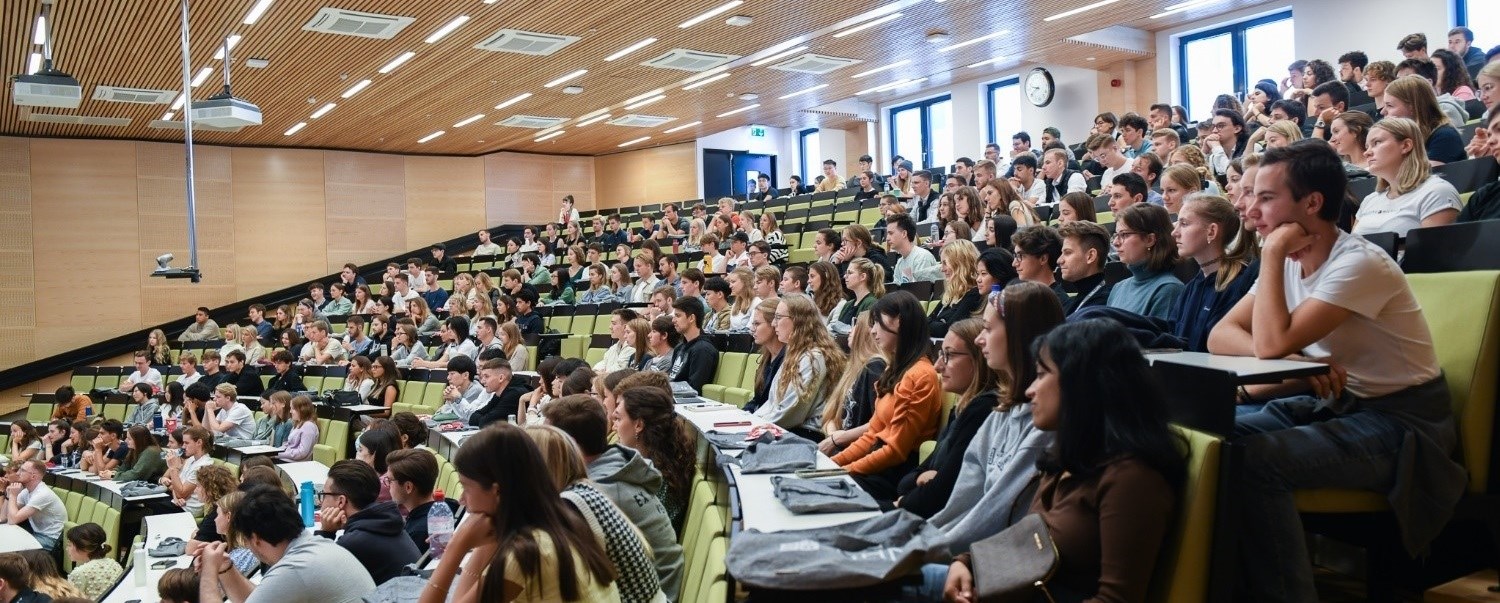 RECORD NUMBER OF INCOMING EXCHANGE STUDENTS
375 students have chosen NHH as their place of study for their exchange stay this autumn.
Incoming exchange
Figures for incoming exchange at bachelor's and master's level (including double degree):
2018: 455

2019: 446
2020: 168
2021: 472
2022: Expected number in total: 575 (Spring 22: 200 Autumn 22: 375)
'It is fantastic to welcome a record number of incoming exchange students this autumn,' says Astrid Foldal, Head of Section for International Relations.
This week, NHH has welcomed the new exchange students.
In 2022, NHH has experienced increasing interest from both current and potential new partner universities about Ytre Sandviken as a place of study.
'The fact that NHH has achieved Triple Crown status means a lot and has not gone unnoticed. I think there is a pent-up need to travel on exchange after the pandemic and Norway appears to be a safe country to travel to right now,' says Foldal.
THE STUDENTS BRING NEW PERSPECTIVES
Having many new exchange students is a big advantage for NHH.
'We bring in talented students from top universities and business schools around the world. They contribute with new perspectives and knowledge which is valuable both in the auditorium, in study groups and socially. It is mutually enriching for both students and staff and contributes to NHH developing and improving,' says Foldal.