Sent to california to present entrepreneurial idea
Nathan J. Etefa developed a mobile application during his student exchange semester. He believes it can contribute to solve Portugal's problems with its black economy and littering.
'I would never have expected to receive such an opportunity. I just had to grab the chance and travel,' says Nathan J. Etefa.
The 22 year-old from Haugerud on the east side of Oslo is back at NHH after studying abroad in Lisbon, Portugal for six months. He took six courses there, one of them being social entrepreneurship.
'I want to use my education to make a difference in society. Innovation drives me, and in the future, I want to solve social problems and create something of value. The course therefore suited me perfectly,' he says.
At NHH you have several international opportunities. Read more here.
Developed a new business idea
As part of the course, the students had to develop a viable business idea with potential for growth and that aimed at solving a social problem in Portugal.
Along with three fellow students from Portugal and South-Korea, Etefa worked to find a solution to two of the country's challenges: the black economy and littering.
'The black economy is a big problem in Portugal, and many businesses attempt to evade taxes,' explains Etefa.
The country has therefore launched a receipt lottery to incentivise businesses to register all purchases. The transaction is stored electronically in a database and the customer gets a receipt that becomes a lottery ticket in a draw for a car.
'The problem with today's solution is that the lottery doesn't take the environment into consideration. Almost 36 million receipts are printed every day, and over half of these end up as waste. We therefore wished to change the way the lottery is organised at present,' he explains.
Participated in an international competition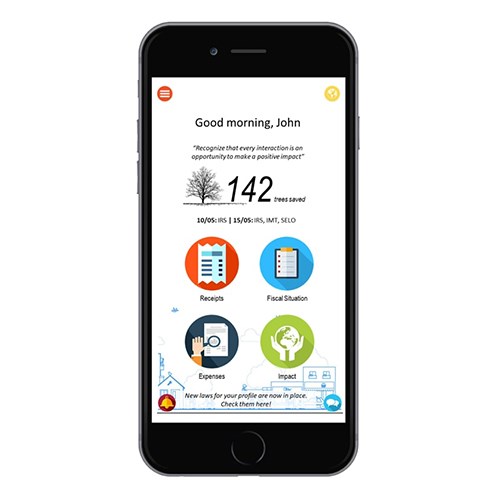 In order to try and solve the problem, Etefa and his team developed a mobile app that can replace the function of the receipt.
'The plan was to collaborate with the tax authorities and use their data. When the transaction is registered, the buyer gets a push notification confirming the purchase.
The application rationalises the lottery process as well,' says Etefa. At present, the cashier has to register the customer's personal identification number to enter him/her in the lottery.
'It is time-consuming. The app solves this problem by allowing you to scan a personal QR code,' Etefa explains.
When the solution was presented to Portuguese investors, after several months of work, they received top marks and the professor sent them to an international case competition in San Diego.
'I would never have expected to receive such a prize, but we had put a lot of work into the project. It turns out that hard work pays off. At the same time, it felt good to confirm that what I had learned in class could actually be used in a real-life case,' says the NHH student.
Valuable experience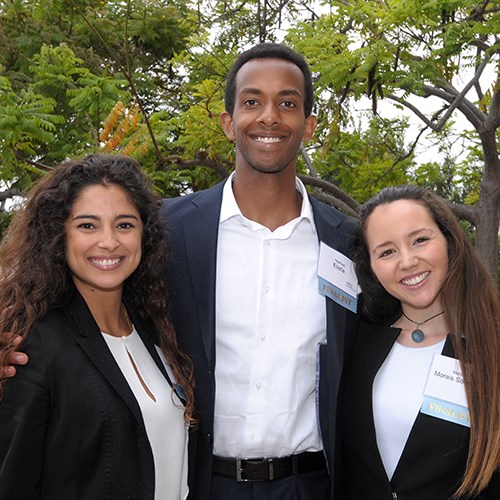 Etefa's entrepreneurial idea did not take the top prize in California, but the experience was nonetheless valuable.
'I learnt a lot about myself and other people. In addition, I learnt a lot about teamwork and different ways of working. I got to challenge myself, and I learnt about new cultures,' he says.
'What would you say to students who are thinking of studying abroad?'
'Do it – go! Although, I would also emphasise that it is important not to run with the pack. Choose a place and a course that you are interested in. Do some research before deciding, for instance by reading reports of previous students' experiences on NHH's website,' he concludes.