Greetings from the rector
A greeting to our new students from Rector Øystein Thøgersen.
Dear new NHH students,
Welcome to Bergen and Norway!
Founded in 1936, NHH is the pre-eminent business school in Norway, the first choice for Norwegian students and the business community.
NHH has a faculty of high standing in the international research community. As a member of CEMS - the Global Alliance in Management Education – and PIM - Partnership in International Management – we are part of a global network of leading institutions that represent the highest degree of excellence in the fields of economics and business administration.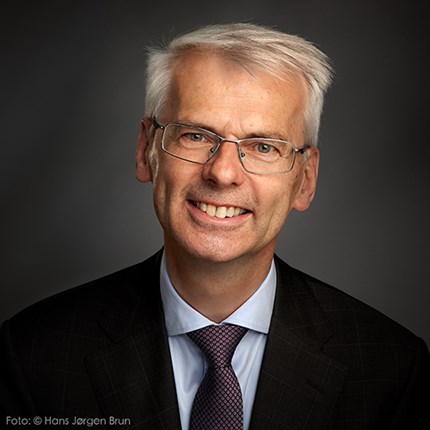 NHH students benefit from globalisation. 12 percent of our students are non-Norwegians, and more than 50 percent of our master students spend a semester or more abroad.
NHH offers many opportunities for international students. Whether you wish to attend a short programme like the graduate summer school, enter our acknowledged MSc programme or go for a doctoral degree, NHH guarantees a high quality education.
We have a modern and compact campus overlooking the Bergen harbour. Bergen is an old Hanseatic city, a principal place for trade in natural resources for nearly a thousand years. Today, Bergen is one of the busiest ports in Europe with large-scale cruise and ferry traffic as well as oil and gas services and transportation.
You can look forward to a stimulating learning experience at NHH, and I look forward to welcoming you to our dynamic and internationally oriented school.
Best regards,
Øystein Thøgersen
Professor and Rector