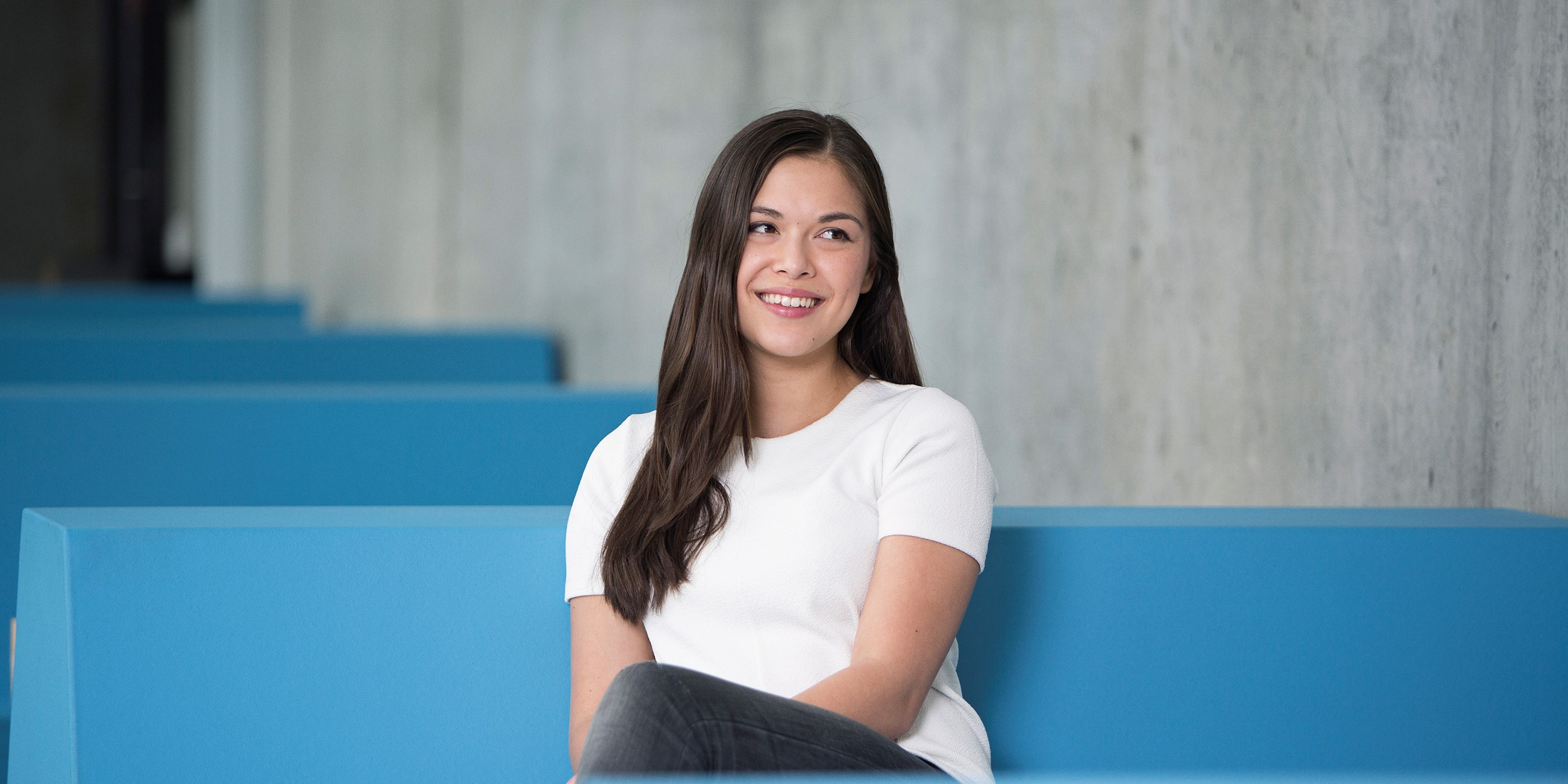 Unforgettable experiences on exchange
I started at NHH right after upper secondary school, and an exchange was therefore a golden opportunity to do something different and new.
Name: Sara Manne
Programme: exchange at the University of Hong Kong
Hong Kong is a great city with many opportunities. There are exciting restaurants, a fantastic nightlife and evens like Art Basel Hong Kong, but there are also beaches and mountains only 15 minutes away. Hong Kong is a great starting point for travel in Asia. I was able to travel for a whole week every month.
Good school
City University of Hong Kong was a good school and the curriculum was not that different from the one at home. However, they probably emphasise rote learning more and analysis and demonstrations of understanding less than we are used to at NHH. For me, this meant that it took less time to read for some subjects, and I had more time to travel and experience the city.
Socially Inclusive
Socially, the stay there was fantastic. There were many international students who all wanted to get to know people. The student community was very inclusive, and there was a low threshold for joining in or inviting others to participate in activities. You meet incredibly many different cultures and personalities in the course of an exchange, and I have gained a network of friends stretching from Afghanistan to Canada.
Be a "yes person"
One of the most important things I learnt from the exchange was to be someone who says yes to things. By being spontaneous and participating in things outside your comfort zone, you get to experience the most special things. I have also gotten better at taking the initiative and inviting people I don't know that well to do things, or to do things alone. There is such limited time and so much to do that you just have to get started and not wait for others to take the initiative.
Get lost!
I have also learnt to get lost! It really is one of the best things to do in a new city, and that's when you discover new, fun places you would not find otherwise.
By going on exchange, I challenged myself to start anew somewhere all by myself. I have become more independent, and that is something I know I will benefit from in the long run. Another important lesson is to meet new cultures with an open mind. It can be frustrating when cultures clash, but it is important to remember that you might well be the "strange one".
An amazing adventure
My semester on exchange in Hong Kong was a long line of unforgettable and unique experiences. From seeing the sunrise at the top of a volcano in Bali, to sitting in the world's highest bar with good friends, to swimming in an infinity pool at the top of a mountain or relaxing on a boat between the skyscrapers – it was a fantastic fairy tale.
Read more about exchange possibilities