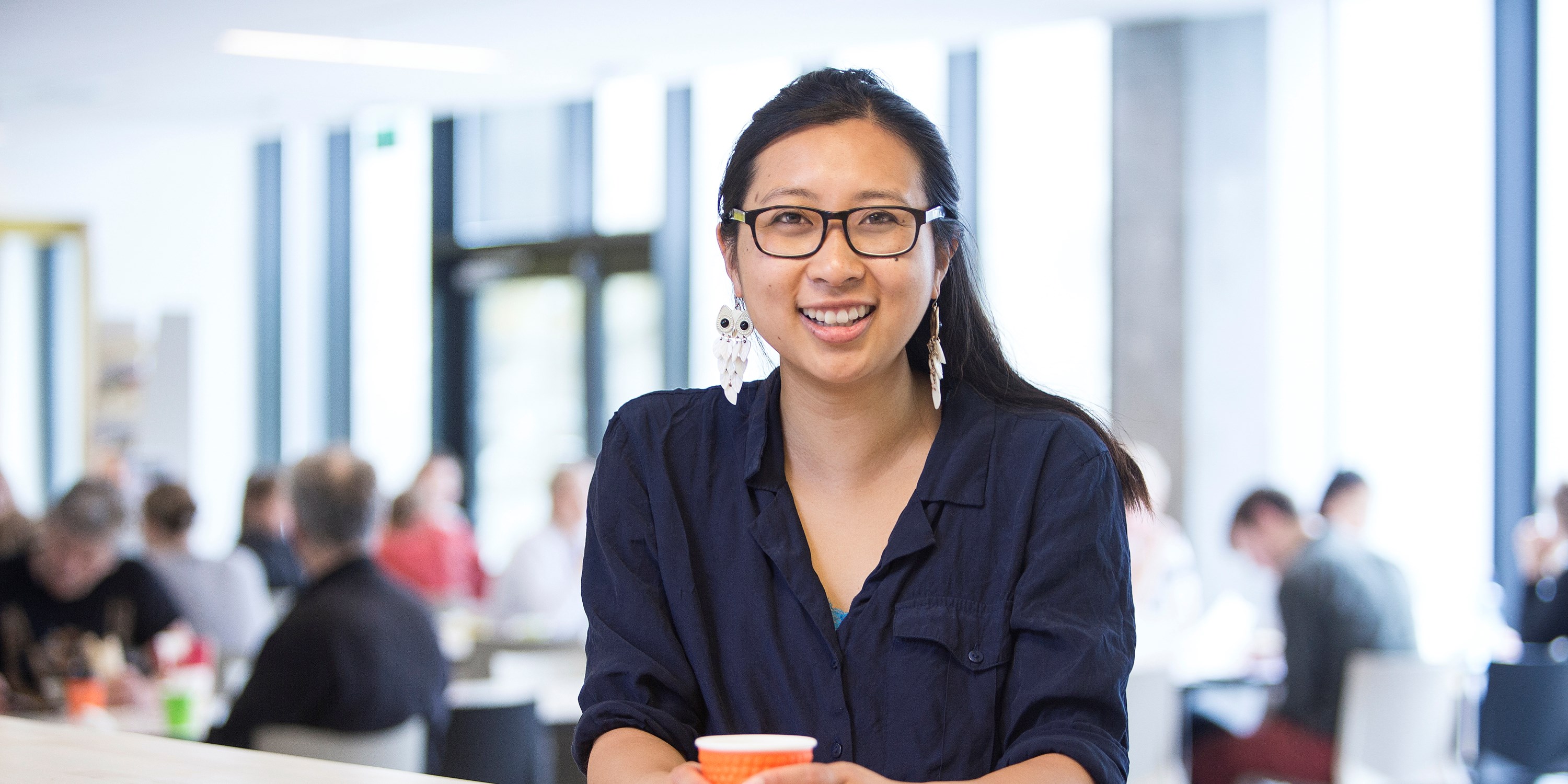 CEMS MIM - a top international master's degree
- CEMS is an arena where you get to learn from the best, test your full potential and have fun along the way.
Name: Anita Bui
Programme: CEMS MIM
- CEMS MIM gathers excellent students from across the world and means that you really train your cultural understanding – both at NHH and when going on exchange. The programme has an excellent academic standard, and socially it was also a fruitful year of laughter, experiences and new interesting acquaintances.
A positive experience
I applied to St. Gallen in Switzerland because they have some interesting subjects in the ENE profile. I did not know much about Switzerland from before, but both the country and St. Gallen were very positive experiences. In total we were 54 CEMS students from different countries and universities, and we quickly became a tight-knit group. The students were very active with lots of opportunities to get to know others and to be involved.
An excellent academic level
St. Gallen maintains an excellent academic level with incredible students and professors. I took some of the best courses I have ever taken there. I also became part of an inspiring entrepreneurial group where I was encouraged to develop one of my ideas further. To present the idea on stage in 90 seconds was a very sweaty but instructive experience.
Collaboration with company partners
The collaboration with company partners has been interesting. The skills seminars, where business representatives participate as mentors, have been fun and practically oriented. Among other things, we did exercises on presentation techniques, which has made me more confident when presenting, though I have not quite gotten rid of my stage fright. I have also learnt how to prepare for and conduct negotiations.
In our "Business Project" we provided Daymon with advice about how Statoil Fuel and Retail can change its concept to get young adults to become loyal customers. I spent my internship with National Pen in Ireland, where I worked in sales and on the follow-up of existing customers.
Always a 'CEMSie'
Some of what makes CEMS so special is that you continue to be a 'CEMSie' after having completed the programme. I can participate in skills seminars and annual career forums, and have access to an alumni portal where I can look for advice and tips from other CEMS alumni. And the best thing is having a sofa to sleep on more or less wherever you go.
A mark of quality
If I apply for a job at an international company, CEMS will function as a mark of quality and make me stand out in the application process.
I feel like I have grown academically, professionally and personally through the CEMS year. To me, CEMS is an arena where you get to learn from the best, test your full potential and have fun along the way.