NHH will offer online exchange courses for students from partner universities in the ENGAGE.eu alliance in fall 2021.
Application deadline: 16 July 2021
Academic programme
As a participant, you will be part of a virtual and international classroom. Benefit from international learning opportunities and exchange ideas with students from different countries!
The courses at NHH are scheduled to take place between mid-August and mid-December, including the exam period, with each course having its own schedule.
Students interested in taking online exchange courses at NHH can be enrolled in a maximum of 4 courses (30 ECTS) offered in the fall semester 2021.
Please note that the online lectures start at NHH as early as from 23 August. Admitted students must be prepared to start the virtual exchange at NHH shortly after they receive the notification of admission.
No fees will be charged, but costs for expenditure like reading materials and other literature would have to be borne by the student.
Course offer

Course offer

You may find the full course list in our fact sheet.

In each course, a limited number of spots will be reserved for students from the partner universities of this initiative.

Students may only choose courses on their respective study level.
ADMISSION
Application deadline: 16 July 2021
All applications must be submitted via NHH's application web.
How to apply

How to apply

Go to SøknadsWeb after 1 July.
Scroll down to Login International Applicant.
Enter your e-mail address and follow the instructions. Make sure to enter your name as stated in your passport, as wrongfully spelt names may cause delays. Use one e-mail address to avoid creating multiple applications.
Press New Application in the menu bar.
Select Online Exchange.
Please upload the supporting documents within the application deadline.

We advise you to complete the application at the earliest possible time, and if possible, to upload all the documents at the same time.
WHO CAN APPLY
The online course offer is available to graduate students studying at the following partner universities:
LUISS University
Tilburg University
Université Toulouse 1 Capitole
University of Mannheim
WU Vienna University of Economics and Business

University of National and World Economy
REQUIRED DOCUMENTS
Please upload the following to your SøknadsWeb application:
Confirmation of enrolment from home university
An official transcript
Please do not include a list of your course preferences. Successful applicants will be asked to submit a list of preferred courses.
SELECTION CRITERIA
The selection will be based on an evaluation of the applicant's overall academic performance (transcript of records).
You will be informed about the outcome of your application at the latest by 23 July 2021.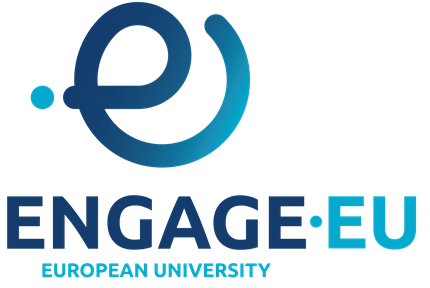 ENGAGE.EU is an alliance of leading European universities in business, economics, and the social sciences, which aims to provide European citizens with the set of skills and competencies needed to tackle major societal challenges.
The Engage Online Exchange gives students the opportunity to take courses at the other partner universities digitally.