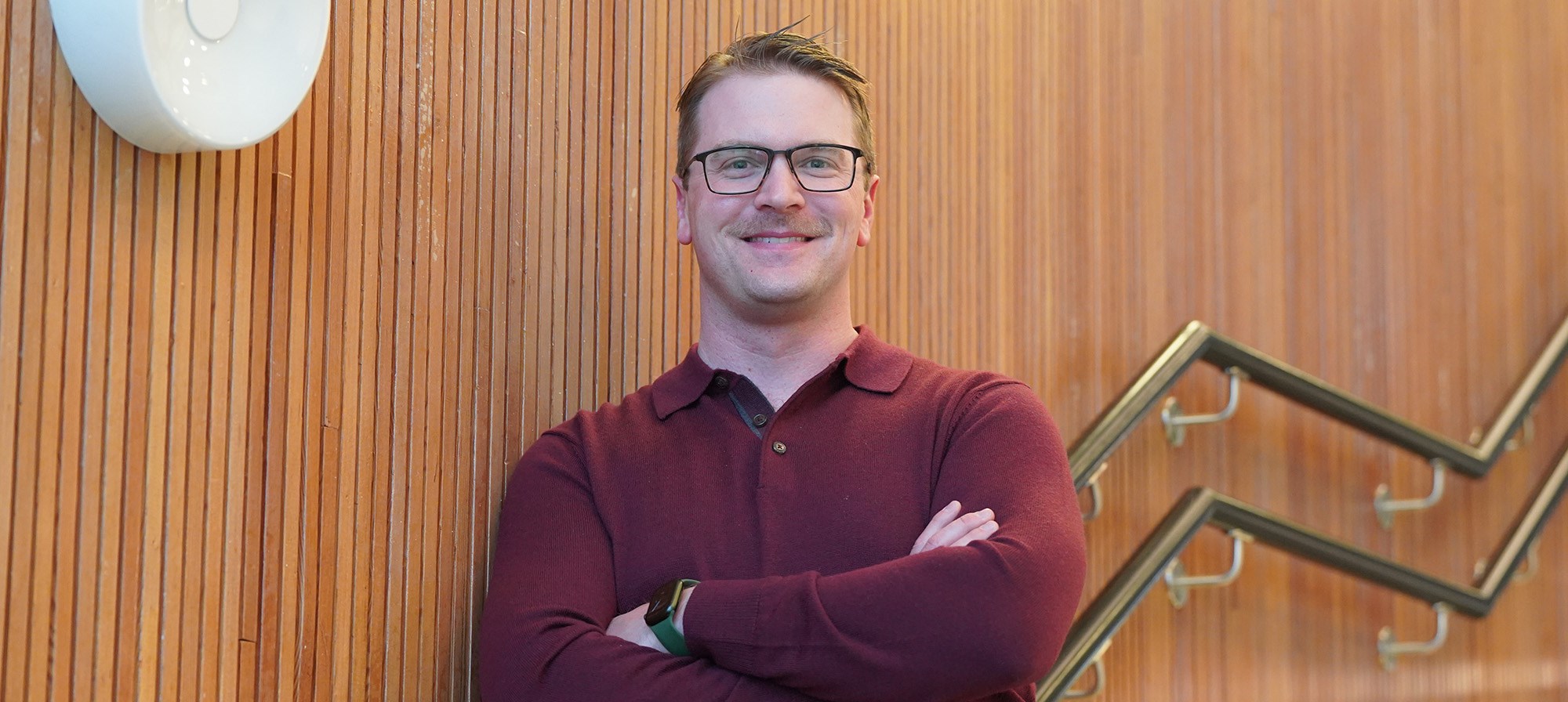 Sushi in space
An Alaskan aquaculture enthusiast is charting a course for the future of seafood - and it might just be out of this world.
Recommended
Textbook: "Zero to One" by Peter Thiel. "Anyone interested in innovation should read this. Highly recommended.2
Fiction: "I will deviate from fiction and recommend «Ship of Gold» for fun. It's an enjoyable book about the wreckage and discovery of SS Central America, which sank in September 1857."
Podcast: "The Wine Buzz Podcast" by Dr Clinton Lee Apwazi. I love that guy. He's all about etiquette and soft skills improvement. You can also find him on YouTube."
Food: "Seafood. My favorite seafood is Alaskan king salmon."
Holiday: "My favourite vacation spot is anywhere cold."
Casey Pape, a hatchery operator from Alaska, was initially prepared for a career outside of aquaculture. However, the allure of his home state's marine settings and fisheries proved irresistible.
«Originally, I was studying hard sciences at a university in Fairbanks, researching permafrost, the tundra, and the ecosystems science of the north,» Pape recalls.
«But I fell in love with the fisheries, and it was a natural fit. I migrated over into commercial fishing and fisheries research, and then I got into aquaculture.»
Today, Pape resides in Anchorage, the largest city in Alaska, but his heart remains in the small fishing town of Cordova.
«It's a very rural town, as you see in Norway, with your little fishing communities. It has about 2,200 people, year-round residents,» he shares.
«Addresses the critical issues»
Pape is enrolled in the Seafood Management program at NHH Executive, an international educational program designed specifically for individuals working in the seafood industry. The program focuses on sustainable innovation, a crucial factor for success in this highly competitive and international environment.
«The program recognizes the growing importance of the seafood industry, not just for Norway, but for the entire world, given its key role in achieving sustainable food production,» Pape explains.
The program is structured into six modules, each focusing on different subjects. These modules include on-campus sessions, digital and hybrid gatherings, and technology-enhanced learning elements. Four modules take place at the NHH Campus in Bergen, while two are abroad.
The modules cover a range of topics, including the seafood industry in a global context, innovation and technology, strategic analysis and sustainable business models, management control and marketing, leadership and international management, and finance and accounting.
«This comprehensive curriculum addresses the critical issues of the seafood industry today and in the future,» Pape says.
Excited about the opportunities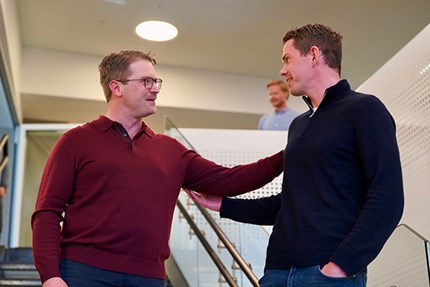 When asked about the future of the seafood industry, Pape offers an unexpected answer: public relations.
He believes that the public often needs a comprehensive understanding of the issues surrounding fisheries. They may be familiar with buzzwords and catchphrases related to sustainability and other associated issues, but they often need a deeper understanding of the industry's complexities.
«I would say that's a big one for us is to engage with the public,» Pape says.
«We need to do a better job of communicating the realities of our industry, addressing misconceptions, and building trust with the public.»
As he looks to the future, Pape is excited about the opportunities. He is eager to complete his program and apply the knowledge and skills he has gained to his work in Alaska.
«I'm continually impressed by the scale and sophistication of Norwegian aquaculture. The contacts and experiences gained from this program will serve me back home, advancing Alaskan fisheries development. My long-term goal is to run a fishing company, a dream that combines my love for fisheries and my entrepreneurial spirit,» he says.
Growing food in space
But Pape's ambitions continue beyond the water's edge. He's also exploring the possibility of aquaculture in space. Is it realistic? Pape thinks so.
«Why not?» he asks.
«I've never shied away from big and challenging questions.»
His interest in exploring seafood development applications in aerospace is another testament to his innovative thinking.
«I see a significant opportunity in growing food in space applications, a field that is gaining traction with the rise of private space companies,» Pape says.
While aquaculture in space might seem far-fetched, Pape believes it's possible.
«You wouldn't typically associate aquaculture with space, but I think there's a real opportunity here,» he says. This intriguing concept is the focus of his master's thesis in the seafood program.
Zero-gravity food-growing research
Pape acknowledges that this idea is still in its early stages.
«There's quite a bit of scholarly literature and research out there that I plan to scour through,» he says.
«But it hasn't been done at scale yet. When we typically talk about aquaculture, we talk about production volume and what you can produce. It is much more of a boutique business model.»
Despite the challenges, Pape is optimistic about the potential of space aquaculture. He notes that there's significant funding available for exploring opportunities like this. He points to the zero-gravity food-growing research conducted on the International Space Station (ISS) as an example of progress in this field.
In the end, whether it's improving public relations in the seafood industry or exploring the potential of aquaculture in space, Casey Pape is a man with his eyes firmly set on the future. And who knows? In the not-too-distant future, astronauts might enjoy fresh, space-grown sushi.
Read more about the EMBA Specialisation in Seafood Management