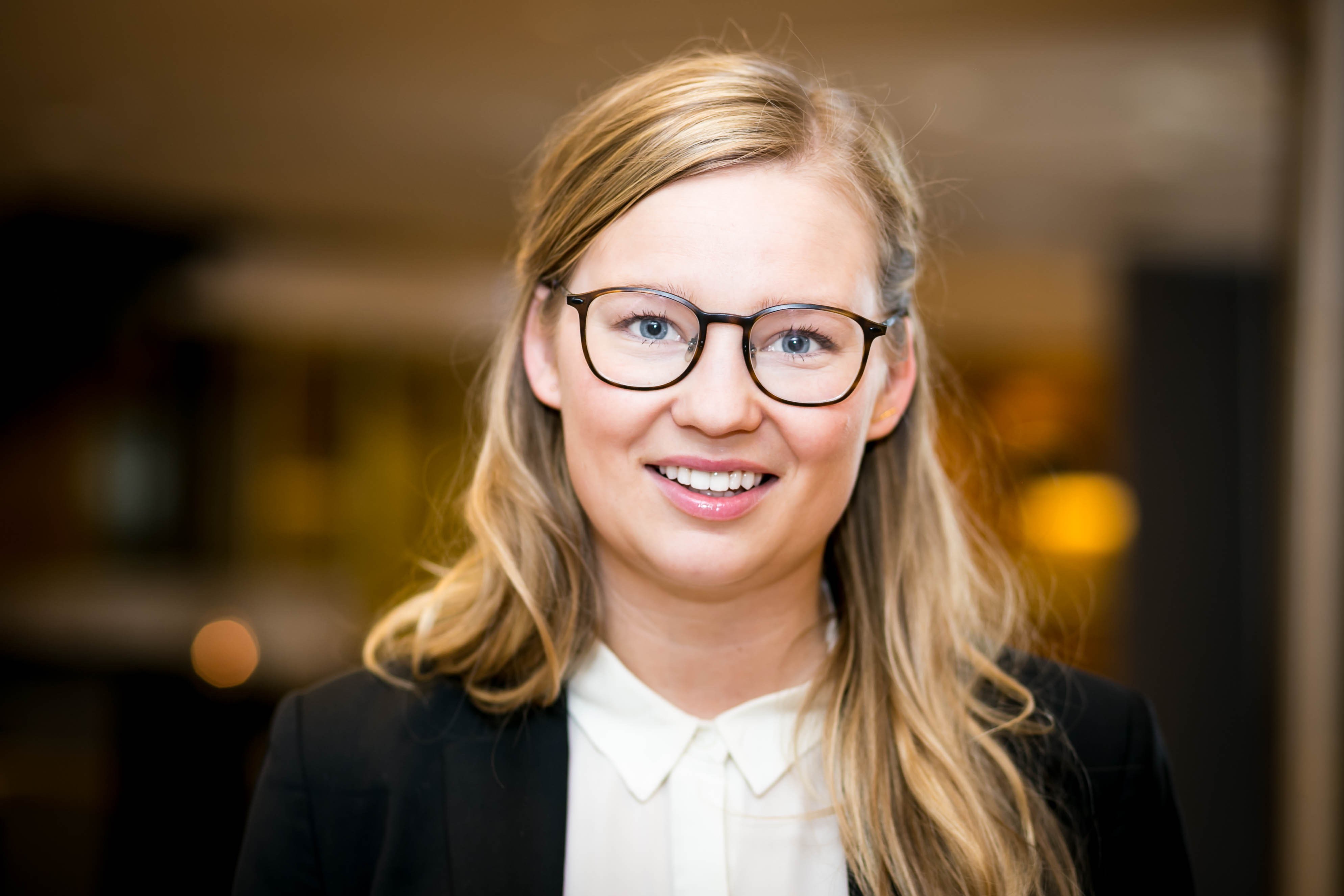 Where economics meet the environment
For environmentally conscious Cilia, most things are about sustainability.
Less than two years ago, Cilia Holmes Indahl (27) submitted her master's thesis in International Business and Sustainable Development at NHH. Since then, the ambitious woman from Tromsø has gained experience both from the UN delegation in New York and the auditing and consulting firm KPMG. Today she is Director of sustainability at Aker BioMarine, where her days are varied, to put it mildly.
"I just spent six weeks travelling around in our value chain. During the trip I visited our fishing boats in Antarctica and our offices in South and North America."
The direction has been staked out
Cilia is not focused on setting specific goals for the future. To her, finding the right direction is what's important.
"I want more people and organisations to operate in a sustainable manner, and now I am working at the very core of this issue", says the NHH graduate.
In addition to her job at Aker, Cilia is the youngest addition to the board of SoCentral, a partner for companies that develop new solutions for societal challenges.
"I think it is very exciting that someone gives us young people a chance to show what we can contribute."
Environmentally conscious early on
Cilia's career, which is at the intersection between economics and the environment, can be traced all the way back to her second year at NHH.
"I wanted to spend my summer on something completely different and find an alternative way to use my education."
"Something completely different" turned out to be an internship in Aiesec, one of the world's largest student-run organisations. The Tromsø local got the opportunity to work in the slum outside of Beijing, and this awakened her appetite for environmental issues.
"It was a culture shock second to none! The people there had very little and were so thrifty, but they were happy anyway."
A sustainable lifestyle
Her experiences in Beijing got Cilia thinking.
"I experienced a completely different mentality among the people there, and I thought 'what are we doing wrong in the West?'"
Cilia wanted to free herself from the throw-away society, and step by step she started acquiring a more sustainable lifestyle.
"When I work on sustainability I also have to know what it means to feel the changes myself. What does it mean to not generate waste, for example?"
In all of 2015, Cilia resisted the temptation to buy clothes. To further reduce personal waste, she always keeps a glass jar in her bag. The jar works just as well as a water glass and as a coffee cup, even when she buys a coffee on her way to work.
"Staff in the cafés are surprisingly positive when I ask if they can put the coffee in the glass jar! I have been encouraged to email their management several times, and of course I do so", she smiles.
NHH opens doors
At NHH, Cilia had the opportunity to take a double degree, in which the first part of the master's degree was completed in Bergen and the second at HEC in Paris.
"NHH expends a lot of effort in ensuring that students gain international experience", she says.
That said, she is in no doubt about what the School's greatest strength is.
"The student association is NHH's biggest competitive advantage! The great diversity means that there is room for everyone, and we really get to put theory into practice. We budgeted large sums and designed strategies, and I got so much back from being involved in the student association."
For Cilia, NHH was a clear choice, and she highlights the opportunities the training as an economist provides.
"I think that there are so many opportunities at the intersections between economics and other fields, and it is exciting to explore these."
Text: Tiril Johansen Gudevold
Read more about career possibilities