Radical innovation at the edge of the established firm
A case study of the Norwegian mobility industry.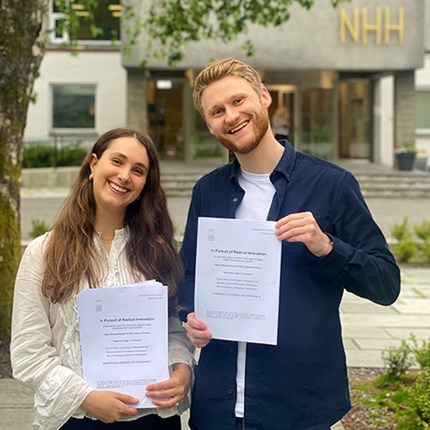 Although there exist several fairly well-established and well-proven approaches to radical innovation in large established firms, such firms tend to fall behind start-ups when it comes to introducing radical innovations. An approach to radical innovation in established firms that has not yet received much research attention is innovation at the edge of the core business.
The study therefore aims to increase scholars' and practitioners' understanding of how to successfully establish, manage, and develop innovation activities at the edge of the established firms. We explore this through a case study of an edge initiative in the Norwegian mobility industry.
Our findings indicate that keeping the edge at arm's length from the core business can provide autonomy and increase competitiveness. Furthermore, we find that management sponsors are needed to reduce resistance from the core and that the sponsor role evolves as the edge initiative develops. Our findings also suggest investing gradually in the edge initiative to minimize risk and to give co-ownership to create a passionate edge team.
Moreover, the study indicates that the intent with an edge initiative might change as it evolves, and we discuss when and whether to integrate, spin-off, or continue to innovate at the edge. Based on our findings, we recommend practitioners to continuously adapt the ownership strategy towards the edge as the initiative develops.
These findings may be useful as a foundation for future research-based knowledge, and we hope to inspire managers in established firms to pursue initiatives at the edge of their firm.
Title of thesis: In Pursuit of Radical Innovation: A case study about innovation at the edge of a large established firm's core business
Supervisor: Inger G. Stensaker