Organizational Ambidexterity as a Vehicle for Sustainability Innovation
An exploratory case study.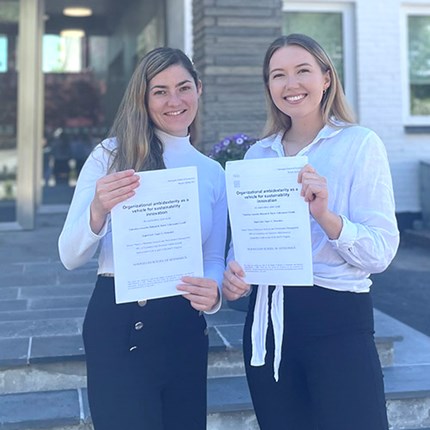 How can established firms successfully apply the ambidextrous solution in the context of sustainability innovation, and how is innovation capacity preserved over time?
This qualitative case study aims to answer this question by examining a European architecture firm and its associated innovation unit which was established to drive sustainability.
We find that the ambidextrous solution adopted for sustainability purposes takes on somewhat different characteristics as compared with the traditional approach.
We argue and show how this alternative approach may be required and beneficial when the rationale for building innovation capacity is to drive sustainability, and the purpose of the innovation is to complement, rather than compete, with the services of the established.
Secondly, the thesis incorporates a temporal perspective to examine what risks arise as the innovation unit develops over time and reaches maturity.
We examine how emerging opportunities may be leveraged, and how challenges may be mitigated to preserve the innovation capacity and well-functioning of the relationship between the two companies.
We argue that implementation of formal structures may be necessary to shield the innovation capacity over time, as well as to secure goal and value alignment between the units.
Finally, the study suggests that future research should explore ambidexterity in non-competitive contexts further, as this thesis finds that this alternative approach to the ambidextrous solution may well be better suited to drive innovation when the rationale is value-based (e.g., aiming for sustainability) rather than purely driven by a financial motivation to remain competitive.
Supervisor: Inger G. Stensaker