Are pulse surveys the new employee engagement tool?
An explorative case study of the implementation of and the user experience with a pulse survey tool.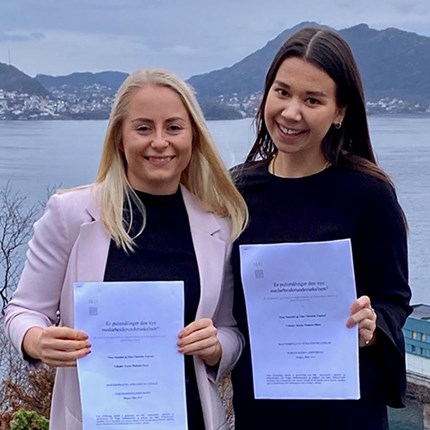 In our modern, rapidly changing business environment, employee engagement is crucial in order to stay competitive. According to quantitative research, many organizations struggle to engage their workforce. Many organizations are therefore in search of new tools to manage their HRM-practices more effectively.
In our master thesis we studied the use of one of the world's leading platforms for measuring and improving employee engagement. The platform sends out surveys monthly or every second week to gather quantitative and qualitative data from the employees, thereby the name pulse surveys. The collected data is then analyzed in order to give insights to HR-staff and leaders on how to improve the main drivers of engagement.
Through in-depth interviews with HR-staff and operational leaders, within an organization in the financial industry, we explored how they implemented the pulse survey. We also discovered different benefits and challenges of such a HRM tool.
In our case study we found that the implementation of a pulse survey tool seems important in order to manage the transition from a yearly employee engagement survey to more rapid surveys. Change management is especially important in order to make pulse surveys a positive leadership tool, which is worth using actively. Overall, we found that the use of pulse survey tools is better and more cost effective compared to the traditional once-a-year employee survey. On the other hand this HRM-practice also bring challenges, especially from operational managers' perspective. Even though pulse surveys might seem simple to implement and intuitive in use, it seems crucial to engage in training, internal marketing and creation of positive change agents in order to realize the potential value of such a HRM-practice.
Our master thesis provides research on a fairly unexplored theme, which might be valuable for other organizations considering to implement a similar pulse survey tool. Furthermore, it provides guidelines on how to implement such a HRM-practice in order to realize its full potential and thereby reduce possible challenges.