Blogpost: Vilde Koch Fredriksen and Iselin Kvitstein
In recent years, digital platforms have made their entrance in large parts of the business world all around the globe. However, there are little research on which consequences the digital platforms have for businesses choosing to participate on them.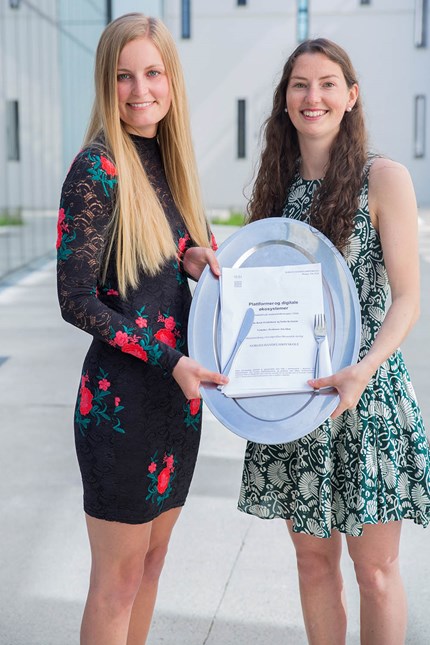 The goal with our master thesis has been to contribute to this research and to increase the knowledge on how businesses are affected by digital platforms entering their digital ecosystem.
To study this phenomenon, we have looked at the restaurant industry in Oslo. We have mainly studied the influence of the market aggregation platforms Foodora and Bookatable on restaurant chains. In addition, we have studied how the restaurant chains are affected by the social platforms Facebook and Instagram, and the information aggregation platform TripAdvisor, as they are important actors in the restaurant's digital ecosystem.
We found that the restaurant chains experienced that participation on the platforms made them available for their customers in a new way, which have both expanded their existing market and introduced them to a new market. The platforms make sure this happens without the restaurants losing focus on their core activities. The increased demand caused by the market expansion has given the restaurants a higher resource utilization.
The platforms also function as a marketing channel. Especially the social platforms give the restaurants a new way to communicate with customers. Negative consequences of participating on the platforms is that they can be costly to participate on, it can be difficult for the restaurants to shape their own future and the cooperation can bring some level of uncertainty.
Based on our findings we can conclude that platforms increase profitability for the businesses choosing to participate, but they have their negative aspects that should be carefully considered before engaging in a cooperation.