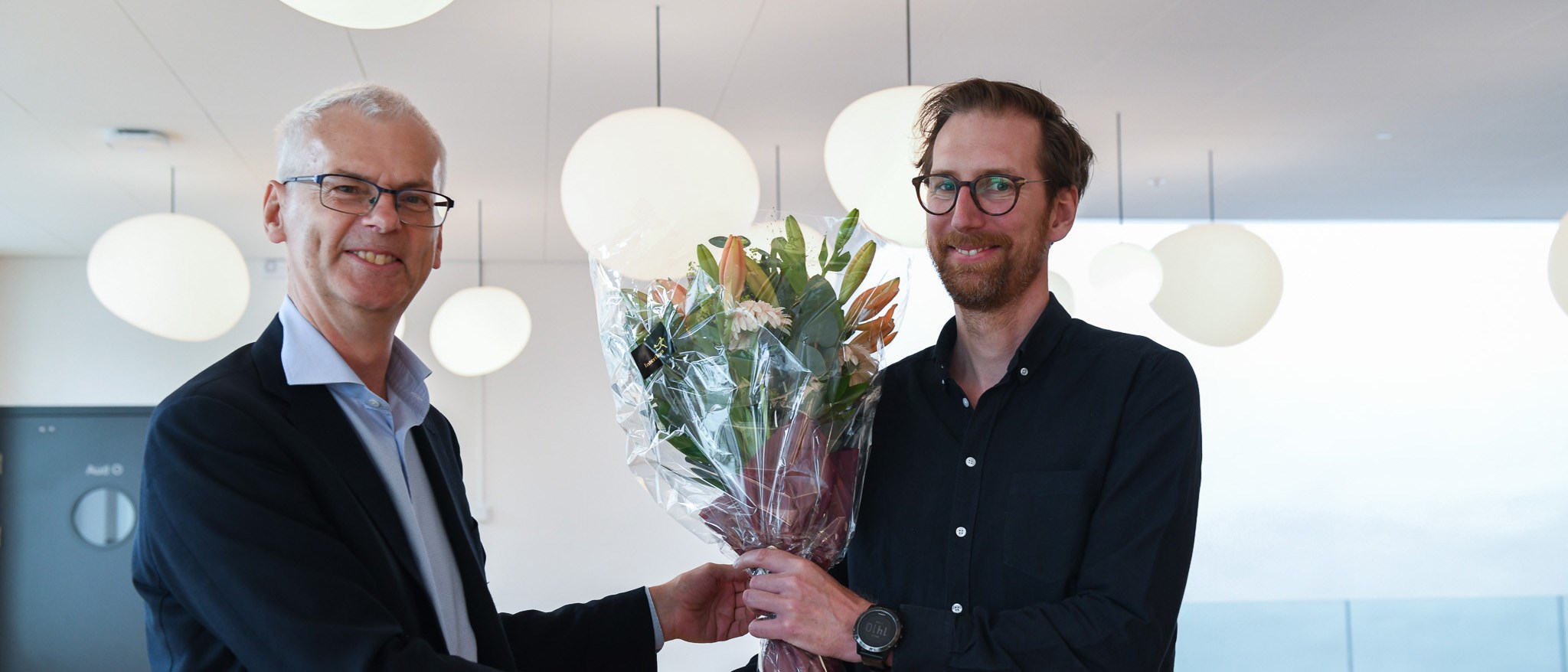 Promotion for DIG affiliated researcher
Eirik Sjåholm Knudsen has been promoted to full professor at NHH Norwegian School of Economics.
His research focuses on strategic analysis, economic organization, and competitive dynamics, with particular emphasis on how environmental shocks (like economic and financial shocks) affect firms' behavior and performance.
Sjåholm Knudsen finalized his PhD at NHH in 2014. The title of his dissertation was Firms in Recessions. He has held a position as an Associate Professor in Strategy at the Department of Strategy and Management at NHH since 2015. He Academic Director of two Executive MBA specializations (Technology and Innovation of Finance and Strategic Management) at NHH Executive.