Paul N. Gooderham retires
Professor Paul N. Gooderham retired from his position on October 1, 2022.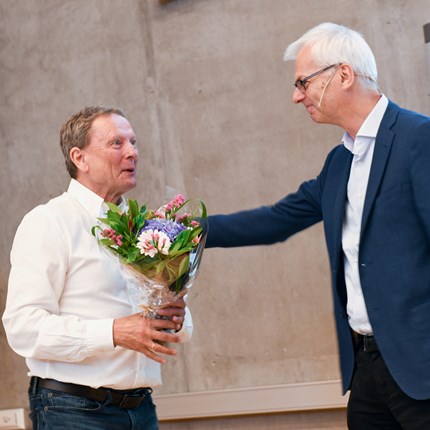 Paul N. Gooderham, who turns 70 in February, came to NHH in 1994. From 2013-2020 he was Head of Department at the Department of Strategy and Management. He is currently part of the RaCE project within the DIG program where he particularly collaborates with Telenor on radical change.
Gooderham has consistently published at a top level in the field of international management and human resources management, but also within digitization and radical change. In 2022, he was awarded NHH's honorary prize for outstanding research.
His contribution has contributed to NHH's footprint within top international research. Gooderham's article "Institutional Determinants of Organizational Practices: Human Resource Management in European Firms" written together with Odd Nordhaug and Kristen Ringdal in Administrative Science Quarterly in 1999, has been selected as one of the 80 most important articles written on Human Resource Management on a worldwide basis. This year, the article was replicated and extended in a new article in the Journal of World Business, an ABS4 journal, because of its importance to research in the field. In autumn 2006, an article by Gooderham and Nordhaug published in another American journal was named by an international jury of professors as one of the 20 best scientific articles in entrepreneurship and small business research of all time.
Much of his teaching at NHH has been devoted to international management. In 2003, he published a textbook in this field, "Global Strategy and Management".
Gooderham has also led several large research projects that have received support from the Research Council of Norway, such as the "NARF project" on the accounting industry and small and medium-sized enterprises and the "GOLD project" on knowledge sharing in multinational companies.
Paul is unique and skilled, and we have immensely appreciated having him as a friend and colleague.