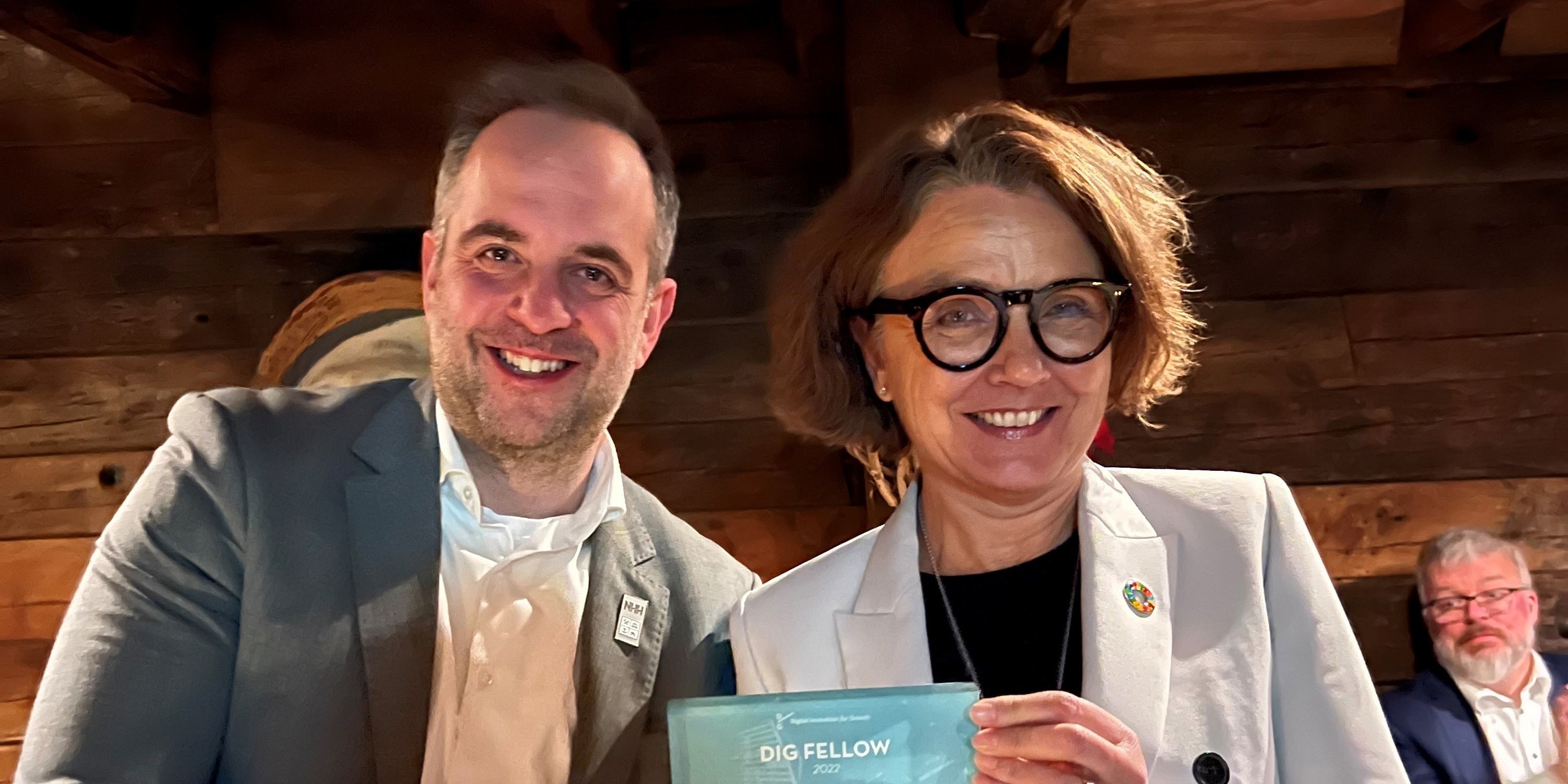 DIG Fellow2022: Tone Wille
DIG's Principal Investigators have appointed Tone Wille, CEO in Posten, as DIG Fellow 2022.
One of the highlights during The HUB Summit is the appointment of a new DIG Fellow.
A DIG Fellowship is an honorary position at the research centre Digital Innovation for Sustainable Growth (DIG) at NHH Norwegian School of Economics.
The fellowship was announced on 21 November 2022.
DIG's Principal Investigators have appointed Tone Wille as DIG Fellow 2022. Tone Wille is CEO for Posten and Chair of the international post corporation. As CEO she has guided Posten through a (twin) transformation with digitalization and sustainability as some of its main transformational pillars.
Despite a legacy that dates back to 1647, and a severe cut in its core business, Posten is widely regarded as a forward-leaning organization that takes hold of the challenges it faces with an innovative mindset.
Under her leadership, Posten has won several awards, among them most sustainable logistic provider and three times winner of the most innovative company of Norway.
The choice to appoint Tone Wille as DIG fellow is an obvious one, and we are honoured that she said yes to join Idar Kreutzer in our list of DIG honorary fellows.
Criteria for the selection of the DIG Fellows
DIG's Principal Investigators award this fellowship to a person who has left a clear footprint in business and society.
The person should contribute actively to the public debate in areas that are at the core of the DIG research centre like digital transformation, sustainability, and innovation.
To be eligible for the fellowship, the person should interact with DIG and DIG researchers over several years and through this interaction contribute to the development of the DIG research agenda.