Taking advantage of chaos: How to deal with uncertainty
What can business leaders learn from military leadership? This episode of 'Ledertaffel', NHH's very own leadership podcast, provides some answers.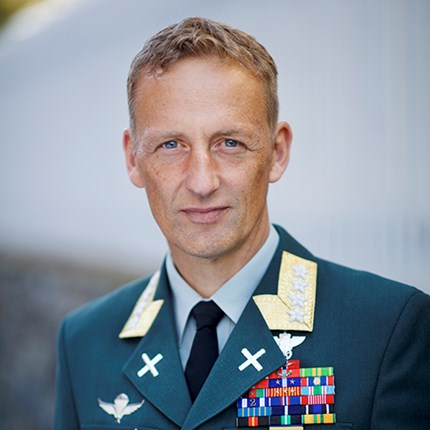 In episode 16 of 'Ledertaffel' we've invited general Eirik Kristoffersen, Norway's Chief of Defence and previous Chief of the Armed Forces' Special Command.
We discuss how principals of military leadership can be of use for business leaders. We touch upon how businesses and organizations can benefit from chaos and uncertainty, about trust, and why disobedient employees is a good thing.
'Ledertaffel' is in Norwegian.
Read more about General Kristoffersen, his book «Jegerånden. Å lede i fred, krise og krig» and the podcast episode on NHH Bulletin (in Norwegian)
The podcast is run by Dig RaCE researchers Therese Sverdrup and Marius Jones.
"Ledertaffel" has changed name to "Lederskap".