NAIL Business @NHH
NHH Norwegian School of Economics is a new partner of Norwegian Open AI Lab (NAIL) at Norway's Technical University (NTNU).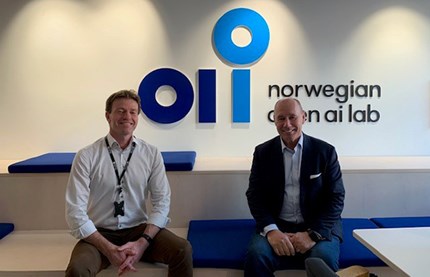 NHH's motivation to cooperate with NAIL is to strengthen NHH's research on digital innovations - a prioritized research area.
Through this cooperation, two leading research institutions come together to strengthen research on artificial intelligence in a way that will have an impact on Norwegian businesses and future leaders to come.
Open AI Lab at NTNU is the leading research organization in Norway with excellent partners from industry, e.g. Telenor, DNB, Kongsberg, and DNV GLB.
NHH's dedicated role is to be a chapter/a node in the NAIL structure dedicated to AI in business, i.e. the application of AI in all aspects of enterprise and particularly related to innovations.
We will brand this chapter in NAIL as NAIL Business@NHH. What made this partnership possible was SINTEF and Telenor who both are partners in NHH's new SFI-application Digital Innovation for Growth (DIG) and founding partners of NAIL.
11 October NHH-professor Tor W Andreassen met with Trym Holter, the newly employed NAIL-Director. The meeting was part of a partner-seminar.
«I am trully excited about cooperating with NAIL - a coopration I think will be mutually beneficial to both institutions», says Andreassen.
«We will gradually introduce our master students and PhDs to AI business topics and in the process build a stronger presence of AI at NHH and in our various education programs», concludes Andreassen.